This post may contain affiliate links. If you buy thru these links, we may earn a commission at no additional cost to you.
---
VAM dollars rank high on the want lists of many silver dollar collectors.
VAM Morgan dollars and VAM Peace dollars contain specific die varieties cataloged by Leroy C. Van Allen and A. George Mallis — 2 noted numismatists who wrote a book in 1971 titled The Comprehensive Catalog and Encyclopedia of Morgan and Peace Dollars.
The last names of Van Allen and Mallis are shorthanded as an acronym called VAM — which collectors use in conjunction with all silver dollar die varieties that were attributed by the numismatic duo. 
Morgan dollars and Peace dollars are among the most popular collectible coins around, and examples with die varieties are especially prized by coin collectors!
What Are VAM Silver Dollars?
VAM dollars differ in some way from a "normal" Morgan dollar or Peace dollar coin.
Because die varieties are relatively common (especially from the period when Morgan and Peace dollars were struck in the late 19th and early 20th centuries), there are VAM dollars for every date and mintmark combination.
VAM silver dollars generally appeal to 2 types of coin collectors:
Those who collect Morgan and/or Peace dollars
Hobbyists who enjoy die varieties
VAM dollar die varieties vary from minor to major. There are a few thousand different VAM dollars out there, though a relatively small number contain die varieties significant enough to appeal to a wide range of coin collectors — including those who don't necessarily specialize in die varieties.
There are several types of silver die varieties that have received VAM designation. These include silver dollars with:
Missing letters
Additional design details
Letters or numerals in unusual positions
And other die varieties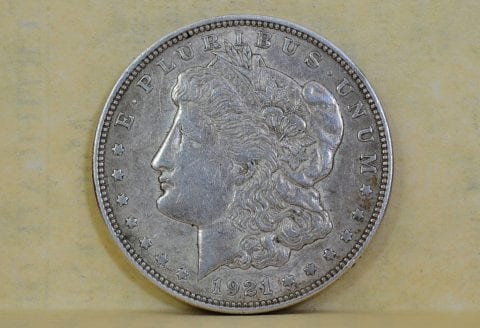 VAM silver dollars are cataloged using a system of numbers and letters that incorporate the "VAM" name. A normal Morgan dollar or Peace dollar is classified as a "VAM-1." Subsequent VAM dollars are recognized as a VAM-2, VAM-3, VAM-4, and so on.
Silver dollars that have been assigned a VAM number and struck by a die exhibiting other unique marks due to various die states (caused by aging or retooling of the die) will be so indicated with a lettered suffix in the VAM identifier — perhaps being named VAM-2A, or something similar.
Other number and letter combinations may be used to indicate other variances for a particular die assigned as a VAM dollar.
What Are VAM Dollars Worth?
VAM Morgan dollars and VAM Peace dollars range in value — with some worth only $30 to $50 and others worth thousands of dollars.
The most valuable VAM silver dollars are highly coveted by silver dollar collectors. They aren't necessarily the rarest VAM dollars, but rather are the most popular and, thus, have more demand than their available supply can satisfy.
Here are some of the most popular and valuable VAM silver dollars:
1878 Morgan dollar VAM-14.11 Wild Eye Spikes — $2,500 to $12,000+
1878-S Morgan dollar VAM-27 Long Arrow Shaft — $2,000 to $3,000+
1888-O Morgan dollar VAM-4 Hot Lips dollar — $150 to $10,000+
1888-O Morgan dollar VAM-1B Scarface dollar — $5,000 to $15,000+
1891-O Morgan dollar VAM-1A3 Clashed E Rev — $100 to $300+
1900-O/CC Morgan dollar VAM-7A — $150 to $5,000+
1921 Peace dollar VAM-5 Line Through L — $150 to $500+
1928-S Peace dollar VAM-3 doubled motto — $125 to $1000+
---
Tips For Collecting VAM Dollars
There are thousands of VAM silver dollars — way more than can be reasonably collected by most coin collectors. So what do you do if you like VAM dollars but can't afford to buy them all (or at least all of the VAM silver dollars that are identified!)?
Every VAM coin collector has their own preferences for piecing together a set of VAM dollars — but here are some ideas that can help you assemble a nice collection of VAM silver dollars:
By year and date-and-mintmark — This may be the easiest objective for collecting VAM dollars, though remember that even a single issue (date and mintmark combination) may have dozens of VAMs.
By mint or mintmark — A fan of the Philadelphia Mint? More of a West Coast collector? Whatever part of the nation that calls your heart, there are likely some VAM dollars with your name on it. That's why some VAM collectors focus on a certain mint or mintmark to build their die variety silver dollar sets.
By type of VAM die variety — Not all VAM silver dollars are created equal! As some are doubled dies, others involve letters with unusual font details, and so on, it's possible to narrow your VAM dollar set to a particular type of die variety.
VAM type set — A VAM type set, consisting of representative VAM die varieties, might make a neat collection. After all, while each VAM die variety is distinctive in one way or another, VAM silver dollars can generally be classified as a type of die variety — perhaps a over mintmark, die crack, doubled die, etc. A set consisting of different types of VAM die varieties can make a fantastic collection.
Remember, not all coin dealers are aware of VAM die varieties — meaning astute coin collectors may be able to cherrypick VAM silver dollars among raw, unslabbed coins!
You may also happen to find an entirely new silver dollar die variety that can be attributed as an official VAM dollar.
Of course, cherrypicking VAM dollars or discovering a silver dollar that is eventually identified as a new VAM die variety dollar isn't always easy, but it can be highly profitable and it's certainly fun! Part of the thrill in collecting VAM silver dollars comes with the hunt, and that's just one of the many reasons why collecting VAM Morgan dollars and VAM Peace dollars is so popular.
More Info About VAM Silver Dollars
In addition to the links I've included above, here are some other resources to help you find valuable VAM Morgan dollars and VAM Peace dollars: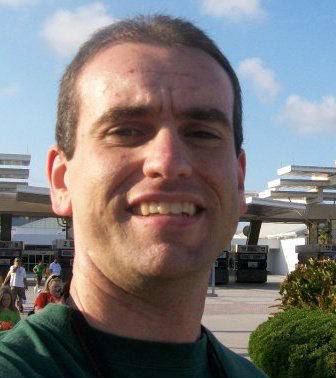 I'm the Coin Editor here at TheFunTimesGuide. My love for coins began when I was 11 years old. I primarily collect and study U.S. coins produced during the 20th century. I'm a member of the American Numismatic Association (ANA) and the Numismatic Literary Guild (NLG) and have won multiple awards from the NLG for my work as a coin journalist. I'm also the editor at the Florida United Numismatists Club (FUN Topics magazine), and author of Images of America: The United States Mint in Philadelphia (a book that explores the colorful history of the Philadelphia Mint). I've contributed hundreds of articles for various coin publications including COINage, The Numismatist, Numismatic News, Coin Dealer Newsletter, Coin Values, and CoinWeek. I've authored nearly 1,000 articles here at The Fun Times Guide to Coins (many of them with over 50K shares), and I welcome your coin questions in the comments below!