This post may contain affiliate links. If you buy thru these links, we may earn a commission at no additional cost to you.
---
Have you heard about DMPL Morgan dollars?
Chances are you've come across DMPL silver dollars in your numismatic travels.
Want to know what they are… and why they're so desirable to many coin collectors?
What Does DMPL Mean?
DMPL is simply shorthand for deep mirror prooflike.
Some use the acronym DPL, but most commonly it's DMPL.
So, when you see something about DMPL Morgan dollars (the coin series with which that acronym is most often used), it's simply referring to the surface quality and physical appearance of the coin.
How Are DMPL Morgan Dollars Different?
DMPL Morgan dollars are beautiful, rare coins.
They typically have brilliant, mirror-like fields (flat surfaces) and frosted or cameo devices (design, lettering, etc.).
Even though DMPL Morgan dollars aren't actually proof coins (they're business-strikes that were intended for normal circulation), they look very similar to proof coins.
What Are DMPL Morgan Dollars Worth?
DMPL Morgan silver dollar values are much higher than they are for typical Morgan dollars in a similar non-DMPL Mint State grade.
DMPL Morgan dollars are also much scarcer than typical uncirculated Morgan dollars.
The value of a DMPL Morgan dollar ranges from about $300 to 10s of thousands of dollars!
As with all coins, the exact value of a specific DMPL Morgan dollar depends on its condition.
Dull DMPL Morgan dollars with hazier surfaces are worth less than examples with vivid, nearly black mirrored fields and frosty white devices.
https://www.youtube.com/watch?v=AwAAO6bEZso
For the more common-date Morgan dollars, an average example Mint State 63 grade deep mirror prooflike will have a value somewhere between $1,000 and $5,000.
Rarer DMPL Morgan dollars are worth significantly more. Consider an example of the 1889-CC Morgan dollar grading MS-64 DMPL — of which there are only a couple dozen survivors. Each is worth about $75,000 or more!
The Rarest & Most Valuable DMPL Morgan Dollars
While Carson City Mint ("CC" mintmark) Morgan dollars are widely considered the rarest of coins in this silver dollar series as a class, when it comes to DMPL Morgan dollars certain issues from the New Orleans Mint ("O" mintmark) are actually among the most valuable.
The most valuable DMPL Morgan dollars include these issues:
1886-O DMPL Morgan dollar in MS-65 — $300,000+
1893-O DMPL Morgan dollar in MS-65 — $350,000+
1895-O DMPL Morgan dollar in MS-65 — $265,000+
Other highly valuable DMPL Morgan dollars are:
1879-CC DMPL Morgan dollar in MS-65 — $40,000+
1880-O DMPL Morgan dollar in MS-65 — $55,000+
1883-S DMPL Morgan dollar in MS-65 — $110,000+
1891-O DMPL Morgan dollar in MS-65 — $47,000+
1892-S DMPL Morgan dollar in MS-65 — $50,000+
1894 DMPL Morgan dollar in MS-65 — $$95,000+
1895-S DMPL Morgan dollar in MS-65 — $51,000+
1904 DMPL Morgan dollar in MS-65 — $65,000+
Most other MS-65 DMPL Morgan dollars are worth less than $20,000 — with the majority of them valued under $10,000.
See up to the minute DMPL Morgan silver dollar values.
How To Tell If You Have A DMPL Morgan Dollar
Any Morgan dollar enthusiast will tell you there are some major reflectivity differences between Morgan dollars that are:
Ultra-prooflike (UPL)
Deep mirror prooflike (DMPL)
Prooflike (PL)
Semi-prooflike (SPL)
They all have a degree of reflectivity, but what makes the difference between a UPL, DMPL, PL, and SPL Morgan dollar?
The best way to tell which type of Morgan dollar you have is to test how far away an object has to be from the surface of your Morgan dollar before its reflection is no longer seen in the coin's fields.
The farther away the object is before it disappears from the coin's surface reflection, the higher the reflectivity — thus the "better" the Morgan dollar:
Semi-prooflike (SPL) Morgan dollars reflect objects held 1 to 2 inches from the surface.
Prooflike (PL) Morgan dollars have 2 to 4 inches of reflectivity.
Deep mirror prooflike (DMPL) Morgan dollars show reflection of objects from at least 4 inches away, but preferably 5+ inches distant.
Ultra prooflike (UPL) is a term some use to describe Morgan dollars with exceptionally reflective surfaces that reflect the appearance of objects held at least 8 inches from the surface — and in some cases 12 inches away or farther!
TIP: Be very careful when holding your finger or other objects near the surface of a Morgan dollar or any other coin to determine its reflectivity! You don't want to smudge or otherwise damage the surface of the coin you're grading.
By the way, some scuffs are permitted on DMPL Morgan dollars, but get too many surface marks on a DMPL Morgan silver dollar and its overall grade and desirability decrease.
The Bottom Line…
Of course, as with many areas of coin grading, judging DMPL Morgan dollars from SPL or PL Morgan dollars may cause some disagreement between hobbyists.
The information above provides a good general rule of thumb for determining whether you have a DMPL Morgan silver dollar or one with SPL or PL surfaces.
More Info About DMPL Silver Dollars
In addition to the links I've included above, here are some other resources to help you understand DMPL Morgan dollars better: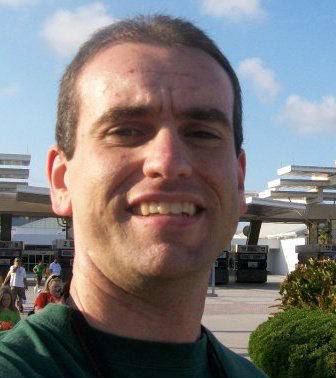 I'm the Coin Editor here at TheFunTimesGuide. My love for coins began when I was 11 years old. I primarily collect and study U.S. coins produced during the 20th century. I'm a member of the American Numismatic Association (ANA) and the Numismatic Literary Guild (NLG) and have won multiple awards from the NLG for my work as a coin journalist. I'm also the editor at the Florida United Numismatists Club (FUN Topics magazine), and author of Images of America: The United States Mint in Philadelphia (a book that explores the colorful history of the Philadelphia Mint). I've contributed hundreds of articles for various coin publications including COINage, The Numismatist, Numismatic News, Coin Dealer Newsletter, Coin Values, and CoinWeek. I've authored nearly 1,000 articles here at The Fun Times Guide to Coins (many of them with over 50K shares), and I welcome your coin questions in the comments below!