---
We write about products and services that we use. This page may contain affiliate links for which we receive a commission.
---
Pennies. You've probably got some in your pocket or tucked in a drawer. There may even be some pennies floating around in your car.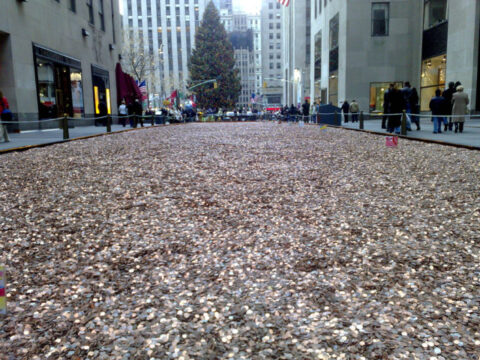 Many people who read the posts here at The Fun Times Guide typically ask me questions about pennies.
I guess that's because the penny is one of the coins that we most frequently encounter in pocket change.
And, if you're like many Americans, you probably have a stash of pennies stuffed in a jar somewhere at home.
According to Coinstar, the average household has around $100 of change, most of which consists of pennies.
Pretty cool, huh? Maybe you've got $100 in pennies laying around somewhere in your home.
Well, before you start checking between the couch cushions for loose change, why don't you indulge yourself on these incredible facts about pennies, served up by the number:
300 Billion
The approximate number of pennies the United States Mint has made since 1793.
200 Billion
The number of one-cent coins thought to be in circulation, representing some $2 billion.
100 Billion
Roughly the number of Lincoln Memorial pennies made between 1959 through 2008.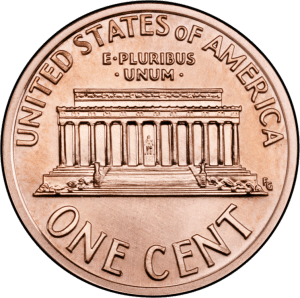 16.7 Billion
The most Lincoln cents ever made during a single year, which was 1982.
1.89 Billion
How many Lincoln cents were made in 1959, when the Lincoln Memorial design was first used on the reverse ("tails" side) of the penny.
1.86 Billion
Roughly the total number of Indian Head pennies made during the entire run of the series — from 1859 through 1909.
1.1 Billion
The approximate number of 1943 steel cents made. (See… they're not rare. But the 1943 copper cents are.)
1.05 Billion
The number of 1958 Lincoln cents made — the last year of the wheat ears design on the penny.
258 Million
The mintage of the scarcest regular-issue Lincoln Memorial cent (1968-S), not counting die varieties or proofs.
200 Million
Roughly how many Lincoln wheat pennies may still be in circulation.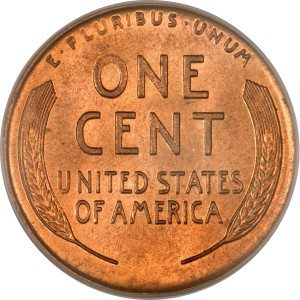 103 Million
Approximately the number of Lincoln pennies made in 1909, the first year of issue.
1.58 Million
How many 1974 aluminum cents were struck. (Most were melted and all remaining pieces outside of the Smithsonian collection are presently illegal to own.)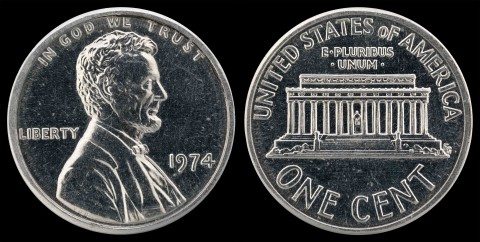 1.19 Million
The mintage of the 1914-D Lincoln cent, which is one of the scarcest in the series; perhaps 125,000 remain today.
866,000
The total figure of 1931-S Lincoln cents made. (Fewer than 100,000 may still survive.)
484,000
The original mintage of the famous 1909-S VDB Lincoln cent. 1909-S VDB pennies are one of the rarest of all regular-issue Lincoln cents, and perhaps only 50,000 or 60,000 still exist.
200,000
The estimated amount, in dollars, it would cost you to complete an entire collection of Lincoln cents spanning back to 1909 with all major varieties and all pieces in choice uncirculated condition.
100,000 (or more)
In dollars, the approximate value of a 1943 copper cent or 1944 steel penny.
75,000
About how much the 1969-S doubled die penny is worth in uncirculated condition.
25,000
Depending on the shape of the vessel and how the coins fall, this is about how many pennies would fit in a 5-gallon bucket.
20,000
A survival estimate on the number of 1955 doubled die pennies that still exist.
17,950
The number of acres all pennies still in circulation would cover if each coin was laid flat.
5,000
How many pennies are in each $50 face value Mint-sewn bag of one-cent coins.
2,500
The typical price, in dollars, for a decent uncirculated specimen of the 1955 doubled die penny.
1,000
The average price, in dollars, for a moderately worn 1909-S VDB penny.
790
A.D., that is — the year the first English coin known as the "penny" was minted.
635
The number of pennies each American would have if the estimated population of one-cent coins still in circulation was equally divided among each U.S. citizen. That's about $6.35 per person!
200
Roughly how many pennies you'll need to search through in pocket change and in coin rolls to find at least 1 Lincoln wheat cent.
181
The total number of post-1981 zinc Lincoln cents per pound.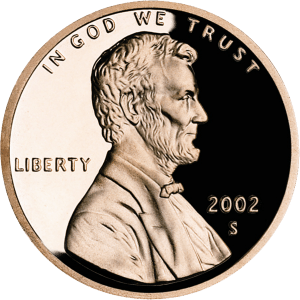 145
How many copper-based Lincoln cents there are per pound of pennies.
30
Roughly the number of 1944 steel cents thought to exist.
17
The estimated number of known 1943 copper pennies.
11
The number of major design penny design types going back to 1793. They include:
Flowing Hair Large Cent (1793)
Liberty Cap Large Cent (1793-1796)
Draped Bust Large Cent (1796-1807)
Classic Head Large Cent (1808-1814)
Liberty Head Large Cent 1816-1857)
Flying Eagle Small Cent (1856-1858)
Indian Head Small Cent (1859-1909)
Lincoln Wheat Small Cent (1909-1958)
Lincoln Memorial Small Cent (1959-2008)
Lincoln Bicentennial Small Cents (2009)
Lincoln Shield Small Cent (2010-Date)
*Coin collectors may expand the number of design types to an even greater sum by counting minor variations — such as the 1943 steel cent (not listed above) and the various die modifications –among the large cents.
4
The number of different penny designs made in 2009 to honor the 200th anniversary of President Lincoln's birth.
3
The total number of branch mints that have made Lincoln cents over the years. In addition to Philadelphia, these include:
Denver ("D" mintmark)
San Francisco ("S" mintmark)
West Point (The West Point mint has never placed a mintmark on its pennies, which thus look like Philadelphia one-cent coins)
2
The number of ways Lincoln penny designer Victor David Brenner's initials have appeared on the one-cent coin. In 1909 the VDB initials appear under the wheat ears on the reverse and since 1918 under Lincoln's shoulder on the obverse, or "heads" side of the coin.
1
The single 1909-VDB penny on Mars. The Mars Rover Curiosity is taking photos of the coin over a period of time to test the overall sharpness and resolution of the high-tech camera.
More Fun Facts About Pennies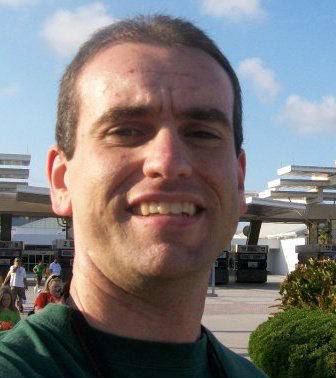 I'm the Coin Editor here at TheFunTimesGuide. My love for coins began when I was 11 years old. I primarily collect and study U.S. coins produced during the 20th century. I'm a member of the American Numismatic Association (ANA) and the Numismatic Literary Guild (NLG) and have won multiple awards from the NLG for my work as a coin journalist. I'm also the editor at CDN Publishing (a trusted source for the price of U.S. rare coins), editor at the Florida United Numismatists Club (FUN Topics magazine), and author of Images of America: The United States Mint in Philadelphia (a book that explores the colorful history of the Philadelphia Mint). I've contributed hundreds of articles for various coin publications including COINage, The Numismatist, Numismatic News, Coin Dealer Newsletter, Coin Values, and CoinWeek. I've also authored nearly 1,000 articles here at The Fun Times Guide to Coins (many of them with over 50K shares), and I welcome your coin questions in the comments below!