This post may contain affiliate links. If you buy thru these links, we may earn a commission at no additional cost to you.
---
Are you a coin collector who wants to get a job in the coin business? Plenty of numismatic jobs are out there! Today, I'm going to show you how to find a job working with coins.
Whether you want to find a job as a coin dealer, a coin designer, a mint operator, or a coin writer and editor as I am, there are ways to make it happen.
Most people who have numismatic jobs tend to be longtime coin collectors — or people who have skills that dovetail into the coin industry really well.
The truth is you could land a position working with coin auctions, coin grading companies… even the U.S. Mint!
I'm going to help you start your coin job search with the goal of finding U.S. Mint jobs and other numismatic jobs — where you can put your love of coins to work on a full- or part-time basis.
What Skills Do You Have?
Some of the skills that are necessary to work in the coin industry include:
Research and archiving
Data entry and inventorying
Pricing and evaluating
Writing and editing
Analysis and critical thinking
Social media savvy and technical thinking
Customer service and selling
There many other skills that are also handy for a job in the coin business — but these are the ones that most well-rounded candidates offer when applying for a job working with coins.
I've been involved in the coin industry for many years.  And in all of the chapters of my numismatic career, I've used a wide variety of skills (see below).
Types Of Numismatic Jobs
Numismatic jobs aren't all about looking at stacks of coins or buying and selling them.
In fact, if you haven't worked in the coin industry before, you will likely have to accept an entry level job and work your way up.
But that's not a bad thing!
You can get paid to use your knowledge and experience with coins in lots of fun ways — for example:
Coin museum staff (sharing your love of coins with visitors)
Social media manager (maintaining the company's online presence)
Data entry clerk (keeping coin inventory up-to-date)
Office assistant (maintaining a call center or front office)
Research/verification clerk (finding facts and verifying data about coins)
Trade show rep (traveling to coin shows and answering customers' questions)
Consignment coordinator (processing coin submissions and acting as a liaison between the company and 3rd party agencies)
Gift shop & tours clerk (running a cash register in a US Mint facility)
Below, I'm going to share with you some of the major areas within the coin industry where you could find a job working with coins.
Then, I'll tell you my story — how I got my job as a numismatic writer, journalist, and editor.
#1 – Coin Auction Jobs
The primary function of a numismatic auction house is to sell coins.
Auction firms range in size from very small to very large, and everything in between. They all have a need for people who can help them grow their businesses — so they can sell a greater volume of coins, as well as coins of greater value and rarity.
There are many auction houses around who are hiring professionals with duties ranging from customer service and marketing associates to catalogers and auctioneers.
If you think you want to work at a coin auction house, browse the websites of the major coin auction firms:
#2 – Coin Dealer Jobs
Most serious coin collectors will use the services of a coin dealer at least every once in a while.
Coin dealers buy and sell coins, coin products, and other coin collecting supplies.
The vast majority of coin dealer operations are small businesses that employ anywhere from 1 to 10 people. A smaller number of coin dealer businesses will have, say, 10 to 25 people. And a few coin dealers will employ 50 to 100 people — even more.
Whether you wish to work at a small coin shop or a huge mail-order promoter, there are many different numismatic jobs available at coin dealer shops, coin stores, and coin companies.
Your best bet is to ask your local coin dealer (or the coin dealers you know) if they're hiring.
If not, then consider reaching out to the larger coin firms:
#3 – Customer Service Jobs In Numismatics
If you don't necessarily have specialized numismatic skills but want to get a job in the coin industry, then you might be able to get your foot in the door by working in customer service.
Coin businesses of all types need courteous and competent people to answer calls and emails, facilitate sales, answer customer questions, provide feedback, and help the business run smoothly.
There's no limit on what type of coin business could use a skilled customer service representative.
My advice? If you want a customer service job in the coin industry (I've handled customer service duties before, both in and outside of numismatics), I suggest reaching out to all the coin firms you know, in addition to the places listed in this post. Ask about the availability of customer service positions and, if one is available, apply for the job and see what happens!
#4 – Coin Designer Jobs
Imagine holding a coin with a design you created! Design even just one coin and your name and artistic influence is forever immortalized in numismatics and society.
There are a few different ways to get a job designing coins — those struck by the United States Mint as well as private mints.
U.S. Mint Jobs As A Coin Designer
The United States Mint has been in operation since 1792 and strikes billions of coins every year. Not only do they make the pennies, nickels, dimes, and quarters that you use in everyday transactions — but also half dollars and dollar coins, commemorative coins, bullion coins, medals, and many other products. They need people to design these coins, medals, tokens, and other numismatic products!
One way you can get your foot in the door is to reach out to these groups:
Private Mint Jobs As A Coin Designer
While private mints don't strike legal-tender coins for circulation, they do strike and sell rounds, bars, and other products with beautiful designs. And they need people to design them!
Here are a few of the big private mints in the United States:
#5 – Coin Grading Jobs
Third-party coin grading companies authenticate, grade, and encapsulate (or slab) coins.
You could seek work as a grader, a numismatist, a marketing specialist, a customer service associate, or a number of other positions in other areas of the company.
There are many third-party coin firms out there — but only a few have earned esteem across the numismatic industry.
These are the 4 largest slabbing firms:
ANACS — Founded by the American Numismatic Association (ANA) in 1972, ANACS bills itself as America's oldest coin grading firm. It began issuing coins in tamper-evident slabs in 1989 and remains one of the major coin firms today — slabbing coins in sleek holders with bull-nosed tops.
Professional Coin Grading Service (PCGS) — Established in 1986, this California firm was the first major coin-grading firm to encapsulate coins in tamper-evident slabs. More than 75 million coins and other collectible items have been graded by PCGS.
Numismatic Guaranty Corporation (NGC) — In 1987, NGC came along as the second major coin-grading firm to encapsulate its coins and collectibles in durable plastic slabs. NGC and its family of certification services grades United States and world coins, paper currency, sports cards, and other collectibles.
Independent Coin Graders (ICG) — Since 1998, ICG has been grading coins of all types in its uniquely shaped plastic slabs. While some other coin-grading firms require that submissions come from members of their organizations, ICG accepts coins from all collectors and offers fast turnaround times.
#6 – Other U.S. Mint Jobs
I mentioned coin design jobs with the United States Mint above — but there are many other excellent job opportunities with the U.S. Mint, as well.
The best thing? It's government work — so you'll have lots of wonderful benefits and the opportunity to advance!
And… there are U.S. Mint facilities and offices in various locations around the United States.
If you're looking for a job at the U.S. Mint, you'll need to check out the USA Jobs website.
Positions range from police officer and customer service to mechanic and press operator. There are also occasional opportunities to work at the U.S. Mint headquarters in Washington, D.C.
#7 – Coin Writing & Editing Jobs
Numismatic writing and editing has been my full-time career for many years now.
If writing and/or editing is your area of expertise, then I would encourage you to reach out to your favorite coin websites and publications and ask if they have any opportunities available.
It's a very competitive field, so don't expect to get a high-paying opportunity right away. You're going to have to build your writing career one step at a time. You might need to offer a free guest post or two and build your numismatic writing portfolio first — before you can get paid to write about coins.
As with any job, you've got to earn your keep. It took me several years to turn my love of writing about coins into a full-time job. But a lot of persistence and learning helped me do it. And I'm never satisfied with my work — I always feel I can do better. It's my goal to be a better writer today than I was yesterday and a better writer tomorrow than I am today.
My Experience And Personal Advice
I've loved writing since my grade-school years in the 1980s, and I've been a coin collector since the early '90s — so it was a natural marriage of passions that I become a coin journalist in the mid 2000s.
I first began writing about coins for various user-generated content sites before beginning my journey here with TheFunTimesGuide.com in 2008.
I also write for various coin magazines, and I've authored books about coins (and other topics, too).
I have a bachelor's of English degree — but I think what has been most important in my career as a coin journalist is having a devout passion for numismatics, research, and getting the facts right. This comes by way of intense research and interviewing subject-matter authorities. And I never use just one resource. You need at least 3 (whenever possible) — to really get a feel for the topic. Critical thinking is key.
No matter your topic of preference, you've got to use your own voice or else it won't come across as genuine. People want to read your work — not simply a regurgitation of content and voice seen elsewhere. I think that's partly why I've enjoyed writing for The Fun Times Guide for so long. I get to converse with you, the reader, just as I would if I were talking with you in person.
Being a successful writer requires great confidence — but not thinking you know it all. I certainly don't know it all. In fact, I've never met anybody in the coin collecting industry who "knows it all." Every expert I've ever met has told me they're still learning something new every day. And goodness knows, I certainly am.
It's that curiosity to learn something new that keeps me going as a coin writer, editor, and journalist. I can't wait to write about the latest thing I've learned.
Happy job hunting! I hope you find a job that utilizes your skills and experiences with coins.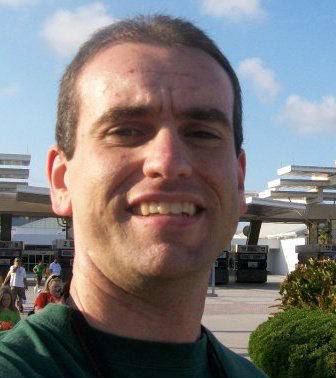 I'm the Coin Editor here at TheFunTimesGuide. My love for coins began when I was 11 years old. I primarily collect and study U.S. coins produced during the 20th century. I'm a member of the American Numismatic Association (ANA) and the Numismatic Literary Guild (NLG) and have won multiple awards from the NLG for my work as a coin journalist. I'm also the editor at the Florida United Numismatists Club (FUN Topics magazine), and author of Images of America: The United States Mint in Philadelphia (a book that explores the colorful history of the Philadelphia Mint). I've contributed hundreds of articles for various coin publications including COINage, The Numismatist, Numismatic News, Coin Dealer Newsletter, Coin Values, and CoinWeek. I've authored nearly 1,000 articles here at The Fun Times Guide to Coins (many of them with over 50K shares), and I welcome your coin questions in the comments below!