This post may contain affiliate links. If you buy thru these links, we may earn a commission at no additional cost to you.
---
West Point Mint coins come from the branch facility of the United States Mint in West Point, New York.
The West Point Mint strikes coins with a "W" mintmark.
The West Point mint mark first appeared on U.S. coins in September 1983 and is the "youngest" mintmark seen on the nation's coinage.
While the West Point Mint was first established as a bullion depository in 1937, it was striking coinage by the 1970s. The facility was granted mint status on March 31, 1988.
Many coin collectors have questions about West Point Mint coins, including:
What types of coins has the West Point Mint made?
How much are West Point coins worth?
Are West Point Mint coins rare?
How much gold is stored at the West Point Mint?
You'll find the answers to all of those questions below…
A List Of West Point Mint Coins
You may be surprised to find out that you've probably spent many West Point coins in circulation and didn't even know it.
That's because some of the first coins ever made at the West Point Mint were regular-issue pennies and quarters with no mintmark.
Without a mintmark, those West Point pennies and quarters are indistinguishable from other pennies and quarters struck at the Philadelphia Mint — which in the 1960s and '70s also didn't place a mintmark on those coins.
Since the 1980s, the West Point Mint facility has shifted its focus from producing ancillary coins for circulation to mainly striking various types of commemorative coins and gold coins. Since 1980, the West Point Mint has also produced gold medals.
Here's a list of the coins made at the West Point Mint: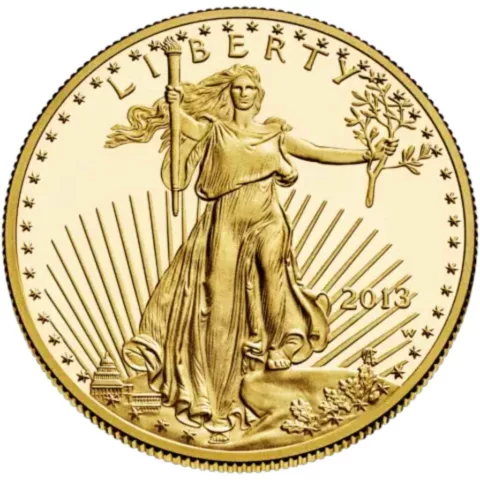 Bolded series are coins that are or have been regularly produced by the West Point Mint. 
Lincoln Memorial pennies – 1973 to 1986
Washington quarters – 1977 to 1979
1984-W Olympic Torch Bearers $10 Olympic gold coin (the first coin to bear a "W" mintmark)
American Gold Eagle bullion coins – 1986 to present
1986-W Statue of Liberty $5 gold coin
1987-W U.S. Constitution $5 gold coin
1988-W Seoul Olympics $5 gold coin
1989-W Congress Bicentennial $5 gold coin
1990-W Eisenhower Centennial silver dollar
1991-W Mount Rushmore $5 gold coin
1992-W XXV Olympiad $5 gold coin
1992-W White House 200th Anniversary proof silver dollars
1992-W Christopher Columbus Quincentenary $5 gold coins
1993-W Bill of Rights silver half dollar
1993-W Bill of Rights $5 gold coin
1993-W World War II 50th Anniversary proof silver dollars
1993-W World War II $5 gold coin
1994-W World Cup Tournament $5 gold coin
1994-W Vietnam Veterans Memorial silver dollar
1994-W U.S. Prisoner of War Museum silver dollar
1994-W Women in Military Service Memorial silver dollar
American Silver Eagles – 1995 to present
1995-W Civil War Battlefield Preservation $5 gold coin
1995-W XXVI Olympiad Torch Runner $5 gold coins
1995-W XXVI Olympiad Stadium $5 gold coins
1995-W XXVI Olympiad Flag Bearer $5 gold coins
1995-W XXVI Olympiad Cauldron $5 gold coins
1995-W Special Olympics World Games silver dollar
1996-W Roosevelt Dime (issued in uncirculated sets only)
1996-W Smithsonian Institution 150th Anniversary $5 gold coins
1997-W Jackie Robinson $5 gold coins
1997-W Franklin D. Roosevelt $5 gold coins
American Eagle Platinum bullion coins – 1997 to present
1999-W George Washington Death Bicentennial $5 gold coins
2000-W Library of Congress Bicentennial bimetallic (gold/platinum) $10 coins
2001-W U.S. Capitol Visitor Center $5 gold coins
2002-W Salt Lake City Olympics $5 gold coins
2002-W West Point Bicentennial silver dollars
2003-W First Flight Centennial $10 gold coins
2007-W Jamestown 400th Anniversary $5 gold coins
First Spouse $10 gold bullion coins – 2007 to 2016
American Buffalo .9999 fine gold coins – 2008 to present
2008-W Bald Eagle Recovery and National Emblem $5 gold coins
2010-W American Veterans Disabled for Life silver dollars
2011-W Medal of Honor proof $5 gold coin
2011-W U.S. Army proof $5 gold coin
2012-W Infantry Soldier silver dollars
2012-W Star-Spangled Banner $5 gold coins
2013-W Girl Scouts of the U.S.A. Centennial silver dollars
2013-W 5-Star Generals silver dollar
2013-W 5-Star Generals $5 gold coin
2014-W National Baseball Hall of Fame $5 gold coins
2015-W U.S. Marshals Service 225th Anniversary $5 gold coins
2015-W silver proof Roosevelt dime
2015-W March of Dimes 75th Anniversary proof silver dollar
American Liberty High-Relief gold coins – 2015 to present
2016-W Mark Twain $5 gold coins
2016-W National Park Service 100th Anniversary $5 gold coins
2017-W Boys Town Centennial $5 gold coins
Are West Point Coins Valuable?
Yes, most types of West Point Mint coins are valuable.
However, most are valuable not because they were struck at the West Point Mint — but rather because the vast majority of coin types struck there contain silver, platinum, or gold!
When it comes to sheer mintage figures, ordinary Lincoln cents from the 1970s and '80s as well as regular-issue 1970s Washington quarters make up a huge percentage of the coins the West Point Mint struck.
Again, because West Point Lincoln pennies and Washington quarters have no distinguishing features, there's no way to tell if that 1980 Lincoln penny with no mintmark is a Philadelphia penny or West Point penny — no way, no how.
Are West Point Mint Coins Rare?
You could say there are some rare West Point coins. Certainly, the highest-graded West Point commemorative coins are scarce.
And there aren't too many 1996-W Roosevelt dimes grading MS-68 with Full Bands. Those are scarce, too.
But, by and large, West Point coins aren't necessarily rare as a general rule, and there aren't any great West Point Mint rarities – at least none that are really considered super rare and valuable, like the 1804 Draped Bust silver dollar or even the 1909-S VDB Lincoln penny.
Not counting those no-mintmark West Point Lincoln pennies and Washington quarters, the only other West Point coin you're most likely to encounter in circulation is the 1996-W Roosevelt dime, pictured here:
The 1996 West Point dime was issued only in uncirculated sets — but there's little doubt that at least a few of these coins have been cut out of their packages and accidentally (or intentionally) spent.
If you come across a 1996-W Roosevelt dime in circulation, it would likely have a value of $3 to $5. These coins are super scarce in relation to other Roosevelt dimes and is worth holding onto!
Can You Visit The West Point Mint?
While the Philadelphia Mint and Denver Mint both offer public tours, the West Point Mint generally does not offer tours. It's a high-security facility that has allowed visitors from the press and some numismatic organizations on only special occasions.
---
So, if you want to see firsthand how coins are made, it's a good idea to book tickets to Philadelphia or Denver!
What About That Gold At The West Point Mint?
You may have heard there's a lot of gold at the West Point Mint.
That's no joke!
In 1983, United Press International ran a story on the amount of gold stored at the West Point Mint.
At the time, the West Point Mint had 60 million ounces of pure gold on hand — which back then was worth $25 billion (or about $75 billion now, given current gold values). This is second in terms of the quantity of gold holdings only to Fort Knox!
Today, the West Point Mint still has billions of dollars of gold in its bullion depository, which also contains silver bars.
More Info About West Point Coins
In addition to the links I've included above, here are some other resources to help you learn more about West Point Mint coins: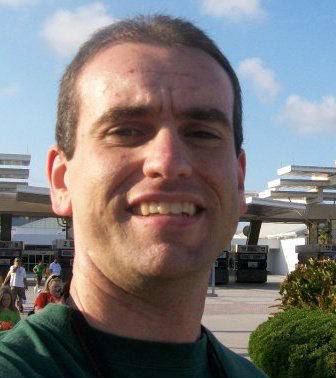 I'm the Coin Editor here at TheFunTimesGuide. My love for coins began when I was 11 years old. I primarily collect and study U.S. coins produced during the 20th century. I'm a member of the American Numismatic Association (ANA) and the Numismatic Literary Guild (NLG) and have won multiple awards from the NLG for my work as a coin journalist. I'm also the editor at the Florida United Numismatists Club (FUN Topics magazine), and author of Images of America: The United States Mint in Philadelphia (a book that explores the colorful history of the Philadelphia Mint). I've contributed hundreds of articles for various coin publications including COINage, The Numismatist, Numismatic News, Coin Dealer Newsletter, Coin Values, and CoinWeek. I've authored nearly 1,000 articles here at The Fun Times Guide to Coins (many of them with over 50K shares), and I welcome your coin questions in the comments below!