This post may contain affiliate links. If you buy thru these links, we may earn a commission at no additional cost to you.
---
Have you ever wondered what a commemorative coin is?
In fact, a commemorative coin is a coin that was specially designed and produced to honor a person, place, landmark, event, or other special monumental occurrence.
The United States has been officially striking commemorative coins since 1892.
Since that time, the U.S. has produced many dozens of special quarters, half-dollars, dollar coins, and gold coins with the intent of honoring something or someone special to our nation and society.

Here's more about commemorative coins, including their purpose and values…
Commemorative Coin Values
Values for commemorative coins range widely.
Circulated-grade 50 States quarters are worth only face value. Proof 5 dollar gold commemorative coins are worth hundreds of dollars.
Early commemorative coins range from low prices of $20 to $30 for the 1892-93 Columbian Exposition, Booker T. Washington, and George Washington Carver half dollars to over $1,000 each for the 1928 Hawaiian and 1935 Spanish Trail half dollars.
Check coin value guides or a handy publication like A Guide Book of United States Coins by R.S. Yeoman and Kenneth Bressett to learn more about individual commemorative coin values.
Circulating vs Non-Circulating Commemorative Coins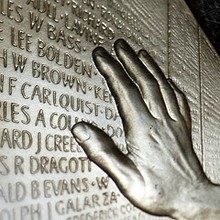 Commemorative coins struck by the U.S. Mint are legal tender, and some are issued for circulation.
Others are issued for sale only, and are not intended to enter circulation.
Examples of circulating commemorative coins include
Examples of non-circulating commemorative coins are:
1986 Statue of Liberty coins (half-dollar, dollar, and 5 dollar gold coin)
Olympic coins struck during the 1996 Olympic games, which were held in Atlanta, Georgia.
Purpose of Commemorative Coins
While commemorative coins serve the purpose of recognizing and honoring important people, places, things, and events, commemorative coins also often serve the function of raising funds for and awareness of the subjects depicted on the coins.
Just a few examples:
Oregon Trail commemorative half dollars were produced from 1926 to 1939. They were struck at face value for the Oregon Trail Memorial Exposition, which then sold the coins for a profit.
The 1986 Statue of Liberty coins helped, through surcharges, to raise millions of dollars used to pay for the landmark's historic mid-1980s restoration.
In 2010, a coin commemorating disabled United States war veterans will go in to production. Surcharges from the sale of these coins will go toward a memorial for disabled veterans, to be located in Washington D.C.
In fact, the U.S. Mint says that since 1982, when non-circulating commemorative coins were reintroduced after a 28 year hiatus, more than $418,000,000 has been raised to benefit numerous causes.
Little-Known Facts About Commemorative Coins
Did you know the Washington quarter actually started its life as a commemorative coin?
When first issued in 1932, it was intended to be a one-year-only coin to commemorate the bicentennial of our first president's birth. But the coin quickly became highly popular with the public. The design remained on the coin, officially replacing the Standing Liberty design that had graced the quarter from 1916 to 1930.
The very first U.S. commemorative coin, the Columbian Exposition half dollar, was designed by Olin Lewis Warner. With over 2 million struck during 1892 and 1893, Columbian half dollar is one of the most affordable commemorative coins available produced during the era of "early" commemorative coins, 1892-1954.
Collecting Commemorative Coins
The United States Mint has produced many dozens of commemorative coins since 1892. Large numbers of commemorative coins are available.
With the great expense in completing a set of every single design ever struck, many collectors decide to pursue certain commemorative coins relating to personal interests.
While the lists below are representative, there are many more coins that could satisfy each topic area. If you're considering starting a commemorative coins collection, here are some ideas:
States' History:
1925 California Diamond Jubilee half dollar
1935-39 Arkansas Centennial half dollar
1936 Delaware Tercentenary half dollar
Social History:
1915 Panama-Pacific half dollar
1920-21 Pilgrim half dollar
1935 Spanish Trail half dollar
People:
1934-38 Daniel Boone half dollar
1946-51 Booker T. Washington half dollar
1982 George Washington half dollar
Sports:
1994 World Cup Soccer half dollar
1996 Olympics coins (various designs)
1997 Jackie Robinson $5 gold coin
National Landmarks:
1925 Stone Mountain half dollar
1986 Statue of Liberty commemoratives (various)
1989 Congress Bicentennial coins
Where To Find Commemorative Coins
Current-year commemorative coins can be purchased straight from the United States Mint.
However, if you want to purchase older commemorative coins, you will have to buy them from a coin dealer. Many coin dealers advertise and sell coins online.
More About U.S. Commemorative Coins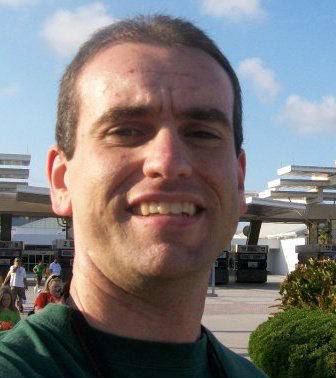 I'm the Coin Editor here at TheFunTimesGuide. My love for coins began when I was 11 years old. I primarily collect and study U.S. coins produced during the 20th century. I'm a member of the American Numismatic Association (ANA) and the Numismatic Literary Guild (NLG) and have won multiple awards from the NLG for my work as a coin journalist. I'm also the editor at the Florida United Numismatists Club (FUN Topics magazine), and author of Images of America: The United States Mint in Philadelphia (a book that explores the colorful history of the Philadelphia Mint). I've contributed hundreds of articles for various coin publications including COINage, The Numismatist, Numismatic News, Coin Dealer Newsletter, Coin Values, and CoinWeek. I've authored nearly 1,000 articles here at The Fun Times Guide to Coins (many of them with over 50K shares), and I welcome your coin questions in the comments below!