When the United States Mint began selling American Silver Eagles in 1986, it had started a new era in American numismatics and investing.
Other nations, like Canada and South Africa, had already been in the business of making bullion coinage for its citizens by the mid-1980s.
However, the United States' bullion program, which originally included gold and silver (it later added platinum coins, too) started a buying frenzy not only among hard core investors but also numismatists, who appreciate the classic designs on the American Eagle coins.
American Silver Eagles
American Silver Eagles feature an obverse design that first appeared to widespread acclaim on the half dollar in 1916.
Adolph Weinman's Walking Liberty design, first seen on the half dollar, was stunningly recreated on the American Silver Eagle.
On the reverse is a depiction of a heraldic eagle holding a shield. Below the eagle are the words 1 OZ. FINE SILVER ~ ONE DOLLAR.
The American Silver Eagle is the final product of our nation's decision to sell some of the silver from our government stockpile.
The Liberty Coin Act, which authorizes the production of American Silver Eagles, was signed by President Ronald Reagan in 1985.
Investing In American Silver Eagles
While I won't begin to dole out investment advice (because investing in coins is something you should do at your own risk), it's safe to say that millions of American Silver Eagles have found their way into investment portfolios since the 1980s.
Part of the reason American Silver Eagles are so popular as investments, outside of their virtually pure silver content, is that they're allowed to be included in Individual Retirement Accounts (IRAs).
Something else American Silver Eagles have going for them is their recognition all over the globe as government-backed silver bullion coins.
Also, American Silver Eagles are legal tender. With a face value of $1 (which is actually well below their bullion value as silver coins), an American Silver Eagle can be used as money.
Collecting American Silver Eagles

American Silver Eagles are popular as investment coins, but they're also loved among numismatists and others who collect coins. While the famous Walking Liberty design may be the primary motivation among those who collect American Silver Eagles, the silver content is another lure.
These coins make wonderful annual additions to a coin collection. One way of buying American Silver Eagles is through coin dealers.
Believe it or not, there are even some relatively scarce American Silver Eagles.
Among the most sought-after American Silver Eagles are:
1995-W Proof ($2,300 to $3,000)
2008-W Uncirculated with Reverse of the 2007 American Silver Eagle ($325 to $350)
2008-W Uncirculated with Reverse of the First Strike 2007 ($400 to $450)
The 1996 American Silver Eagle is the scarcest among the regular-issue series. It's presently worth around $50 to $60, which is a significant premium more than its intrinsic silver value.
What Happened To The Proof American Silver Eagles?
If you've been collecting American Silver Eagles for a long time, you've no doubt noticed the absence of proof versions of the coin over the past few years.
According to the United States Mint, they have had difficulty in obtaining the silver blanks needed to make proof silver bullion coinage. As for when this issue may be resolved is anyone's guess, but the U.S. Mint says it's trying to acquire enough silver blanks to return to producing American Silver Eagles. Be sure to stay tuned…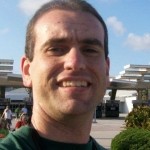 Author:
Joshua McMorrow-Hernandez
I'm a roller coaster junkie, a weather enthusiast, a frequent traveler, and a numismatist. My love for coins began when I was 11 years old. I primarily collect and study U.S. coins produced during the 20th century. I'm a member of the American Numismatic Association (ANA) and the Numismatic Literary Guild (NLG). I've also been studying meteorology and watching weather patterns for years. I enjoy sharing little-known facts and fun stuff about coins, weather, travel, health, food, and living green... on a budget.