Have you heard about Buffalo gold coins?
They have been struck since 2006, and quickly became one of the most popular gold coins of the modern era.
You're probably wondering if Buffalo gold coins are anything like Buffalo nickels.
Most importantly, you want to know what they're worth, right?
Buffalo gold coins are officially known as American Buffalo gold coins.
They are the very first 24-karat gold coins the U.S. Mint has ever produced. The 24k American Buffalo is a coin that is made from .9999 fine (virtually pure) gold.
Similarities With The Buffalo Nickel
If you have any knowledge of United States coins, then the American Buffalo gold coin may look quite familiar to you. After all, the coin is directly modeled after James E. Fraser's design for the nickel from 1913-1938, popularly known as the Buffalo nickel.
The Buffalo nickel enjoyed widespread circulation for years after the last ones were struck by the U.S. Mint in 1938. But over the ensuing decades, the Buffalo nickel was pulled from circulation by those who love the popular nickel.
Therefore, today, it is extremely difficult to locate even the most worn of Buffalo nickels in circulation — though they still do pop up on rare occasions.
The American Buffalo gold coin was first struck in 2006, and has been produced annually at the West Point, New York mint ever since in a $50 denomination.
There has been speculation that the U.S. Mint will eventually offer this Buffalo gold coin in other denominations.
How Much Are Buffalo Gold Coins Worth?
The American Buffalo gold coin's value is largely based on the price of the metal in the coin.
Authorized under the Coin Act of 2005, the American Buffalo is considered a bullion coin — which means it has a high level of precious metal content and carries a price tag, roughly equivalent to the value of the metal inside the coin.
However, many bullion coins have numismatic value, as well. Some bullion coins with low mintages or other numismatically interesting attributes actually are worth considerably more than the bullion value of the metal in the coin.
Gold prices fluctuate literally by the hour — so the precise value of an American Buffalo can also be rather volatile.
As of this writing, gold prices are roughly $1,300 per ounce. In addition, there is usually a small premium that is charged by dealers for these coins — which can range between 5% to 10% over the bullion value.
Proof Buffalo Gold Coins
It took a while, but the U.S. Mint finally released the proof Buffalo Gold coin on October 29, 2010.
The coin contains one ounce of 24-Karat gold.
From the day they were released, proof gold Buffalo coins have been really popular. (Over 19,000 proof Gold buffalo coins were sold by the U.S. Mint in the first 4 days!)
It's exciting to see that a coin costing well over $1,000 can garner such strong sales.
Proof versions of the American Buffalo can be purchased straight from the U.S. Mint, while uncirculated strikes must be bought from a coin dealer.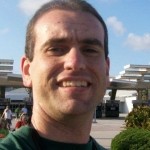 I'm a roller coaster junkie, a weather enthusiast, a frequent traveler, and a numismatist. My love for coins began when I was 11 years old. I primarily collect and study U.S. coins produced during the 20th century. I'm a member of the American Numismatic Association (ANA) and the Numismatic Literary Guild (NLG). I've also been studying meteorology and watching weather patterns for years. I enjoy sharing little-known facts and fun stuff about coins, weather, travel, health, food, and living green… on a budget.
...