This post may contain affiliate links. If you buy thru these links, we may earn a commission at no additional cost to you.
---
It's pretty well known that all 1968 pennies are worth more than face value. So you probably want to know how much over face value yours is worth. Am I right?
The good news is some 1968 Lincoln Memorial cents are worth hundreds — even thousands — of dollars!
Read on to find out how much your 1968 penny is worth…
1968 No Mintmark Penny Value
So, let's get this out of the way right now… Your 1968 pennies without a mintmark are not rare. While you may not find them every day, they are still decidedly common coins.
In fact, the United States Mint in Philadelphia pumped out 1,707,880,970 pennies in 1968. Yes, mathematicians — that's a number equating to more than 1.7 billion (with a "b") 1968 Lincoln Memorial cents!
So how come it's getting to be so hard to find these allegedly common coins in spare change? And why did we start this article by saying they're all worth more than face value?
That's because all 1968 pennies are made from a bronze composition consisting of 95% copper, 5% zinc — and copper has really gone up in value over the years. So much so that the amount of copper in a pre-1982 Lincoln Memorial penny is now worth more than its face value!
Here's how much 1968 pennies without a mintmark are worth:
Every pre-1982 Lincoln Memorial cent is worth roughly 2 cents — just in metal value alone!
And uncirculated 1968 pennies without a mintmark (those that were never used as money) are worth 10 to 25 cents apiece.
The most valuable 1968 penny, graded MS67+RD by Professional Coin Grading Service, sold at a 2018 auction for $2,880!
1968-D Penny Value
The year 1968 marks the first time since 1964 that United States coins carried mintmarks.
NOTE: The U.S. Mint abolished the use of mintmarks in 1965 to help mitigate the collecting of coins from circulation during a crushing coin shortage. That problem had been solved by 1968, and thus mintmarks returned.
The "D" mint mark signifies that the coin was made the Denver Mint.
You will find the "D" mintmark under the date of the Lincoln penny on the obverse (heads side) of the coin.
In all, the Denver Mint struck 2,886,269,600 (nearly 2.9 billion) pennies in 1968.
Here's how much 1968-D pennies are worth:
Like their Philly counterparts, all 1968-D pennies are worth more than their face value due to the copper content in the coin. That means 1968-D pennies are worth about 2 cents — even in worn condition.
Uncirculated 1968-D Lincoln pennies have a value of around 10 to 25 cents.
The most valuable 1968-D penny was graded by Professional Coin Grading Service as an MS67RD and took $2,300 in a 2008 auction.
1968-S Penny Value
The San Francisco Mint, which placed an "S" mintmark on its 1968 coins, struck 258,270,001 pennies that year.
Of the circulating 1968 pennies, the 1968-S is the one you'll likely have the toughest time finding. Sure, it's scarce — at least scarcer than the Philadelphia and Denver issues from 1968.
Here's how much 1968-S pennies are worth:
Like the Philly and Denver pennies from the same period, 1958 pennies from San Fran are also worth about 2 cents each in worn condition — due to the valuable copper metal content of these coins.
NOTE: In addition to the fact that people are looking for 1968-S pennies due to their copper content, people have also long been fond of this coin because of its "S" mintmark — which is perceived by many (especially those outside of the hobby) as being particularly valuable. And, yes, the 1968-S penny is scarcer than the 1968 no mintmark and 1968-D pennies. However, there is generally no special premium for the 1968-S penny in worn condition.
In typical uncirculated grades, the 1968-S penny is worth about 15 to 30 cents.
The most valuable 1968-S penny was graded MS67+RD by Professional Coin Grading Service. It sold in 2015 for $3,995.
1968-S Proof Penny Value
Along with the temporary removal of mintmarks from coins during the mid-1960s, so, too, came a moratorium on the production of proof sets and uncirculated sets — which were both replaced by a single product known as a Special Mint Set (SMS).
In 1968, the proof set (along with the uncirculated set) returned to the regular U.S. Mint product lineup. But things were a little different when it came to the proof set, which had traditionally been assembled with coins produced by the Philadelphia Mint.
A new tradition was created in 1968 with the return of the proof set… It was the beginning of the era of San Francisco proofs bearing the "S" mintmark.
The 1968-S proof pennies were among the first of these new-style proof coins. The San Francisco Mint struck 3,041,506 specimens of the 1968-S proof penny. While these limited-edition coins intended for collectors were made in relatively small numbers they remain plentiful today.
Here's how much 1968-S proof pennies are worth:
The typical 1968-S proof penny is worth around $1.
The most valuable 1968-S proof Lincoln cent received an especially stellar grade of PR69DCAM by Professional Coin Grading Service and sold for $3,795 at a 2002 auction.
IMPORTANT: Do You Know The Grade Of Your Penny?
To determine the true value of your 1968 penny, you first need to know what condition (or grade) your coin is in.
Grab a coin magnifier and a copy of the U.S. Coin Grading Standards book. Then, watch this video to see how to grade coins yourself at home:
---
Rare 1968 Pennies To Look For In Pocket Change
If you find anything weird about your 1968 penny, be sure to hold on to it — it might be a rare penny error or variety worth lots of money!
However, not all strange things on coins are real errors — and, frankly, even among errors there are some that are worth much more than others.
So, which 1968 penny errors are valuable and can be found in pocket change? Here's a rundown…
---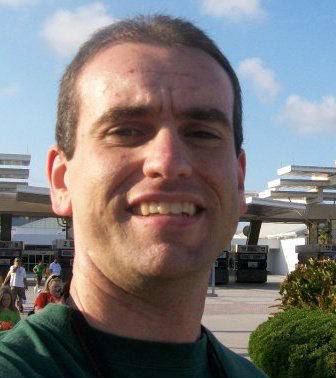 I'm the Coin Editor here at TheFunTimesGuide. My love for coins began when I was 11 years old. I primarily collect and study U.S. coins produced during the 20th century. I'm a member of the American Numismatic Association (ANA) and the Numismatic Literary Guild (NLG) and have won multiple awards from the NLG for my work as a coin journalist. I'm also the editor at the Florida United Numismatists Club (FUN Topics magazine), and author of Images of America: The United States Mint in Philadelphia (a book that explores the colorful history of the Philadelphia Mint). I've contributed hundreds of articles for various coin publications including COINage, The Numismatist, Numismatic News, Coin Dealer Newsletter, Coin Values, and CoinWeek. I've authored nearly 1,000 articles here at The Fun Times Guide to Coins (many of them with over 50K shares), and I welcome your coin questions in the comments below!