---
This post may contain affiliate links. If you purchase through these links, we may earn a small commission at no additional cost to yourself.
---
Do you collect Lincoln pennies? Think you might have a valuable 1969 doubled die penny?
Or maybe you just found a 1969 penny.
Want to see current 1969 penny values?
1969 pennies can still be found in pocket change, but they're getting more difficult to find with each passing year.
So, what are 1969 pennies worth?How rare are they?
Here's everything you want to know about 1969 penny values…

1969 Penny Facts
Unlike pennies made since 1982 (which are mainly zinc), all 1969 Lincoln cents are made from a composition consisting of 95% copper, 5% zinc.
Due to the coin's high copper content and the value of the metal, any 1969 pennies you find are worth keeping and are generally valued at about 2 cents each. Most 1969 pennies are common.
But there's a type of 1969 penny that's worth many times more than its face value, and it's actually one of the most valuable coins around. It's the 1969 doubled die penny — worth more than $70,000!
Here's What You Need To Know About Doubled Die Coins
What is a doubled die anyway? And why is a 1969-S doubled die penny worth so much more than a regular 1969-S Lincoln cent?
A doubled die coin is one of the most popular and widely collected of error coin varieties.
However, a doubled die is not a coin that was struck twice. The United States Mint does strike proof coins for coin collectors generally twice to help bring up minute details on the coin, but these aren't doubled dies either.
A doubled die coin is one that was struck by a die with a doubled image on it. The doubled image was engraved on the die during the hubbing process — which is where the devices used to stamp coins are created.
Hubbing is actually a pretty interesting process, and if you're interested in finding out more about what hubs and dies are and how they are created it, be sure to read What Is A Coin Hub?
Now back to 1969 penny values…
What Are 1969 Pennies Worth?
As mentioned above, most worn 1969 pennies are worth only 2 cents for their copper value.
If you found your 1969 Lincoln cent in your spare change, it's likely rather worn and is therefore worth about 2 cents.
If you have uncirculated 1969 Lincoln cents, proof 1969 pennies, or believe you have a 1969 doubled die cent, here are the values of those pennies — along with mintage numbers (how many of each coin was made):
1969 penny – 1,136,910,000 (1.3 billion) minted; 25 to 50+ cents
1969-D (Denver) penny – 4,002,832,200 (4 billion) minted; 20 to 40+ cents
1969-S (San Francisco) penny – 544,375,000 minted; 40 to 60+ cents
1969-S proof penny – 2,934,631 minted; 70 cents to $1+
1969-S doubled die penny – mintage unknown; $70,000+
*Values are for problem-free coins (no cleanings, holes, porosity, etc.) in uncirculated condition or proof, as with the case of some 1969-S pennies. Circulated pieces are generally worth about 2 cents, with the exception of the 1969-S doubled die penny. 
What Else Happened When Your 1969 Penny Was Made?
1969 was an exciting year! Some of the most important events in social and pop-culture history occurred in 1969. Here's a look at some of these milestones:
Richard M. Nixon became the 37th president of the United States.
Apollo 11 astronauts Neil Armstrong and Edwin E. Aldrin became the first men to walk on the Moon.
More than half a million people gathered at a 4-day concert near Woodstock, New York, where dozens of performers staged one of the world's most famous music events; Woodstock hosted music artists such as Jimi Hendrix, Janis Joplin, Sly and the Family Stone, The Who, Joan Baez, and Crosby, Stills, Nash, and Young.
The Gay Rights Movement began with the Stonewall uprising in New York City.
The famous children's educational TV show Sesame Street debuted.
The United States had 202,676,946 residents.
A new house cost around $28,000, the average American earned $8,350 per year, and a new car sold for about $2,700.
More Info About 1969 Pennies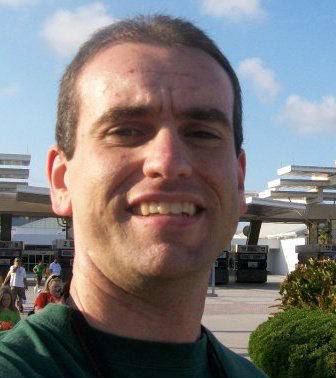 I'm the Coin Editor here at TheFunTimesGuide. My love for coins began when I was 11 years old. I primarily collect and study U.S. coins produced during the 20th century. I'm a member of the American Numismatic Association (ANA) and the Numismatic Literary Guild (NLG) and have won multiple awards from the NLG for my work as a coin journalist. I'm also the editor at the Florida United Numismatists Club (FUN Topics magazine), and author of Images of America: The United States Mint in Philadelphia (a book that explores the colorful history of the Philadelphia Mint). I've contributed hundreds of articles for various coin publications including COINage, The Numismatist, Numismatic News, Coin Dealer Newsletter, Coin Values, and CoinWeek. I've authored nearly 1,000 articles here at The Fun Times Guide to Coins (many of them with over 50K shares), and I welcome your coin questions in the comments below!