For 50 years we used the Lincoln Memorial penny.
However, in 2009, the Lincoln cent underwent a major redesign that permanently removed the Lincoln Memorial design from our pennies.
While most Lincoln Memorial pennies are worth only face value if worn and only 5 to 25 cents if uncirculated, there are a few special Lincoln Memorial cents that are worth hundreds — even thousands — of dollars.
Here are the values of a few Lincoln Memorial pennies you should be keeping an eye out for:
More Lincoln Memorial Penny Values
Zincolns: Tips For Collecting Lincoln Zinc Pennies
Tips For Collecting Proof Lincoln Memorial Cents
Which Old Pennies Are Worth The Most?
10 Valuable Pennies You Should Be Looking For
Lincoln Memorial Penny Valued From 1-Cent to $50,000+
7 Rare Wheat Pennies Worth Collecting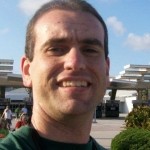 Author:
Joshua McMorrow-Hernandez
I'm a roller coaster junkie, a weather enthusiast, a frequent traveler, and a numismatist. My love for coins began when I was 11 years old. I primarily collect and study U.S. coins produced during the 20th century. I'm a member of the American Numismatic Association (ANA) and the Numismatic Literary Guild (NLG). I've also been studying meteorology and watching weather patterns for years. I enjoy sharing little-known facts and fun stuff about coins, weather, travel, health, food, and living green... on a budget.