This post may contain affiliate links. If you buy thru these links, we may earn a commission at no additional cost to you.
---
A floating roof penny is an unusual-looking Lincoln Memorial penny that appears to show the roof of the Lincoln Memorial on the back of the coin hovering above the rest of the building.
A lot of people have reported finding these odd pennies, and they are quite popular with some coin collectors.
So, you're probably wondering:
How do you find a floating roof penny?
Why were these pennies made?
Are they considered errors or varieties?
How much are floating roof pennies worth?
What's the best way to find floating roof Lincoln Memorial cents?
Those are the questions that I will be answering for you in this post…
What To Look For…
When searching for floating roof pennies, you'll need to check the reverse side of each Lincoln Memorial penny that passes through your hands.
Pay close attention to the upper part of the Lincoln Memorial design.
Most Lincoln Memorial pennies show two lines connecting the roof to the rest of the building.
But see the penny below?
Notice how the lines connecting the decorative, rectangular roof seem very faint — almost not even there at all?
That's a floating roof penny!
This is the coin that has many collectors talking — and diligently searching through their pocket change!
Interestingly, pennies with the floating roof also show weakness in or the complete absence of the "FG" on the reverse.
FG, initials of coin designer Frank Gasparro, are found just to the lower right of the Lincoln Memorial — near the shrubs at the front of the building.
The designer's initials are essentially absent from the floating roof penny pictured here:
Tips For Finding These Floating Roof Pennies
Now that you know what you're looking for, how do you go about finding these coins?
Well, you've got to check all of your Lincoln Memorial pennies — which were minted from 1959 through 2008.
And while this oddity is possible on any Lincoln Memorial pennies, it's apparently most common among Lincoln pennies struck during the late 1960s and early 1970s.
In fact, many collectors report the floating roof pennies are most commonly found among 1969 Lincoln Memorial cents.
They're also frequently encountered on 1970 pennies and Lincoln Memorial cents from other years, too.
What's The Story Behind These Unusual Coins?
You're probably wondering how these coins were made.
As it turns out, the illusion of the floating roof on the Lincoln Memorial was caused by die polishing.
Die polishing is a fairly routine process by which a mint employee removes damage on a die by buffing out imperfections caused by wear. However, sometimes certain important details on the coin die will be inadvertently obliterated through aggressive die polishing.
Some important coin varieties are theorized to have been created this way — including the 1922 No D Plain penny and 1937-D 3-Legged Buffalo nickel.
Such is the case with the floating roof penny. It is yet another popular numismatic oddity that was born from (perhaps overzealous) die polishing!
Is This An Error Penny?
At this point, floating roof pennies are not considered varieties or errors by most of the leading numismatic experts.
Most coin collectors classify these odd Lincoln Memorial cents as novelty coins.
This designation could certainly change in the years ahead. Perhaps one day floating roof pennies will be considered error coins or be recognized as legitimate varieties.
Floating Roof Penny Value
If you own some of these cool coins or are in the process of  looking for them, then you obviously want to know how much floating roof Lincoln Memorial pennies are worth.
While these coins are very popular, it seems they're reasonably common, too.
Nevertheless, they're a numismatic curiosity and many folks are willing to pay a small premium to own one of these cool pennies.
These days, a typical floating roof Lincoln cent sells for between $1 and $3.
Although these coins aren't trading for a lot of money right now, they're at least going for more than their face value. So, they're definitely worth looking for!
---
3 Great Ways To Find Floating Roof Pennies
There are many floating roof pennies out there. And now that you know what to look for you've got a much better chance of finding one.
Here are a few tips that are sure to help you find floating roof cents and other rare, valuable Lincoln pennies:
#1 – Search rolls of pennies.
Many coin collectors who've had success scoring cool coins in circulation have made some of their best finds in bank rolls. They're available from virtually any bank or other financial institution for face value — that's just 50 cents for a standard roll of 50 pennies.
It's possible to find the floating roof on any Lincoln Memorial cent — but, again it seems to be most prevalent on Lincoln cents from the late 1960s and early '70s. So, pay especially close attention to pennies dating from approximately 1967 through 1972 — the dates for which the bulk of floating roofs are found.
#2 – Cherrypick Lincoln cents at coin shops.
You might actually get a good deal on one at the coin shop for these reasons:
Some coin dealers have no knowledge about the floating roof pennies.
Others who have heard about them may not currently give them much attention — because the floating roof penny isn't really considered an error coin or variety at this point.
So, when you're looking through a coin dealer's stock of Lincoln pennies from the late '60s and early '70s, be sure you're looking ever so carefully at the roof of the Lincoln Memorial.
It's possible that a floating roof penny may be labeled as an ordinary Lincoln cent and therefore be priced as such. That's your chance to buy one of these neat coins cheap!
#3 – Look through mint sets.
The United States Mint has issued sets of uncirculated coins since 1947. These sets, often called uncirculated sets or mint sets, include examples of coins that were never used as money and packaged just for coin collectors.
It's in these sets that many collectors have found rare and valuable coin errors and varieties. Yep, it's entirely possible to find a floating roof penny inside one of these uncirculated mint sets!
You can buy old mint sets from coin dealers. And one of the great things about looking for floating roof pennies in this way is the fact that uncirculated sets from the late 1960s and early 1970s (the prime years during which these coins were struck) are some of the cheapest coin sets on the market today! Many can be bought for less than $5 to $10.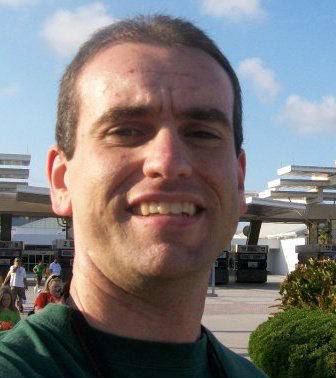 I'm the Coin Editor here at TheFunTimesGuide. My love for coins began when I was 11 years old. I primarily collect and study U.S. coins produced during the 20th century. I'm a member of the American Numismatic Association (ANA) and the Numismatic Literary Guild (NLG) and have won multiple awards from the NLG for my work as a coin journalist. I'm also the editor at the Florida United Numismatists Club (FUN Topics magazine), and author of Images of America: The United States Mint in Philadelphia (a book that explores the colorful history of the Philadelphia Mint). I've contributed hundreds of articles for various coin publications including COINage, The Numismatist, Numismatic News, Coin Dealer Newsletter, Coin Values, and CoinWeek. I've authored nearly 1,000 articles here at The Fun Times Guide to Coins (many of them with over 50K shares), and I welcome your coin questions in the comments below!