This post may contain affiliate links. If you buy thru these links, we may earn a commission at no additional cost to you.
---
Have a 1958 penny? Want to know what it's worth?
Maybe you've found a 1958 wheat penny and you think it might be the rare and valuable 1958 doubled die penny.
Whether you're looking for the value of a regular 1958 wheat penny or 1958-D penny, or you're trying to figure out what a 1958 doubled die penny looks like so you can tell if you have one of these rare wheat pennies… you've come to the right place!
Read on to find out what your 1958 wheat pennies are worth and to see if you've got a legit 1958 doubled die penny.
1958 Penny Values
If you've found a 1958 penny in your pocket change, then it's probably pretty well worn.
The good news is even circulated 1958 pennies with regular wear and tear are worth more than face value!
Here's what 1958 Lincoln cents are worth, including the collectible 1958 proof pennies:
1958 penny no mintmark (Philadelphia) — 252,525,000 minted, 5 to 10+ cents
1958-D penny (Denver mintmark under the date) — 800,953,300 minted, 5 to 10+ cents
1958 proof penny (Philadelphia) — 875,652 minted, $5+
*Values for the 1958 wheat penny and the 1958-D penny correspond to problem-free coins that have not been cleaned or otherwise damaged and are in average circulated condition. Uncirculated 1958 pennies are worth more.
The 1958 Doubled Die Penny
Perhaps you've heard about the valuable and rare 1958 doubled die penny that's worth more than $150,000 and want to know if your 1958 penny is also a doubled die coin.
NOTE: Some mistakenly call it a 1958 double die penny — but that term is incorrect, as the image on the die is being doubled during the hubbing process. The phrase "double die" implies there are 2 dies somehow involved with this error variety — which is not the case with a doubled die coin.
The most valuable example of the 1958 doubled die penny sold for $1,136,250 in a January 2023 auction. This 1958 error penny worth more than $1 million was graded MS65RD by Professional Coin Grading Service and is one of the most valuable pennies around. 
Only 3 are known to exist, making this an extremely rare error coin.
Sure, it's possible you may have found the 4th — but it's highly unlikely.
In most cases, when someone finds what appears to be a 1958 error penny, they actually have a coin with mild strike or machine doubling — which is not the same as a doubled die.
Or, what looks like a 1958 penny error might also be die deterioration doubling — which is caused by excessive overuse of dies, die preparation errors, or other problems.
Doubled Die Coins vs. Machine Doubled Coins
If you're wondering what exactly the difference is between a doubled die coin and a machine doubled coin, here's what you need to know:
Doubled Die Coins: A doubled die is accidentally created during the hubbing of the die when inadvertent rotation offsets the appearance of the design; the doubling may be minor or significant and could be visible on only small parts or large areas of one side of the coin.
Machine Doubled Coins: Mechanical doubling (also known as shelf doubling, strike doubling, shift doubling, and ejection doubling) is caused during the striking process and is usually the result of a loose die sliding or shifting upon impact with a planchet. A machine doubled penny is not a rare coin. 
Most photos of supposed 1958 doubled die pennies submitted here show very slight machine doubling.
This video shows what a real 1958 doubled die penny looks like:
---
What Else Happened When Your 1958 Penny Was Made?
1958 was a busy year! Here are a few things that were going on when your 1958 penny rolled off the presses:
NASA (the National Aeronautics and Space Administration) was formed in the United States and was tasked with space exploration.
The first United States satellite, Explorer 1, was launched — fueling the space race.
The Brussels World's Fair (the first significant World's Fair to be held after World War II) drew more than 40 million people.
The legendary 45.52-carat Hope Diamond was donated to the Smithsonian Museum.
The microchip, a device that drives computers, smartphones, and other digital devices, was invented by Jack Kilby of Texas Instruments and Robert Noyce of Fairchild Semiconductors.
The top songs of 1958 were "All I Have To Do Is Dream" by the Everly Brothers, "Tom Dooley" by the Kingston Trio, "Splish Splash" by Bobby Darin, "I Got A Feeling" by Ricky Nelson, and "Peggy Sue" by Buddy Holly.
Top-watched TV shows in 1958 were "The Rifleman," "Alfred Hitchcock Presents," "Gunsmoke," "Father Knows Best," "Perry Mason," "The Danny Thomas Show," "Leave it to Beaver," and "The Real McCoys."
The most popular movies of 1958 were "Vertigo," "Cat on a Hot Tin Roof," "Gigi," "South Pacific," and "The Defiant Ones."
More About The Current 1958 Penny Value
In addition to the links I've included above, here are some other resources to help you understand the value of your 1958 penny: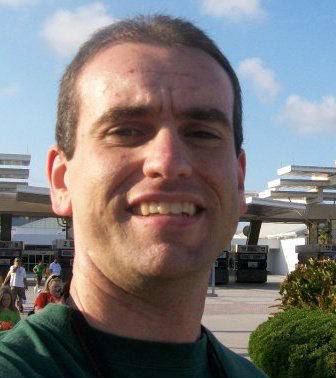 I'm the Coin Editor here at TheFunTimesGuide. My love for coins began when I was 11 years old. I primarily collect and study U.S. coins produced during the 20th century. I'm a member of the American Numismatic Association (ANA) and the Numismatic Literary Guild (NLG) and have won multiple awards from the NLG for my work as a coin journalist. I'm also the editor at the Florida United Numismatists Club (FUN Topics magazine), and author of Images of America: The United States Mint in Philadelphia (a book that explores the colorful history of the Philadelphia Mint). I've contributed hundreds of articles for various coin publications including COINage, The Numismatist, Numismatic News, Coin Dealer Newsletter, Coin Values, and CoinWeek. I've authored nearly 1,000 articles here at The Fun Times Guide to Coins (many of them with over 50K shares), and I welcome your coin questions in the comments below!