This post may contain affiliate links. If you buy thru these links, we may earn a commission at no additional cost to you.
---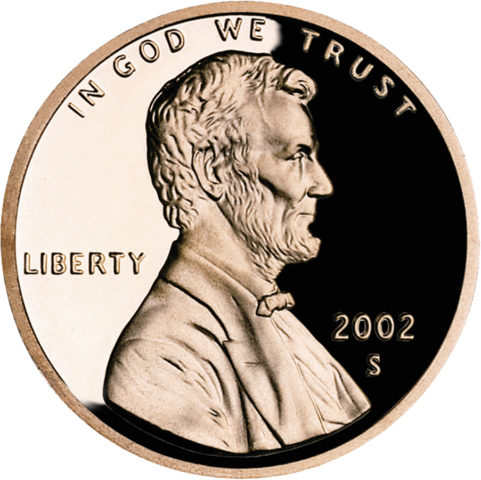 Many of us are used to seeing Lincoln wheat cents in worn grades and often in dirty shades of brown.
So it may come as a surprise to some new coin collectors – and is always a delight to seasoned coin collectors – that the United States Mint made many proof Lincoln wheat cents.
In fact, the earliest proof Lincoln wheat cents date back to 1909 – the first year of the Lincoln cent.
While there were several breaks over the years of proof wheat cent production, the great thing is that there are proof versions of this famous penny available for coin collectors.
You will, however, have to search hard for the earlier proof Lincoln wheat pennies, because relatively few were made.
Proof Lincoln Wheat Cents
You may be curious when proof Lincoln wheat cents were made. 
Below is a list of the years during which the U.S. Mint struck proof wheat pennies.
Notice the long gap in the 1940s, which largely coincided with World War II:
1909-1916*
1936-1942
1950-1958
*By the way, the U.S. Mint may have made some proof Lincoln cents in 1917, but this is somewhat a matter of controversy in the coin collecting community.
Beginning in 1959, the U.S. Mint began striking Lincoln cents with the Lincoln Memorial reverse, which explains why the last proof wheat cents were made in 1958.
Matte Proof Versus Mirror Proof
The proof Lincoln wheat cents of 1909 to 1916 don't look like the proof coins we're used to seeing made today. These early proof Lincoln cents were made with a matte (granular) surface, and virtually all have long since turned brown.
Relatively few matte Lincoln proof cents were made – only a couple thousand (or so) were made each year from 1909 through 1916.
Some people confuse the proof Lincoln cents of 1909 through 1916 with uncirculated cents of the same era because, to the eyes of many, these proof cents look very much like regular uncirculated Lincoln cents.
Perhaps the most distinctive difference between matte proof Lincoln cents and regular-issue uncirculated Lincoln cents of the 1909 to 1916 era is that the matte proof Lincoln cents have a flat rim. Regular Lincoln cents of that era tend to have a more rounded rim, and the rim on some early Lincoln cents may not look very pronounced because of poor striking.
Mirror Proofs are the type of proof coin most of us are accustomed to seeing. The first mirror proof Lincoln wheat cents hit the scene in 1936. While many of these mirror proof Lincoln cents have toned over the years, they generally all have very reflective surfaces.
Some Lincoln wheat cent proof coins of 1936 through 1958 have cameo (frosted) designs and lettering. These are relatively scarce and are worth significantly more than the regular proof Lincoln wheat cents of the era.
Proof Lincoln Wheat Cent Values
OK, so now you are probably curious what it'll cost you to add some specimens of these beautiful proof Lincoln wheat cents to  your collection. Below is a rundown of the current retail prices for typical proof Lincoln wheat cents.
Remember, however, that the value of the coins you own or buy will vary based on the quality of each individual piece.
| Year | Value |
| --- | --- |
| 1909 VDB | $2,750 |
| 1909 | $400 |
| 1910 | $335 |
| 1911 | $350 |
| 1912 | $350 |
| 1913 | $375 |
| 1914 | $375 |
| 1915 | $400 |
| 1916 | $1,000 |
| 1936 | $100 |
| 1937 | $75 |
| 1938 | $60 |
| 1939 | $55 |
| 1940 | $45 |
| 1941 | $40 |
| 1942 | $42 |
| 1950 | $75 |
| 1951 | $75 |
| 1952 | $55 |
| 1953 | $50 |
| 1954 | $18 |
| 1955 | $18 |
| 1956 | $4 |
| 1957 | $4 |
| 1958 | $5 |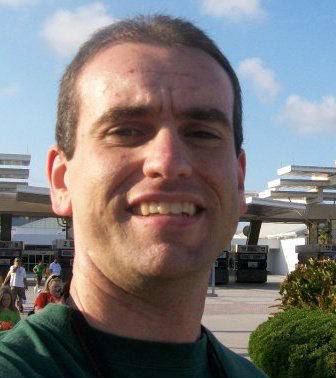 I'm the Coin Editor here at TheFunTimesGuide. My love for coins began when I was 11 years old. I primarily collect and study U.S. coins produced during the 20th century. I'm a member of the American Numismatic Association (ANA) and the Numismatic Literary Guild (NLG) and have won multiple awards from the NLG for my work as a coin journalist. I'm also the editor at the Florida United Numismatists Club (FUN Topics magazine), and author of Images of America: The United States Mint in Philadelphia (a book that explores the colorful history of the Philadelphia Mint). I've contributed hundreds of articles for various coin publications including COINage, The Numismatist, Numismatic News, Coin Dealer Newsletter, Coin Values, and CoinWeek. I've authored nearly 1,000 articles here at The Fun Times Guide to Coins (many of them with over 50K shares), and I welcome your coin questions in the comments below!