---
In writing about our personal experiences, we sometimes mention products or services that we use or recommend. This page may contain affiliate links for which we receive a commission.
Have a 1947 wheat penny? Wondering about the 1947 penny value today?
1947 wheat pennies range in value — depending on the mintmark and condition of the coin.
Some 1947 pennies are worth $1,000 or more!
Read on to see what your 1947 wheat penny is worth…
1947 Penny Value
1947 pennies turn up in pocket change from time to time.
Some are worth more than others.
So what's the value of your 1947 wheat penny?…
A typical, worn 1947 penny that you might find in circulation is worth 3 to 10 cents.
It may be worth a little bit more if it's a nicer 1947 wheat penny that hasn't been beat up in circulation.
A 1947 penny from the Denver (D mintmark) or San Francisco (S mintmark) mints are generally worth a little bit more than a 1947 penny from the Philadelphia Mint (no mintmark).
What About 1947 Proof Pennies?
A lot of folks know the Philadelphia Mint struck proof Lincoln wheat cents and wonder if there were any 1947 proof pennies made.
While the United States Mint did make proof wheat pennies in the 1940s, none were made from 1943 through 1949 (to focus production on essential circulating coinage and the striking of war medals).
Therefore, there are no 1947 proof cents.
What's The Most Valuable 1947 Penny?
The record price of a 1947 penny is $9,200 — paid in 2002 for a Mint State-67 with original "Red" copper color and certified by Professional Coin Grading Service (PCGS).
A Mint State-67 penny is just shy of being in numismatically perfect condition, or MS-70!
There are some coins that are never found in the grade of MS-70, and there are presently no known 1947 wheat pennies in that grade.
Other similarly well-preserved 1947 pennies are worth $1,000 or more.
How Many 1947 Pennies Were Made?
While 1947 Lincoln cents don't turn up all of the time in pocket change, that's not because they are necessarily rare, but rather because many people have hoarded them over the years.
Millions of 1947 pennies are in coin collections, penny jars, and vaults. But there are still many of them floating around in circulation!
You may be surprised to find out that hundreds of millions of 1947 cents were made. Here's a breakdown on mintage figures for each of 3 mints that produced the 1947 wheat penny:
1947 penny with no mintmark (Philadelphia) — 190,555,000 minted
1947-D penny (Denver) — 194,750,000 minted
1947-S penny (San Francisco) — 99,000,000 minted
That comes to a total of 484,305,000 pennies minted in 1947. (In U.S. dollars, that represents $4,843,050!)
What Else Happened When Your 1947 Penny Was Made?
A lot was going on when your 1947 wheat penny was struck. Here's a glance at just a few of the headlining news stories and events from 1947:
President Harry Truman conceived the Truman Doctrine, which offers aid to nations threatened by government overthrow and was aimed at forestalling the expansion of the Soviet government.
India and Pakistan became independent nations.
U.S. Secretary of State George Marshall proposed a recovery program — widely dubbed the "Marshall Plan" — designed for European nations reeling from World War II, which ended in 1945.
In car news, Henry Ford passed away at the age of 83 and Americans could buy new cars again — the first time since the beginning of World War II automobiles have been made for civilian use.
Jackie Robinson of the Brooklyn Dodgers became the first African American baseball player in a major league team.
The now-popular food storage container system known as Tupperware was invented by Earl Tupper.
Among the most popular movies of 1947 were "Miracle on 34th Street," "Dark Passage," "Gentleman's Agreement," "Black Narcissus," and "The Lady From Shanghai."
Top songs of 1947 included "How Deep is the Ocean" by Frank Sinatra, "Near You" by Francis Craig, and a popular tune from Broadway show Finian's Rainbow "How Are Things in Glocca Morra?"
More Info About Old U.S. Pennies
In addition to the links I've included above, here are some of our other articles about old wheat pennies and what they're worth: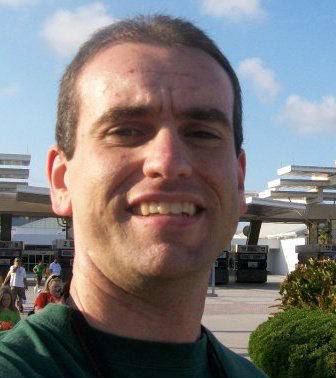 My love for coins began when I was 11 years old. I primarily collect and study U.S. coins produced during the 20th century. I'm a member of the American Numismatic Association (ANA) and the Numismatic Literary Guild (NLG) and have won multiple awards from the NLG for my work as a coin journalist. I'm also the editor at CDN Publishing (a trusted source for the price of U.S. rare coins), editor at the Florida United Numismatists Club (FUN Topics magazine), and author of Images of America: The United States Mint in Philadelphia (a book that explores the colorful history of the Philadelphia Mint). I've contributed hundreds of articles for various coin publications including COINage, The Numismatist, Numismatic News, Coin Dealer Newsletter, Coin Values, and CoinWeek. I've also authored nearly 1,000 articles here at The Fun Times Guide to Coins — and I welcome your coin questions in the comments below!