This post may contain affiliate links. If you buy thru these links, we may earn a commission at no additional cost to you.
---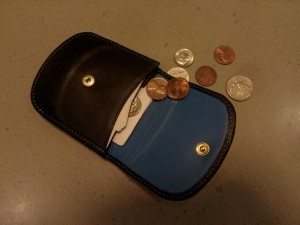 For a long time, I've been wanting to do a relatively simply experiment with my pocket change – sort out the coins in a jar that I have and see how many coins I could find from each decade, mint, etc.
So, a little while ago, I did. The results will interest you!
For the record, I live near a major city in the Southeast United States, and there is considerable tourist traffic. So, you may expect to see some mixture when it comes to mintmarks. Also, this is change that I've received through common consumer exchanges — such as at fast food restaurants and grocery stores. This change has accumulated largely over the course of a couple months.
So, ready for the results?
Here goes…
The Coins In My Spare Change Jar
278 coins, totaling $15.80:
Oldest coin: 1959 (Lincoln cent)
Newest coins: 2011
Other notes:
Coins by the decade:
1950s coins (0.36% of the population); 1 penny
1960s coins (2.88%); 1 quarter; 3 dimes; 1 nickel; 3 pennies
1970s coins (12.59%); 3 quarters; 13 dimes; 5 nickels; 14 pennies
1980s coins (19.42%); 3 quarters; 13 dimes; 8 nickels; 30 pennies
1990s coins (30.58%); 3 quarters; 20 dimes; 13 nickels; 49 pennies
2000s coins (30.58%); 6 quarters; 33 dimes; 14 nickels; 32 pennies
2010s coins (4.32%); 5 dimes; 1 nickel; 6 pennies
What does all this mean?
Well, as this is not a scientific pocket change census, all you can really tell is what types of coins have gone through one guy's hands in the Southeast United States over the course of a couple months or so. (I've kept all the coins I've received during that time in a change jar.)
However, there are some anecdotal bits to be gleaned…
For one, it is clear that pennies aren't circulating nearly as much as across state lines as other coins, as evidenced by the fact that less than 20% are from the Denver or San Francisco mints (Philadelphia strikes the coins for my part of the country). On the penny note, only 23.26% are mainly made of copper (the rest are copper-plated zinc cents). So, clearly people are plucking many of these coins out of circulation. Furthermore, none of the Lincoln cents are wheat pennies. I recall just 20 years ago, one or two seemed to pop up every now and then.
I also find it interesting that none of the quarters are 1776-1976 Bicentennial quarters. I remember that not many years ago, Bicentennial quarters were always turning up in my spare change. Not so much anymore. Also, 3/8ths of the quarters I received are 50 States quarters.
There were really no surprises among the nickels or dimes.
You may enjoy doing a similar experiment yourself. Perhaps you would be surprised at the results!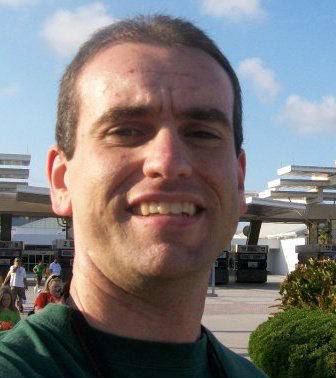 I'm the Coin Editor here at TheFunTimesGuide. My love for coins began when I was 11 years old. I primarily collect and study U.S. coins produced during the 20th century. I'm a member of the American Numismatic Association (ANA) and the Numismatic Literary Guild (NLG) and have won multiple awards from the NLG for my work as a coin journalist. I'm also the editor at the Florida United Numismatists Club (FUN Topics magazine), and author of Images of America: The United States Mint in Philadelphia (a book that explores the colorful history of the Philadelphia Mint). I've contributed hundreds of articles for various coin publications including COINage, The Numismatist, Numismatic News, Coin Dealer Newsletter, Coin Values, and CoinWeek. I've authored nearly 1,000 articles here at The Fun Times Guide to Coins (many of them with over 50K shares), and I welcome your coin questions in the comments below!