Have you found a 1776-1976 quarter (a Bicentennial quarter) in your pocket change? Want to know what it's worth?
A lot of folks who ask about the value of 1976 Bicentennial quarters like to know more about the story behind these distinctive 1776-1976 coins.
Here's the story behind the 1976 quarter, what these old quarters are worth, and whether or not you should save every 1776 to 1976 quarter that you find…
1976 Bicentennial Quarter Value
Most circulated copper-nickel 1976 quarters are worth face value.
Proof and silver 1976 quarters are worth about $1 to $3 — sometimes even more.
So, what are the main visual differences between a 1776 to 1976 quarter worth face value and the other 1976 quarters worth higher values?
You can look for clues in the mintmark (or lack of a mintmark!) on the 1976 quarter:
If you don't see a mintmark on your 1976 quarter, it was made in Philadelphia — if you found it in your pocket change, then it's worn and worth face value.
If you see a small "D" on the right side of your Bicentennial quarter, it was made in Denver — if you found your 1976-D quarter in circulation, then it's worn and worth face value.
What if you see a tiny "S" on the obverse (heads side) of your 1976 quarter?
Well, then it's either a 40% silver Bicentennial quarter or it's a copper-nickel clad proof 1976 quarter from the San Francisco Mint.
How do you tell the difference?
You'll need a gram scale:
If your 1976-S quarter weighs about 5.75 grams, it's made from a 40% silver clad composition.
If your 1976-S quarter weighs 5.67 grams, then it's struck from copper-nickel clad.
Here are the 1976-S quarter values:
1976-S proof quarter made from copper-nickel clad: $2+
1976-S uncirculated silver quarter: $3+
1976-S proof silver quarter: $4+
Should You Keep Every 1976 Bicentennial Quarter You Find?
You probably haven't found many 1776-1976 Bicentennial coins in your pocket change, therefore you may be wondering if these old quarters are rare coins.
While Bicentennial quarters are getting more difficult to find in circulation (mainly due to coin hoarding), they are not rare.
Nearly 2 billion 1976 quarters were made, and they are therefore plentiful. So, again, 1776-1976 quarters are not rare!
Here's how many 1776-1976 quarters were made:
1776-1976 copper-nickel quarter from Philadelphia (no mintmark): 809,784,016
1776-1976-D copper-nickel quarter: 860,118,839
1776-1976-S proof copper-nickel quarter: 7,059,099
1776-1976-S uncirculated silver clad quarter: 11,000,000*
1776-1976-S proof silver clad quarter: 4,000,000*
*Several million silver Bicentennial quarters were melted in the 1980s. So while there are still millions of silver 1976 Bicentennial quarters around, that number is nowhere near the 15 million originally made. 
3 Fun Facts About Bicentennial Coins
Fun Fact #1 – You will never find a 1975 quarter!
The United States Mint made Bicentennial quarters in 1975, but none are dated for that year. That's why you will never find a 1975 Washington quarter — because the U.S. Mint began striking 1776-1976 quarters in 1975.
Fun Fact #2 – Bicentennial quarters were made for 2 years and the U.S. Mint sold them in sets of other 1776-1976 Bicentennial coins.
These collector sets of Bicentennial coins include the following:
1776-1976 Bicentennial quarter
1776-1976 Bicentennial half dollar
1776-1976 Bicentennial dollar
The 1976 half dollars and silver dollars can sometimes be bought from coin dealers may also be found at your local bank.
Fun Fact #3 – The Bicentennial quarter design, as well as the designs on the other 1776-1976 Bicentennial coins, were submitted by the public in a major coin design contest held by the U.S. Mint and other government officials.
The drummer boy design on the reverse (tails side) of the 1976 Bicentennial quarter was created by Jack L. Ahr.
What Else Happened When Your 1976 Quarter Was Made?
The Bicentennial year was a busy time for the United States, which was celebrating its 200th birthday. But the 200th anniversary of the signing of the Declaration of Independence wasn't the only event happening when 1776-1976 quarters were being made!
Here are a few other highlights from 1976:
The supersonic Concorde jet, with a top speed of more than 1,300 miles per hour, took off for its first commercial trip. It trekked from New York City to London in only 3 hours — more than twice as fast as standard commercial jets.
NASA unveiled Space Shuttle Enterprise, the prototype forerunner to the other space shuttles that NASA began launching in 1981.
The Apple Computer, Inc., was established by computer wizards Steve Jobs and Steve Wozniak. Starting off small, the company eventually became the largest tech firm in the world and now produces famous products — such as the iPhone.
The 1976 United States presidential election pit Georgia governor and Democratic contender Jimmy Carter against Republican incumbent Gerald Ford, who had already become the first vice president and president to serve without being elected to either office.
Popular shows on TV were Charlie's Angels, The Bionic Woman, Laverne & Shirley, The Muppet Show, M*A*S*H, All in the Family, Barney Miller, Baretta and Welcome Back, Kotter.
Top songs in 1976 were "Silly Love Songs" by Paul McCartney & Wings, "Love Hangover" by Diana Ross, "You Should be Dancing" by Bee Gees, "Lowdown" by Boz Scaggs, "Dancing Queen" by ABBA, and "I'd Really Love to See You Tonight" by England Dan and John Ford Coley.
Rocky flew to the top of the box office ratings, while movies such as Carrie, Taxi Driver, All The President's Men, and a popular remake of the 1933 film King Kong also performed well with audiences.
More About 1976 Quarters & Bicentennial Coins
In addition to the links I've included above, here are some other resources to help you learn more about the 1976 quarter: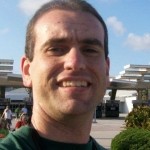 I'm a roller coaster junkie, a weather enthusiast, a frequent traveler, and a numismatist. My love for coins began when I was 11 years old. I primarily collect and study U.S. coins produced during the 20th century. I'm a member of the American Numismatic Association (ANA) and the Numismatic Literary Guild (NLG). I've also been studying meteorology and watching weather patterns for years. I enjoy sharing little-known facts and fun stuff about coins, weather, travel, health, food, and living green… on a budget.
...