This post may contain affiliate links. If you buy thru these links, we may earn a commission at no additional cost to you.
---
Want to know what the most valuable silver dollars are? You're not alone.
Silver dollars are one of the most popular types of coins, and definitely among the most valuable coins in terms of overall worth.
Silver dollars were first made by the United States Mint in 1794.
In fact, the first silver dollar became the most expensive coin in the world as of 2013, when it sold for $10 million at auction.
The Most Valuable Silver Dollars
Start checking those old boxes in the attic or loaded chests of drawers your great-great uncle passed on down!
Here's a rundown of the top 10 most expensive silver dollars of all time:
1794 Flowing Hair silver dollar $10 million — This specimen was specially struck and is believed to have been the first 1794 silver dollar made.
1804 Draped Bust silver dollar $4.1 million — Dubbed the "King of American Coins," the 1804 silver dollar is a coin that virtually every coin collector wants.
1885 proof Trade silver dollar $3 million — Only 5 were made, and this is now among the most valuable silver dollars from the second half of the 19th century.
1870-S Seated Liberty silver dollar $2.5 million — Just 15 of these 1870-S silver dollars are known, and they're extraordinarily rare in any condition today.
1884 proof Trade silver dollar $650,000 — 10 of these proof silver dollars were made in 1884, and they are one of the top prizes for any coin collector.
1851 proof Seated Liberty silver dollar $225,000 — Seated Liberty silver dollars are rare across the board, and this 1851 proof piece is especially scarce.
1852 proof Seated Liberty silver dollar $200,000 — Another rare Seated Liberty silver dollar, this proof specimen is a prized collectible.
1849 proof Seated Liberty silver dollar $155,000 — All proof Seated Liberty silver dollars are quite rare, but high-end Proof 65 specimens like these from the late 1840s and early 1850s are most especially scarce.
1846 proof Seated Liberty silver dollar $125,000 — This 1846 proof Seated Liberty silver dollar is truly a challenging find for any collector.
1798 Knob 9, 5 Stripes Draped Bust silver dollar $124,500 — The 1798 Knob 9, 5 stripes (on each band of the heraldic eagle shield) Draped Bust dollar is pretty much a one of a kind variety and worth a pretty penny (er, silver dollar?) in a grade of MS 63.
Other Valuable Silver Dollars
So, what about the silver dollars that folks like you and I might have sitting around?
You know, Morgan silver dollars, Peace silver dollars, and Eisenhower silver dollars?
Here's a look at the most valuable dates for each of those silver dollar series…
Morgan Silver Dollars
OK, we know some Morgan silver dollars, which were made from 1878 through 1921, can get pretty expensive. In fact, some are downright rarities, costing 10s of thousands of dollars.
Here are the 10 most valuable Morgan dollars, with values for coins in a grade of Fine 12 — the type of condition you're most likely to find them in:
1895 Morgan silver dollar $30,000 — 1895 (Philadelphia) silver dollars were only made in proof variety, but are usually found in circulated grades. Just 12,880 were made and far fewer survive today.
1893-S Morgan silver dollar $4,150 — With only 100,000 made and fewer in existence today, this is one of the most sought-after key dates among all Morgan silver dollars.
1889-CC Morgan silver dollar $940 — All Carson City Morgan silver dollars are rare, but the 1889-CC reigns among the scarcest of them all.
1894 Morgan silver dollar $875 — 1894 is a particularly scarce year for Morgan dollars, with the 1894 Philadelphia specimen the rarest of all silver dollar issues from that year; only 110,172 were made.
1885-CC Morgan silver dollar $590 — This Carson City silver dollar is another numismatic treasure to behold, and a difficult one to find.
1895-S Morgan silver dollar $525 — Though still an expensive coin, the 1895-S Morgan silver dollar is definitely more affordable than the 1895 Philadelphia issue!
1901 doubled die Reverse Morgan silver dollar $450 — This scarce variety is one of the primary coins VAM dollar collectors crave.
1881-CC Morgan silver dollar $380 — This classic Carson City silver dollar is one the scarcer "CC" mint issues out there in the Morgan dollar series.
1903-O Morgan silver dollar $350 — The relatively high mintage of 4,450,000 would make someone think that this coin would be far more affordable than it is. With much of its mintage later melted down, this coin is a great example of why mintages don't really mean very much about a coin's rarity — only its population numbers do.
1895-O Morgan silver dollar $345 — The "cheapest" 1895 Morgan dollar still ranks among the Top 10 most valuable Morgan dollars!
Peace Silver Dollars
Peace dollars, which were first minted in 1921, followed Morgan silver dollars. There are a few extremely valuable Peace dollars out there for coin collectors to pursue.
Here are the top 5 most valuable Peace dollars, with prices for coins grading Very Fine 20:
1928 Peace silver dollar $375 — This is the key date for the entire series, and had a small mintage of just 360,649. Far fewer survive today.
1921 Peace silver dollar $125 — During the first year of this series, the design was made in high relief. Though certainly beautiful, the high-relief design was too burdensome on the dies and was difficult to produce in high quantities. Thus, the design's relief was lowered in 1922.
1934-S Peace silver dollar $80 — This semi-key Peace dollar was struck to the tune of 1,011,000 pieces and is a challenging coin to locate in the better circulated grades.
1935 4 rays Peace silver dollar $55 — This interesting variety is scarce but relatively obscure to all but the most enthusiastic Peace dollar collectors.
1934 Large "D" Peace silver dollar $52 — Another late-series modification for the Peace dollar led to this somewhat obscure but important change to the size of the Denver mintmark.
Eisenhower Silver Dollars
Eisenhower dollars were made from 1971 through 1978 and were the last large-sized silver dollars produced for circulation. While business strikes are copper-nickel clad, the U.S. Mint did make 40% silver clad coins for collectors.
These were struck in uncirculated and proof specimens and were sold both individually and in sets. All regularly struck 40% silver Eisenhower silver dollars have "S" mintmarks.
Here are the 5 most valuable Eisenhower silver dollars in a grade of Mint State 63 or Proof 65:
1972 High-Relief Eisenhower dollar $100 — During the earliest years of the Eisenhower dollar series, a few modifications were made to the relief of the coin. This high relief version (also called Type II) is most distinguished on the reverse. You'll see prominent shadowing along the eastern seaboard of the United States on planet Earth.
1973-S silver Proof Eisenhower dollar $45 — While the 1973-S silver proof has come down in price since its peak in 1981, when it was worth about $125, it still ranks as the priciest Eisenhower silver dollar by date.
1972 Modified High-Relief Eisenhower dollar $25 — This high-relief version (also called Type III) has what looks to be mountainous peaks across the continents of North and South America on the reverse of the coin.
1972 Low-Relief Eisenhower dollar $18 — The quickest way to tell a low-relief 1972 Eisenhower dollar from the high-relief versions is by looking at the state of Florida on the reverse; it looks stubby, as opposed to the pointier representations of the state on the high-relief coins.
1976-S silver Proof Bicentennial Eisenhower dollar $15 — The beautiful Bicentennial dollar, which shows the Liberty Bell superimposed upon the moon, is one of the most widely collected Eisenhower dollars. It was struck during 1975 and 1976, hence why there are no 1975-dated Eisenhower dollars.
It should be noted that the most expensive Eisenhower dollars are actually business-strike copper-nickel clad specimens grading above MS 65. Those are worth thousands of dollars each, as so few were preserved in such high grades.
More About Silver Dollars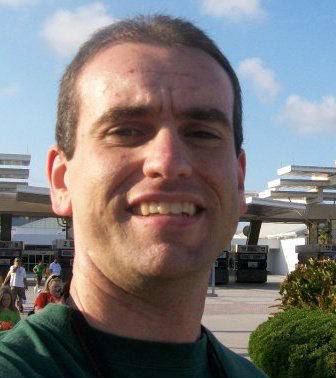 I'm the Coin Editor here at TheFunTimesGuide. My love for coins began when I was 11 years old. I primarily collect and study U.S. coins produced during the 20th century. I'm a member of the American Numismatic Association (ANA) and the Numismatic Literary Guild (NLG) and have won multiple awards from the NLG for my work as a coin journalist. I'm also the editor at the Florida United Numismatists Club (FUN Topics magazine), and author of Images of America: The United States Mint in Philadelphia (a book that explores the colorful history of the Philadelphia Mint). I've contributed hundreds of articles for various coin publications including COINage, The Numismatist, Numismatic News, Coin Dealer Newsletter, Coin Values, and CoinWeek. I've authored nearly 1,000 articles here at The Fun Times Guide to Coins (many of them with over 50K shares), and I welcome your coin questions in the comments below!