This post may contain affiliate links. If you buy thru these links, we may earn a commission at no additional cost to you.
---
Before the popular Morgan silver dollars and Peace silver dollars of the late 19th and early 20th centuries, there were Seated Liberty dollars (sometimes called Liberty Seated dollars).
Seated Liberty silver dollars, were struck from 1840 through 1873.
See how much the Seated Liberty dollars are worth…
The Seated Liberty Design

When Seated Liberty dollars were first minted in 1840, they became the first major silver dollar to be produced for circulation since 1804 — the year the Liberty Bust dollar stopped being minted.
Christian Gobrecht designed a few silver dollar pattern pieces which incorporated the Seated Liberty design, and many of these strikes reached circulation. (These pattern pieces are generally considered rare.)
However, it was the Seated Liberty dollar with a design of an eagle bearing a shield on its breast which became the Gobrecht dollar design chosen for mass-production and mass-circulation.
The silver dollar is just one of several denominations during the mid-to-late 19th century to feature Gobrecht's Seated Liberty design.
Some of the other denominations to have featured the Liberty Seated design during the late 1830s through early 1890s are:
Half dime
Dime
20-cent piece
Quarter
half dollar
The Seated Liberty design remains the longest-running design for any United States silver coin, and among the most enduring of all U.S. coins.

Seated Liberty Dollar Values
Seated Liberty silver dollars, while usually considered common as a type coin, are getting harder to find. Their prices reflect that reality.
Even the most common dates in the Seated Liberty series cost upwards of $235 to $250 — even in well circulated grades.
Some of the scarcer Seated Liberty dollars include the following:
1851: $4,500 to $35,000 in Good through Mint-State 60
1852: $4,500 to $35,000 in Good through Mint-State 60
1854: $800 to $8,500 in Good through Mint-State 60
1855: $650 to $9,000 in Good through Mint-State 60
1859-S: $375 to $14,000 in Good through Mint-State 60
1861: $575 to $5,250 in Good through Mint-State 60
1862: $450 to $3,600 in Good through Mint-State 60
1870-CC*: $600 to $22,000 in Good through Mint-State 60
1870-S: $150,000 to $2,200,000 in Good through Mint-State 60
1871-CC: $2,500 to $125,000 in Good through Mint-State 60
1872-CC: $1,500 to $25,000 in Good through Mint-State 60
1873-CC: $4,150 to $95,000 in Good through Mint-State 60
All values are from the Professional Coin Grading Service's online price list. CC is the mint mark for Carson City, Nevada. S is the mint mark for San Francisco.

My Tips For Collecting Seated Liberty Dollars
Due to their overall scarcity and expense, Liberty Seated dollars are not usually collected in the date-and-mintmark manner seen with coins like Indian Head cents, Lincoln cents, Buffalo nickels, and Mercury dimes.
However, there are many collectors and investors who do try, and they are able to complete (or nearly complete) sets of Seated Liberty dollars — but not without spending years of dedication and many thousands of dollars trying to reach the often elusive goal. Even then, the task of obtaining a piece like the 1870-S is nearly insurmountable, except for the wealthiest of collectors.
For many reasons, Seated Liberty dollars are often found in type collections. Type collections contain representative examples of coins minted during whole eras, decades, and centuries. In such a case, having only one Seated Liberty dollar is sufficient in representing the entire series within a type collection.
Collecting Silver Seated Liberty Dimes - Affordable Civil War Coins for Collectors & Investors
Buying Seated Liberty Dollars
Buying Liberty Seated dollars can sometimes be difficult.
Unfortunately, many surviving Liberty Seated dollars have been cleaned, scratched, and holed. Therefore, finding a problem-free Seated Liberty dollar can be somewhat of a challenge.
It's fair to say that an original, well-circulated Seated Liberty dollar with no problems is overall a better buy for the money than a lightly circulated Seated Liberty dollar with a hole, scratches, or evidence of past cleanings.
The best place to purchase a Seated Liberty dollar is from a reputable coin dealer who regularly deals with 19th century coins.
Beware of Seated Liberty dollar copies — because many exist. If you decide to buy a Seated Liberty dollar, it is wisest to buy one that has been slabbed and graded by a major 3rd-party coin grading service.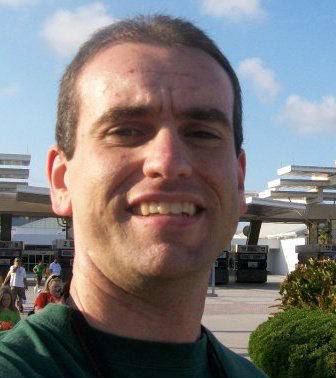 I'm the Coin Editor here at TheFunTimesGuide. My love for coins began when I was 11 years old. I primarily collect and study U.S. coins produced during the 20th century. I'm a member of the American Numismatic Association (ANA) and the Numismatic Literary Guild (NLG) and have won multiple awards from the NLG for my work as a coin journalist. I'm also the editor at the Florida United Numismatists Club (FUN Topics magazine), and author of Images of America: The United States Mint in Philadelphia (a book that explores the colorful history of the Philadelphia Mint). I've contributed hundreds of articles for various coin publications including COINage, The Numismatist, Numismatic News, Coin Dealer Newsletter, Coin Values, and CoinWeek. I've authored nearly 1,000 articles here at The Fun Times Guide to Coins (many of them with over 50K shares), and I welcome your coin questions in the comments below!