This post may contain affiliate links. If you buy thru these links, we may earn a commission at no additional cost to you.
---
The Denver Mint — which operates in the Mile High City of Colorado — has been striking United States coins since the early 1900s.
It has an interesting story that dates back to the silver and gold mining days of the Wild West.
Since its construction around the turn of the 20th century, the Denver Mint has produced hundreds of billions of coins!
You may have even seen or heard about the Denver Mint in movies, television shows, and songs.
The Denver Mint Story
The West was a hotbed of silver and gold discoveries during the mid-19th century, and the areas around Denver saw plenty of mining activity during those years.
But how did the Denver Mint come about?…
First, a private mint called Clark, Gruber & Co. opened a facility in Denver in 1860 that produced gold pieces designed for trade. This was followed by the opening of a government-sanctioned United States Assay Office in 1863. While the assay office was intended to coin gold, this never came to fruition. Meanwhile, U.S. Mint locations in San Francisco and the booming Nevada town of Carson City supplied coinage to the Denver area. Other private refining outfits came along until finally, in the waning years of the 19th century, Congress approved a full-fledged United States Mint branch facility for Denver.
Construction on the Denver Mint facility began in 1897, though progress was slow. Funding was tough, and it took awhile to secure the equipment needed to run a mint. Assay operations moved into the new mint building in 1904, with U.S. coins first being struck there on February 1, 1906:
The very first coins struck by the Denver Mint were half dollars.
The Denver branch of the U.S. Mint struck 167 million silver and gold coins during its first year of operation.
Its first copper coin became the 1911-D Lincoln penny.
The 1912-D Liberty nickel represents the first five-cent coin to come from Denver.
How Can You Tell A Coin Was Struck At The Denver Mint?
Trying to figure out if your coin was struck at the Denver Mint?
It's usually not too difficult to determine if it was or wasn't, thanks to mintmarks — those little mint letter stamps that signify where a coin was made.
Most U.S. coins struck before 1980 that do not have a mintmark were struck at the Philadelphia Mint — aka the "mother mint." Most coins struck elsewhere usually contain a mintmark.
In the case of coins from the Denver Mint, they have a "D" mintmark.
NOTE: Coins from the Denver Mint in Colorado and coins from the Dahlonega Mint in Georgia all have a "D" mintmark. Thankfully, it's very easy to tell whether a "D" coin came from Dahlonega or Denver! The Dahlonega Mint was in operation from 1838 through 1861 and struck only gold coins. So, any U.S. coin with a "D" mintmark dated 1906 or later was made at the Denver Mint.
Did The Denver Mint Strike Any Rare & Valuable Coins?
---
You betcha! Some of the most valuable coins ever struck during the 20th century originated at the Denver Mint.
These are some of these rare and valuable Denver Mint coins:
Who knows? More valuable coins may come from the Denver Mint in the years to come!
Denver Mint Tours: A Look Inside
The Denver Mint is one of the biggest tourist attractions in its megapolitan Colorado city.
And what's not to love about the place? The Denver Mint was listed on the National Register of Historic Places in 1972 and buzzes with activity as its 350 employees help produce as many as 50 million coins a day!
Everything from pennies to quarters are made there, as well as commemorative coins, coin sets, and other collectible pieces.
The Denver Mint might have made its name striking a large share of the coins that pass through our hands every day. But there's a good chance you may have seen this famous minting landmark in a Hollywood production or two:
The Denver Mint figures prominently in the plot of Cliffhanger, a 1993 film starring Sylvester Stallone, John Lithgow, Janine Turner, and Michael Rooker.
The Denver Mint stars alongside Burt Reynolds in the 1969 yarn Sam Whiskey.
And you can even find the Denver Mint in "Full House," a 1959 episode of Maverick in which Bret Maverick (James Garner) encounters outlaws at our favorite Colorado coin factory…
What's that? More of a music fan, you say? Well, there's a Denver Mint cameo for you, too… Take a listen to the 1999 Jimmy Eat World track aptly titled "Lucky Denver Mint" and you will notice these lines:
"This time it's on my own / Minutes from somewhere else / Somewhere I made a wish / with lucky Denver mint"
---
Want to visit the "lucky" Denver Mint in Colorado?
Well, you really are in luck!
The Denver Mint offers public tours where you can see how coins are made and enjoy the history of this famous landmark.
One of the key things to keep in mind when visiting the Denver Mint is the fact that it is a very popular tourist destination! This can make it a bit difficult to score tickets — which you're going to want to have in hand as early as you can on the day of your Denver Mint tour.
The Denver Mint tour schedule itself is fairly limited — so it's best to find out ahead of time if you'll even be able to visit on the day you want to by checking the U.S. Mint website. If you can get in, great! Just be sure to arrive early for your tour because they warn that "late arrivals will not be admitted."
Denver Mint tours last around 45 minutes. And while there are generally no free product samples (womp womp!), there is a pretty cool gift shop at the Denver Mint — so, be sure to bring some spending money for fun souvenirs!
For directions to the Denver Mint facility, simply plug the following address into your GPS:
United States Mint — Denver Mint 320 West Colfax Avenue, Denver Colorado 80204
---
READ NEXT:  Fun Facts About The United States Mint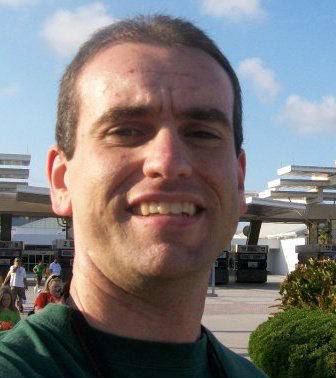 I'm the Coin Editor here at TheFunTimesGuide. My love for coins began when I was 11 years old. I primarily collect and study U.S. coins produced during the 20th century. I'm a member of the American Numismatic Association (ANA) and the Numismatic Literary Guild (NLG) and have won multiple awards from the NLG for my work as a coin journalist. I'm also the editor at the Florida United Numismatists Club (FUN Topics magazine), and author of Images of America: The United States Mint in Philadelphia (a book that explores the colorful history of the Philadelphia Mint). I've contributed hundreds of articles for various coin publications including COINage, The Numismatist, Numismatic News, Coin Dealer Newsletter, Coin Values, and CoinWeek. I've authored nearly 1,000 articles here at The Fun Times Guide to Coins (many of them with over 50K shares), and I welcome your coin questions in the comments below!