---
We write about products and services that we use. This page may contain affiliate links for which we receive a commission.
Have a 1956 wheat penny and want to know what it's worth?
Some 1956 wheat pennies are worth only a few cents. Others are worth hundreds of dollars.
To find out the value of your 1956 penny, you will first need to know a few things about it:
Read on, and we'll look at how all of those factors come together so you can find out what your 1956 wheat penny is worth.
How Much Is A 1956 Penny Worth That Is Worn (a.k.a. Circulated)?
Let's say you've got a regular 1956 wheat penny — one that you found in pocket change with moderate wear and no signs of errors or anything else unusual about the coin. How much is that 1956 wheat penny worth?
There are 2 possibilities:
1) If you have a typical circulated 1956 penny that hasn't been cleaned and has no signs of damage, then it's worth a few cents more than its face value. Most 1956 pennies are worth 3 to 5 cents apiece — depending on how much wear they have.
NOTE: This includes a 1956 wheat penny with no mintmark that was made at the Philadelphia Mint and a 1956-D wheat penny that was struck at the Denver Mint.
2) If you have a damaged 1956 penny that was found in pocket change, then it's worth only the coin's copper value — about 2 cents.
NOTE: Damage includes holes, dents, bends, and any signs of cleaning. (This is why you should never clean your coins! Doing so only diminishes their value.)
How Much Is An Uncirculated 1956 Penny Worth?
If you have an uncirculated 1956 wheat penny that has never been spent as money, then it's going to be worth much more!
Wondering how you would ever be able to find a never-spent 1956 penny?
The most common way to encounter an uncirculated 1956 wheat penny is either by buying one from a coin dealer or from another coin collector… or by inheriting a coin collection containing 1956 pennies that have never been used as money.
So, how much is an uncirculated 1956 wheat penny worth?
Again, there are 2 possibilities:
1) A typical uncirculated 1956 or 1956-D wheat penny is worth between 20 cents and $5.
2) A proof 1956 Lincoln wheat cent that was struck for coin collectors and included in 1956 proof sets is worth $3 and up.
NOTE: These values are for uncirculated and proof coins in average condition — with no signs of damage, cleaning, or other problems. A 1956 penny with one or more of those issues is worth less.
A List Of 1956 Penny Errors
Have you taken a close look at your 1956 wheat penny? Is there anything strange or different about it?
Do you see any of these things:
Doubling of the design
Extra chunks of metal near the mintmark or another part of the coin
Unusual markings
It's worth looking for unusual things on your old pennies. Some really cool errors and varieties can be found on 1956 pennies — and many of these mistakes are valuable!
Here are a few 1956 wheat penny errors and their approximate values:
NOTE: Some 1956 pennies with signs of doubling aren't doubled dies but rather coins that exhibit machine doubling. That's a type of damage caused in the minting process and doesn't generally add any extra value to the coin. The differences between doubled die error coins versus coins with machine doubling can be subtle. It's worth looking up to see if you have a coin with machine doubling or a valuable doubled die.
1956 Penny Facts & Trivia
There's a lot of cool trivia about wheat cents that can help you expand your knowledge about old pennies and impress your family and friends.
Here are 3 fun facts about 1956 wheat pennies:
#1 – What's the most valuable 1956 penny ever sold?
The all-time most valuable 1956 Lincoln cent was struck at the Denver Mint ("D" mintmark) and is in nearly perfect uncirculated condition with original coppery-red color.
This 1956-D penny was graded MS-67 by Professional Coin Grading Service and sold for $7,475 in 2005.
#2 – How many 1956 pennies were made?
While you probably don't find 1956 pennies in pocket change every day, tons were made. In fact, more than 1.5 billion 1956 pennies were minted!
Here's a breakdown of 1956 wheat penny mintages:
1956 Philadelphia penny (no mintmark) — 420,745,000 minted
1956-D penny ("D" mintmark) — 1,098,201,100 minted
1956 proof penny — 669,384 minted
#3 – Who designed the 1956 Lincoln cent?
The Lincoln cent was designed by sculptor Victor David Brenner in 1909. His initials (VDB) originally appear on the reverse (tails side) on the first Lincoln pennies struck in 1909.
However, some among the public thought his VDB initials, located at the bottom-center of the reverse of some 1909 pennies, were too prominent on the coin.
So the United States Mint removed the VDB initials later in 1909, restoring them in 1918 to the obverse (heads side) of the penny under Lincoln's shoulder — where you can still find them on new pennies today.
What Else Happened When Your 1956 Penny Was Made?
1956 was a busy year! Here's what else was happening when 1956 pennies were fresh off the presses:
The US Interstate system was born — President Dwight D. Eisenhower signed the 1956 Federal Aid Highway Act, authorizing the construction of 41,000 miles of highways across the United States over the next 20 years and ushering in the modern interstate highway system.
IBM released the first computer hard drive — While it weighed 1 ton and consumed 16 square feet, the 1956 IBM hard drive could store 5 megabytes of information. It largely replaced the use of punch cards — opening doors for faster, more advanced computer technology that we use today.
Grace Kelly became princess of Monaco — American actress Grace Kelly (known for her roles in popular 1950s films such as High Noon and Rear Window) married Prince Rainier of Monaco in an elaborate wedding seen by more than 30 million people on TV.
Elvis Presley shook headlines — Elvis Presley, a 21-year-old from Mississippi, launched to stardom with slick looks and rock n' roll tunes that won over a nation on "The Ed Sullivan Show," his movie Love Me Tender, and his domination of American radio waves. He soon became known as "The King of Rock and Roll" and began a 2-decade streak of hits that made him an enduring cultural icon.
Elvis topped the charts — Elvis sung a string of top music hits in 1956, including "Love Me Tender," "Blue Suede Shoes," and "Don't Be Cruel." Other performers with radio hits included "Let The Good Times Roll" by Shirley & Lee, "Wouldn't It Be Loverly" by Julie Andrews, "Rudy's Rock" by Bill Haley, and "Twelfth Of Never" by Johnny Mathis.
The Ten Commandments ruled the box office — The Ten Commandments, a movie featuring the life of Moses (played by Charlton Heston) from the Bible, became an instant hit. Other top movies of 1956 were Forbidden Planet, The King And I, and The Man Who Knew Too Much.
America loved Lucy — "I Love Lucy," going into its last season in 1956, remained one of the top television shows. Other top TV shows were "The Ed Sullivan Show," "The Jack Benny Program," "Your Hit Parade," "What's My Line?," and "Playhouse 90."
More Info About Valuable Old Pennies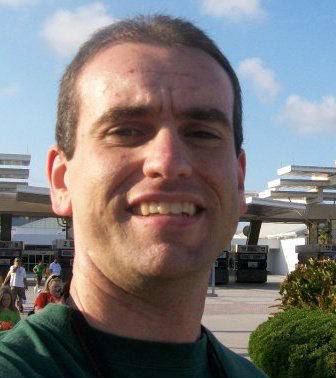 I'm the Coin Editor here at TheFunTimesGuide. My love for coins began when I was 11 years old. I primarily collect and study U.S. coins produced during the 20th century. I'm a member of the American Numismatic Association (ANA) and the Numismatic Literary Guild (NLG) and have won multiple awards from the NLG for my work as a coin journalist. I'm also the editor at CDN Publishing (a trusted source for the price of U.S. rare coins), editor at the Florida United Numismatists Club (FUN Topics magazine), and author of Images of America: The United States Mint in Philadelphia (a book that explores the colorful history of the Philadelphia Mint). I've contributed hundreds of articles for various coin publications including COINage, The Numismatist, Numismatic News, Coin Dealer Newsletter, Coin Values, and CoinWeek. I've also authored nearly 1,000 articles here at The Fun Times Guide to Coins (many of them with over 50K shares), and I welcome your coin questions in the comments below!