This post may contain affiliate links. If you buy thru these links, we may earn a commission at no additional cost to you.
---
Wondering if your 1939 Jefferson nickel is valuable?
1939 Jefferson nickels turn up from time to time in pocket change, and many are worth big bucks.
At the very least, all 1939 nickels are worth more than face value — but some are actually quite valuable and worth upwards of $20,000!
So, which ones are worth hundreds, even thousands of dollars — and which ones are worth just a little over face value?
Are 1939 silver nickels made of silver?
Are 1939 nickels rare?
See the answers to those questions and find out how much your 1939 nickel is worth…
Are 1939 Nickels Rare?
Some 1939 nickels are rare, but most aren't.
So, how do you tell the difference?
The rarest, lowest-mintage 1939 Jefferson nickel intended for circulation was made at the Denver Mint. The 1939-D nickel is the second-lowest mintage business-strike Jefferson nickel made (with barely more than 3.5 million of these coins struck) — behind only the 1950-D.
Where is the mintmark on a 1939 nickel? It's not on the obverse ("heads side") as it is on more modern nickels. It's on the reverse ("tails side") — just to the right of Thomas Jefferson's stately Virginia home, Monticello… and near the rim. If you don't see a mintmark, then it was struck at the Philadelphia Mint.
Another rare 1939 nickel exhibits doubling in the inscriptions "MONTICELLO" and "FIVE CENTS" on the reverse. This type of error coin is known as a doubled die and is highly scarce. (More about this 1939 nickel error below.)
There is also the 1939 proof nickel, made exclusively for coin collectors, that is quite rare. Bearing fine features and a mirror-like finish, these proof coins aren't likely to turn up in circulation.
Most 1939 Jefferson nickels you'll find in circulation aren't necessarily rare or highly valuable, but they are worth more than face value! (You will see a list of all 1939 nickel values below.)
Are 1939 Silver Nickels Made Of Silver?
You may have heard something about old nickels made from silver. Or, perhaps you're aware that many old coins contain silver — and you're wondering if your 1939 Jefferson nickel does as well.
Unfortunately, no 1939 Jefferson nickels are made from silver!
The only silver five-cent coins made by the United States Mint during the 20th century are the silver war nickels struck from 1942 through 1945. These real silver nickels were made to help save nickel for World War II artillery.
You can easily tell a silver war nickel apart from a "regular" nickel by the presence of a large "P," "D," or "S" mintmark over the dome of Monticello on the reverse of some 1942 nickels and all 1943, 1944, and 1945 nickels.
How Much Is A 1939 Nickel Worth?
Now that we've examined the various types of 1939 Jefferson nickels, it's time to discuss what these old coins are worth.
1939 nickel values are largely dependent on the condition of the individual coin. So keep in mind, just because you saw a 1939 worth $1,000 or $10,000 someplace else does not mean that yours is necessarily worth that much.
Here are all 1939 nickel values…
1939 Nickel With No Mint Mark (Struck At The Philadelphia Mint)
The 1939 no-mintmark Jefferson nickel is the most common of the bunch listed in this article. A total of 120,615,000 were made, and the vast majority of survivors are found in various stages of circulated condition:
A well-worn 1939 nickel is worth approximately 7 to 10 cents.
An 1939 Jefferson nickel in uncirculated condition is worth about $2 and up.
1939 nickels with Full Steps details on Monticello are worth $20 and up. (The most valuable was graded MS68 by Professional Coin Grading Service and sold for $23,500.)
1939 Doubled MONTICELLO & FIVE CENTS Nickel
This scarce doubled die variety, struck at the Philadelphia Mint, is worth much more than face value — even in well-worn grades.
There is no known mintage figure for this variety, although experts (such as those at PCGS) believe there may be 60,000 or so examples out there.
Here's how much this 1939 doubled die nickel is worth:
Well-worn circulated examples are worth $20 and up.
Circulated examples exhibiting only light wear are worth about $150 apiece.
Mint State specimens are worth $300 and up.
1939 doubled die nickels with Full Steps details are rare and worth more than $1,000. (One example graded MS67 Full Steps by PCGS sold for $23,500.)
---
1939 Proof Nickel
These top-quality 1939 proof nickels were intentionally struck multiple times on polished planchets by specially prepared. These proof coins show even the most minute details! And they are quite scarce, as only 12,535 were made. You will only find these coins in 1939 proof sets.
A typical proof example is worth about $90.
The record price of $18,400 was paid for a premier specimen 1939 proof nickel graded by PCGS as PR68.
1939-D Nickel
Considered a scarce semi-key date for the Jefferson nickel series, the 1939-D is one of the more difficult pieces to find.
Only 3,514,000 were struck at the Denver Mint, and perhaps only a third of those still exist. The vast majority known today are in circulated grades — with a much smaller but still significant number known in various uncirculated grades. The most valuable 1939-D Jefferson nickels are those with Full Steps details.
Average circulated examples are worth $8 to $15.
Typical Mint State specimens have a value of $50 to $100.
Pieces with Full Steps details are worth $200 and up, with the record price of $26,400 obtained for a specimen graded PCGS MS68 Full Steps.
1939-S Nickel
Hailing from the San Francisco Mint, the 1939-S Jefferson nickel saw a mintage of 6,630,000 — still on the lower side, though much higher than its 1939 Denver counterpart.
The 1939-S isn't necessarily considered scarce, though many regard it as a better date. It's extraordinarily tough to find one of these coin in circulation today, though that's where plenty were plucked from decades back. The vast majority show heavy wear.
In well-worn grades, the 1939-S nickel is worth $2 to $5.
Uncirculated pieces have a value of $15 or more.
Examples with Full Steps fetch $100 or more, with the record price of $8,050 paid for an MS66 specimen slabbed by PCGS.
IMPORTANT: Do You Know The Grade Of Your Nickel?
To determine the true value of your 1939 nickel, you first need to know what condition (or grade) your coin is in.
Grab a coin magnifier and a copy of the U.S. Coin Grading Standards book. Then, watch this video to see how to grade coins yourself at home:
---
Tips For Finding Old Nickels
Let's face it… Tracking down rare and valuable coins in spare change is one of the hardest things you'll ever do. But Jefferson nickels are a little different. Many of the oldest pieces still exist in circulation. One reason is because the design remained unchanged for many decades. Also, there is a perception that old nickels aren't really worth looking for.
Of course, as explained here, that is quite untrue. There are many valuable Jefferson nickels out there — including those from 1939.
So, how do you find some of these rare nickels worth money?
Here are my 3 best tips:
Look through bank rolls of nickels. Many old Jefferson nickels, including silver war nickels and even Buffalo nickels, are found this way!
Cherrypick some nice varieties and errors from coin dealers, who sometimes don't notice or are unaware of rare oddities and may label the valuable coin as an ordinary piece and sell it for "regular" price.
Search garage sales and estate sales for hoards of old nickels and other coins worth more than face value.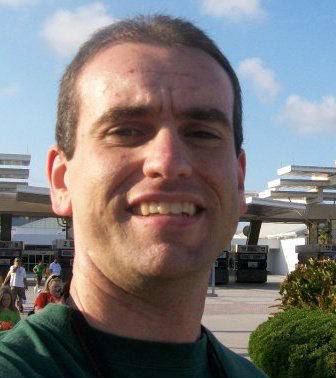 I'm the Coin Editor here at TheFunTimesGuide. My love for coins began when I was 11 years old. I primarily collect and study U.S. coins produced during the 20th century. I'm a member of the American Numismatic Association (ANA) and the Numismatic Literary Guild (NLG) and have won multiple awards from the NLG for my work as a coin journalist. I'm also the editor at the Florida United Numismatists Club (FUN Topics magazine), and author of Images of America: The United States Mint in Philadelphia (a book that explores the colorful history of the Philadelphia Mint). I've contributed hundreds of articles for various coin publications including COINage, The Numismatist, Numismatic News, Coin Dealer Newsletter, Coin Values, and CoinWeek. I've authored nearly 1,000 articles here at The Fun Times Guide to Coins (many of them with over 50K shares), and I welcome your coin questions in the comments below!