This post may contain affiliate links. If you buy thru these links, we may earn a commission at no additional cost to you.
---
Now that we've covered the Westward Journey nickels, we might as well cover the rest of the Jefferson nickels — including the ever-popular war nickels.
I'll talk more about those silver war nickels in just a moment.
Let's start with a basic rundown on the Jefferson design, which you can find in everyday pocket change.
Facts About Old Jefferson Nickels

U.S. nickels are made of a composition consisting of 75% copper and 25% nickel — with the exception of war nickels (which I will get to in a minute).
The Jefferson nickel was designed by Felix Schlag, who won a $1,000 award for his design in a competition of nearly 400 artists.
The first Jefferson nickels were made in 1938, and we are still using these coins today!
Old Jefferson Nickels Worth Money
So, if you've got old nickels from the 1930s, '40s, or '50s, you're probably wondering what they're worth.
For starters, some old Jefferson nickels are worth more than face value, including:
1938-D nickel — $1 and up
1938-S nickel — $1.50 and up
1939-D nickel — $7 and up
1939-S nickel — 50 cents and up
1950-D nickel — $10 and up
Other nickels from the '30s, '40s, and '50s are worth anywhere from 10 cents each to $1 or more, depending on the date and condition of the coin.
Worn nickels from the 1960s and later are generally worth face value, unless they exhibit errors or die varieties such as doubled dies.
Are there any other nickels worth substantial money? Yes! You'll want to look for these valuable nickels:
1939, Doubled MONTICELLO, FIVE CENTS nickel — $70 and up
1942 D, Over Horizontal D nickel — $50 and up
1949-D, D Over S nickel — $100 and up
1954-S, S Over D nickel — $20 and up
1955-D, D Over S nickel — $25 and up
1971-S, No S Proof (Collectors' Version) nickel — $750 and up
1997-P, Special Uncirculated (Collectors' Version) nickel — $180 and up
Now, About Those War Nickels…
Here's how to tell a war nickel from a "regular" Jefferson nickel…
All war nickels (which were made from 1942 through 1945) have a large "P," "D," or "S" mintmark over the dome of Monticello on the reverse of the coin!
In fact, the 1942 Jefferson war nickel marks the first time the Philadelphia Mint ever used a "P" mintmark on a United States coin.
Are U.S. Nickels Worth Collecting?
If you're going to collect nickels, a collection of Jefferson nickels can be completed pretty inexpensively by simply buying them from a coin dealer.
You can also find most Jefferson nickels rather easily in your loose change, if you look closely.
A little coin roll searching will help, too!
Here's a list of Jefferson nickels 1938 to the present.
If you're hoping to assemble a high-grade set of Jefferson nickels, you'll need to buy them from a coin dealer. Thankfully for those who want affordable options, even uncirculated and proof Jefferson nickels are still budget-friendly.
As for other types of nickels — such as Buffalo nickels, Liberty Head nickels, or Shield nickels — you'll definitely need to check with a coin dealer since these coins are rarely ever found in circulation. And you'll need to pay more for many of those old nickels, too. But that's an article for another time…
More About U.S. Nickels & What They're Worth
In addition to the links I've included above, here are some other resources to help you learn more about your nickels: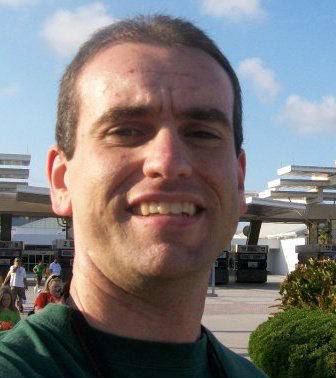 I'm the Coin Editor here at TheFunTimesGuide. My love for coins began when I was 11 years old. I primarily collect and study U.S. coins produced during the 20th century. I'm a member of the American Numismatic Association (ANA) and the Numismatic Literary Guild (NLG) and have won multiple awards from the NLG for my work as a coin journalist. I'm also the editor at the Florida United Numismatists Club (FUN Topics magazine), and author of Images of America: The United States Mint in Philadelphia (a book that explores the colorful history of the Philadelphia Mint). I've contributed hundreds of articles for various coin publications including COINage, The Numismatist, Numismatic News, Coin Dealer Newsletter, Coin Values, and CoinWeek. I've authored nearly 1,000 articles here at The Fun Times Guide to Coins (many of them with over 50K shares), and I welcome your coin questions in the comments below!