Do you have any rare nickels in your change jar?
Every day, people are finding valuable nickels in their pocket change, rolls of coins, and in other places. Of course, you have to be pretty lucky to find 'em.
But you also have to know what you're looking for!
In my many years of collecting coins, I've found numerous nickels worth more than face value.
Scarce and rare coins are out there for the taking, but you need to know which dates are the most valuable.
This list includes many nickels that don't really circulate any more, but you may still find them in estate sales, yard sales, antique shops, and other unusual places.
Start checking your coins!
Most Valuable Nickels – Dates You Should Know
Next to each rare nickel listed, you'll see how much it's worth right now.
They are ranked here from the most valuable ($3.7 million) to the least valuable ($50).
1913 Liberty nickel ($3.7 million) — Just 5 Liberty Head nickels were made with the 1913 date, and they are all highly valuable now. The 1913 Liberty nickel became the first United States coin to hit the $100,000 mark back in 1972, and it became the first $1 million coin in 1996.
1916/16 Buffalo nickel ($3,950) — This is the second-most valuable nickel in a grade of Good-4 and is widely considered the most popular error nickel.
1877 proof Shield nickel ($2,100) — Only proof nickels were made in 1877, though many entered circulation and that's why some of these proof nickels show signs of wear. A Very Fine 1877 nickel is worth an astounding $2,100.
1878 proof Shield nickel ($1,100) — 1878 Shield nickels were only made as proof coins, too. but many escaped into circulation and are now worn. If you have an 1877 nickel, it could easily be worth more than $1,000.
1918/7-D Buffalo nickel ($1,000) — Like the 1916/16 nickel, the 1918-7-D nickel is also a popular error coin. The $1,000 price tag is for a coin in a grade of Good-4.
1936–D 3½-legged Buffalo nickel ($750) — This is a very popular error coin, and one that was created when the die that strikes the reverse design was over-polished, accidentally removing half of the buffalo's front leg. This error coin is worth about $750 in Good-4.
1885 Liberty Head nickel ($585) — This is a key coin in the Liberty nickel series and is difficult to find in any grade.
1937-D 3-legged Buffalo nickel ($535) — Just as was the case for the 1936-D 3½-legged Buffalo nickel, over-polishing of the die caused the virtual removal of the Buffalo's front leg on this 1937 nickel. Expect to pay a shade over $500 for an example grading Good-4.
1880 Shield nickel ($500) — Less than 20,000 Shield nickels were made in 1880 and they are very difficult to find. Even in the lowly grade of Good-4, an 1880 Shield nickel is worth $500.
1879 Shield nickel ($390) — Like the 1880 nickel, the 1879 Shield 5-cent coin is also a tough cookie, and given its price tag of $390, you could buy a lot of cookies if you sold one of these coins.
1913-S Type II Buffalo nickel ($340) — A first-year type coin struck during a year when two versions of the same design were made, the 1913 Type II Buffalo nickel shows the beloved bison standing on a line rather than a mound.
1997-P matte proof finish uncirculated Jefferson nickel ($325) — The only Jefferson nickel on this list is a doozie of a valuable nickel, and it was only available in special commemorative coin sets. Maybe you have one?
1886 Liberty nickel ($285) — Another key-date nickel in the Liberty Head series, the 1886 is another date worth hundreds of dollars even in a grade of Good-4.
1881 Shield nickel ($260) — Shield nickels strike again on this list, and this time its another early 1880s date.
1914/3 Buffalo nickel ($250) — Buffalo nickel overdates are scarce, and the inclusion of yet another on this list of most valuable nickels proves it.
1883/2 Shield nickel ($220) — A Shield nickel overdate is among the more rare early nickels, though there usually isn't a slot for a piece like this in a typical coin album. Overdate coins are typically something that series specialists collect.
1912-S Liberty nickel ($165) — The 1912-S is a scarce date that every collector needs to complete the Liberty Head, or "V" nickel series.
1913-D Type II Buffalo nickel ($125) — This Denver Type II Buffalo nickel from 1913 poses a challenge for any collector looking to assemble a complete set of the series.
1914/3-D Buffalo nickel ($115) — I've listed several Buffalo varieties in this rundown of the top 25 most valuable nickels by this point, and here's yet another. As you'd suspect, most Buffalo nickel collectors don't go after these scarce varieties — just the regular-issue pieces. But Buffalo nickel specialists just love collecting these overdate nickels. If you've got one, you've struck it rich.
1871 Shield nickel ($72) — A regular-issue Shield nickel worth less than $100 in Good-4? Yes, and the 1871 nickel is a great example of a business-strike coin from the 1870s that simply wasn't very common.
1921-S Buffalo nickel ($64) — This scarce nickel is a great find for anyone looking through old rolls of Buffalo nickels or "grab bag" sets at the antique store.
1935 doubled die reverse Buffalo nickel ($50) — Only 4 more coins to go on this list, and 3 of them are Buffalo nickel die varieties / errors, including this one.
1915-S Buffalo nickel ($50) — A scarce, regular-issue Buffalo nickel worth several pretty pennies in a grade of Good-4. Not a bad find if one turns up while you're searching through old rolls or bags of Buffalo nickels.
1917-S 2 feathers Buffalo nickel ($50) — This die variety shows only 2 feathers on the headdress rather than 3. The third feather (only 2 are obvious) is usually tucked between the back of the Indians' upper neck and the prominent vertical feather.
1918 2 feathers Buffalo nickel ($50) — This is the same type of variety as mentioned above — basically only two large feathers are seen on the native headdress instead of 3.
More About Rare Nickels & Valuable Nickels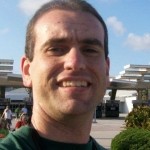 I'm a roller coaster junkie, a weather enthusiast, a frequent traveler, and a numismatist. My love for coins began when I was 11 years old. I primarily collect and study U.S. coins produced during the 20th century. I'm a member of the American Numismatic Association (ANA) and the Numismatic Literary Guild (NLG). I've also been studying meteorology and watching weather patterns for years. I enjoy sharing little-known facts and fun stuff about coins, weather, travel, health, food, and living green… on a budget.
...