A die clash is a type of error coin that occurs when two coin dies — the obverse and reverse dies — come together without a coin between them.
Die clashes occur every now and then. When the United States Mint notices this problem, the dies are fixed or replaced and coin production resumes as usual.
Because a die clash involves the dies impressing an image, or part of an image, on each other, the coins struck from clashed dies can sometimes show odd shapes on the designs.
Die clashes, or die clash error coins, can range in value based on the level of interest or following among a particular type of die clash error.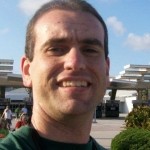 I'm a roller coaster junkie, a weather enthusiast, a frequent traveler, and a numismatist. My love for coins began when I was 11 years old. I primarily collect and study U.S. coins produced during the 20th century. I'm a member of the American Numismatic Association (ANA) and the Numismatic Literary Guild (NLG). I've also been studying meteorology and watching weather patterns for years. I enjoy sharing little-known facts and fun stuff about coins, weather, travel, health, food, and living green… on a budget.
...