---
We write about products and services that we use. This page may contain affiliate links for which we receive a commission.
---
Have a 1915 penny? Curious what it's worth?
Old 1915 pennies are worth more than face value — anywhere from 10 cents up to $10,000!
What makes a 1915 wheat penny valuable, and how will you know if yours is worth the big bucks?
In this article, I'm going to share what you need to know about these old wheat pennies and what makes them valuable.
You'll find:
If 1915 Lincoln pennies are rare or not
All 1915 Lincoln penny values
What the most valuable 1915 penny is
Some 1915 wheat penny errors to look for
How many 1915 pennies were made
Who designed Lincoln wheat pennies
Fun trivia about 1915 Lincoln cents
Are 1915 Pennies Rare?
Generally speaking, 1915 Lincoln pennies are not rare.
Yes, they may be hard to come by. And they almost never turn up in pocket change these days. But there are many thousands tucked away in coin collections.
RELATED: What's The Difference Between A Scarce Coin And A Rare Coin?
So, most 1915 Lincoln pennies (especially the well-worn ones) are relatively common.
There's a lot of other cool stuff I want to share about these old pennies, but I know what you're really here for… You want to know how much your 1915 wheat penny is worth!
What's The Current 1915 Penny Value?
Which of these 1915 Lincoln cent varieties do you have?
1915 penny with no mintmark — A 1915 Lincoln wheat cent with no mintmark on the obverse (heads side), was struck at the Philadelphia Mint. This is among the most common 1915 Lincoln cents. They are worth about 10 cents to 50 cents in well-worn condition. A 1915 Lincoln penny that has never been used as money is scarce. These so-called mint state (or uncirculated) 1915 Lincoln cents range in value from approximately $70 for a typical chocolate-brown uncirculated specimen to more than $5,000 for a top-end specimen with lustrous, original reddish surfaces.
1915-D penny — A 1915 penny with a "D" mintmark from the Denver Mint is considerably scarcer than a Philadelphia Mint issue with no mintmark. This 1915 wheat penny is worth about 50 cents to $5 in well-circulated condition, with higher prices for nicer specimens. An uncirculated 1915-D penny is worth anywhere from $85 to more than $10,000 in red gem mint state.
1915-S penny — A 1915 penny with an "S" mintmark was made at the San Francisco Mint. This is by far the scarcest of the business-strike Lincoln cents bearing the 1915 date. A 1915-S penny is worth $15 to $25 in heavily circulated grades up to more than $10,000 for a nice uncirculated example with reddish, lustrous surfaces.
Proof 1915 penny — Struck by the Philadelphia Mint for coin collectors, these old proof wheat pennies are very scarce. A 1915 proof Lincoln cent is worth anywhere from $400 apiece up to around $10,000.
*Values listed above are for coins with no signs of damage — including cleanings, holes, bends, heavy nicks, or other types of problems.
Are There Any 1915 Wheat Penny Errors?
Not many 1915 Lincoln pennies with errors are known to exist — but there are definitely some worth looking for:
There are many other kinds of 1915 Lincoln penny errors to look for — including die caps, brockages, and other types of errors.
Remember, error coins (especially certain old error coins) are rare by nature. But if you're lucky enough to find an unusual or odd-looking 1915 Lincoln penny, be sure to hang on to it. You may very well have a 1915 error penny that's worth big bucks!
Fun Facts About 1915 Wheat Pennies
There are a lot of neat stories behind old coins like Lincoln wheat cents.
That's also the case with 1915 Lincoln pennies, as you'll see with these amazing facts:
Other Things Happening When Your 1915 Penny Was Made
Want to know what was going down when your 1915 wheat penny was rolling off the press at the United States Mint?
Here's a look at the headlines and happenings from 1915:
President Woodrow Wilson was leading the United States during this year, when the nation's population surpassed the 100-million mark.
British ship Lusitania was struck by a German submarine, killing 1,195 and helping to lead the United Kingdom and its ally, the United States, ever closer to joining World War I — which was already underway elsewhere in Europe.
The Second Battle of Ypres in Belgium was one of the most significant episodes early in World War I and saw the Germans introduce deadly poison gas.
Ford celebrated its one-millionth new car to roll off the assembly line.
D.W. Griffith's Civil War movie Birth of a Nation became one of the most popular movies, introducing many thematic elements now common in films — such as close-ups and flashback sequences.
Top songs in 1915 included "It's A Long, Long Way To Tipperary" by John McCormack, Hello, Frisco!" by Olive Kline & Reinald Werrenrath, "They Didn't Believe Me" by Harry MacDonough & Olive Kline, and "I Didn't Raise My Boy To Be A Soldier" by Morton Harvey.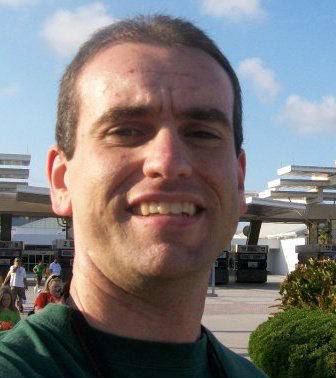 I'm the Coin Editor here at TheFunTimesGuide. My love for coins began when I was 11 years old. I primarily collect and study U.S. coins produced during the 20th century. I'm a member of the American Numismatic Association (ANA) and the Numismatic Literary Guild (NLG) and have won multiple awards from the NLG for my work as a coin journalist. I'm also the editor at CDN Publishing (a trusted source for the price of U.S. rare coins), editor at the Florida United Numismatists Club (FUN Topics magazine), and author of Images of America: The United States Mint in Philadelphia (a book that explores the colorful history of the Philadelphia Mint). I've contributed hundreds of articles for various coin publications including COINage, The Numismatist, Numismatic News, Coin Dealer Newsletter, Coin Values, and CoinWeek. I've also authored nearly 1,000 articles here at The Fun Times Guide to Coins (many of them with over 50K shares), and I welcome your coin questions in the comments below!