---
We write about products and services that we use. This page may contain affiliate links for which we receive a commission.
---
A 1916 penny can be worth anywhere from a few cents to a few thousand dollars.
Knowing whether you've got a 1916 wheat penny with a value of 5 to 10 cents or one that's worth the big bucks requires that you know a few things about your coin:
Where it was minted
The grade and overall condition of your coin
The presence of any errors or die varieties
In this article, I'll show you how to determine each of those things about your coin.
Plus, you'll find out how many 1916 pennies were made, some interesting things about the design of Lincoln cents, and how much the most valuable 1916 penny sold for!
So let's get started by exploring the 1916 penny value…
How Much Is A 1916 Penny Worth?
While it's pretty hard to find a 1916 wheat penny in pocket change these days, 1916 pennies are not rare.
Must read: The Difference Between Rare Coins And Scarce Coins
Most are preserved for safe keeping in coin collections — and they're generally worth only a small amount over face value.
How much your 1916 wheat penny is worth depends on which of the following you have:
1916 penny with no mintmark — A 1916 Lincoln wheat cent with no mintmark on the obverse (heads side) was made at the Philadelphia Mint. Among 1916 Lincoln wheat cents, those from the Philly mint are the most common and are usually worth 10 to 50 cents in well-worn (circulated) condition. 1916 Lincoln cents with no mintmark in mint state (uncirculated) are worth anywhere from $20 to $50 for typical chocolate-brown specimens and more than $1,500 for superior examples with lustrous, original red surfaces.
1916-D penny — A 1916 Lincoln cent with a "D" mintmark was made at the Denver Mint and is relatively scarce. Values for a 1916-D penny range from $2 to $10 for significantly worn examples to $50+ for uncirculated specimens. As an example, an uncirculated 1916-D penny with original, red surfaces is worth anywhere from $100 to $10,000.
1916-S penny — A 1916-S Lincoln cent from the San Francisco Mint is also scarce. Values for a 1916-S penny range from $2 to $10 for heavily worn specimens to $100+ for uncirculated examples. Premium specimens with original red surfaces trade for more than $550.
1916 proof penny — 1916 proof Lincoln wheat cents were struck at the Philadelphia Mint for coin collectors. These old coins are considerably rare and range in value from $400 to $9,000.
*Values listed above are for coins with no signs of damage — including cleanings, holes, bends, heavy nicks, or other types of problems.
What Are 1916 Wheat Penny Errors Worth?
1916 pennies with mistakes are hard to find — but they're definitely worth looking for!
Many 1916 Lincoln cents with errors and unusual varieties range in value from $10 to more than $100.
Here's a rundown on the value of 1916 wheat penny errors:
Error coins are scarce by nature — so if you find an unusual or odd-looking 1916 Lincoln penny, be sure to keep it. After all, 1916 error pennies are cool old coins that can be worth big money!

Fun Facts About 1916 Pennies
Old pennies have lots of stories to tell!
Here are some neat facts about 1916 pennies…
#1 – What's the most valuable 1916 wheat penny?
It's a 1916-D penny that was certified by Professional Coin Grading Service as Mint State-67 Red — it sold for $58,750 in February 2016.
#2 – How many 1916 wheat cents were made?
Here's a breakdown of mintage numbers, by mintmark and type:
1916 no mintmark (Philadelphia Mint) — 131,832,627 minted
1916-D penny (Denver Mint) — 35,956,000
1916-S penny (San Francisco Mint) — 22,510,000
1916 proof penny (Philadelphia Mint) — 1,050
#3 – Who designed the Lincoln cent?
Victor David Brenner designed the first Lincoln pennies in 1909. His original design incorporated his initials (VDB) on the reverse underneath the wheat stalks. Brenner's initials were removed from that spot later in 1909, and they were restored on the coin in 1918. The wheat stalk design — symbolizing national prosperity — was replaced in 1959 by the Lincoln Memorial penny.
Other Things Happening When 1916 Pennies Were Being Struck
Wondering what else was taking place in the world when 1916 pennies were hot off the presses at the United States Mint?
Here's what was going on in 1916:
Congress approved a 5-year military expansion with the anticipation of a possible international conflict as World War I raged in Europe. Among the many bloody WWI confrontations in 1916 were the Battle of Verdunis and Battle of Somme.
The nation's first female congressperson, Jeannette Rankin, was elected to represent the state of Montana.
The U.S. National Park Service was established by an act of Congress. The centennial of this momentous occasion was marked by the United States Mint in 2016 with the striking of National Park Service commemorative coins.
Albert Einstein cemented his place in scientific history with the completion of his general theory of relativity, including mathematical formulas on gravity.
Top songs in 1916 were "O Sole Mio" by Enrico Caruso, "I Love A Piano" by Billy Murray, "Keep The Home Fires Burning ('Till The Boys Come Home)" by James F. Harrison, and "Ireland Must Be Heaven, For My Mother Came From There" by Charles Harrison.
Charlie Chaplin became one of the wealthiest movie stars by earning $10,000 a week working for Mutual Studios.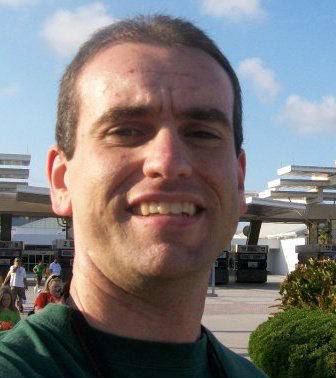 I'm the Coin Editor here at TheFunTimesGuide. My love for coins began when I was 11 years old. I primarily collect and study U.S. coins produced during the 20th century. I'm a member of the American Numismatic Association (ANA) and the Numismatic Literary Guild (NLG) and have won multiple awards from the NLG for my work as a coin journalist. I'm also the editor at CDN Publishing (a trusted source for the price of U.S. rare coins), editor at the Florida United Numismatists Club (FUN Topics magazine), and author of Images of America: The United States Mint in Philadelphia (a book that explores the colorful history of the Philadelphia Mint). I've contributed hundreds of articles for various coin publications including COINage, The Numismatist, Numismatic News, Coin Dealer Newsletter, Coin Values, and CoinWeek. I've also authored nearly 1,000 articles here at The Fun Times Guide to Coins (many of them with over 50K shares), and I welcome your coin questions in the comments below!