This post may contain affiliate links. If you buy thru these links, we may earn a commission at no additional cost to you.
---
The 1909-S Indian Head penny is the lowest-mintage circulation strike in the entire series of Indian pennies.
It's also one of the rarest and most valuable pennies!
As one of two key Indian cents, the 1909-S penny is among the most sought-after collectible coins.
So, how much are 1909 Indian Head pennies worth? And how can you add one to your collection?
Let's explore more about these rare pennies…
How Much Is A 1909-S Indian Head Penny Worth?
The 1909-S Indian Head penny is one of the most sought-after coins in the Indian Head cent series — which ran from 1859 through 1909.
Here is the 1909-S Indian Head penny value:
In Good-4, a 1909-S Indian Head penny is worth about $350.
Examples grading Extremely Fine-40 trade for approximately $550.
Uncirculated 1909-S Indian cents sell for around $1,000 and up.
The record price for a 1909-S Indian penny? A sum of $97,750 paid in 2006 for a specimen graded MS67RD by Professional Coin Grading Service.
*Values are for problem-free examples with no nicks, heavy scratches, past cleanings, or signs of other damage.
Why Is The 1909-S Indian Penny So Collectible?
The 1909-S Indian Head cent is an important coin for a lot of reasons…
#1 – It's the lowest-mintage Indian Head penny made for circulation.
Only 309,000 specimens of the 1909-S Indian Head cents were struck. This makes the 1909-S the lowest-mintage date and mintmark combination for any business-strike Indian cent in the series.
#2 – It's very rare.
Perhaps fewer than 5,000 examples of the 1909-S penny survive today… That's not a lot in the world of coin collecting! The rules of supply and demand work in numismatics as it does elsewhere — and the number of collectors who want this 1909-S penny is much higher than the remaining quantity of surviving examples.
#3 – It was just the second mintmarked Indian cent.
The Philadelphia Mint was the only United States Mint facility to strike pennies until 1908, when the San Francisco Mint began producing Indian Head pennies. The 1908 and 1909 pennies made at the San Francisco Mint bear an "S" mintmark on the reverse of the coin below the wreath.
#4 – It's one of two key dates in the series.
The 1909-S Indian Head penny, along with the 1877 Indian Head penny, collectively serve as the scarcest and most sought-after circulation-strike Indian Head pennies. Both of these rare pennies are worth hundreds of dollars in worn condition and thousands in uncirculated grades!
How Much Are Other 1909 Indian Head Pennies Worth?
While the 1909-S penny is one of the top rarities among Indian Head cents, other 1909 Indian pennies are also collectible coins of value:
The 1909 no mintmark Indian Head cent from the Philadelphia Mint is common, with a mintage of 14,368,470 pieces. These typically sell for around $1 each in well-worn grades, while uncirculated specimens can take at least $45.
Proof 1909 Indian Head pennies are also worth a lot of money. Only 2,175 were struck at the Philadelphia Mint in 1909. These are worth about $100 and up.
1909 Indian Head Pennies Are The Last Of Their Kind
After 50 years, it was time for the Indian Head penny to come to an end. It was replaced by the Lincoln cent in August 1909.
Like the 1909-S Indian Head cent, some of the 1909 Lincoln pennies are also rare — including the 1909-S penny and 1909-S VDB penny.
It does seem that quite a few different types of 1909 pennies are rare… But, why?
That's partly because both the Indian Head and Lincoln designs were minted during the same year — so they had to share tighter production calendars. Thus, fewer of each were made than what might have been struck if one or the other saw a full 12 months of production in 1909.
The 1909 Indian cents were made in the first few months of the year, and the inaugural Lincoln pennies took over during the latter months of 1909.
NOTE: One reason the Lincoln penny replaced the Indian Head design when it did is because the year 1909 was the centennial (100th birthday) of Abraham Lincoln's birth.
After the Lincoln cent went into production in August 1909, the Indian Head cent gradually began disappearing from circulation.
Still, Indian cents turned up in circulation with some frequency through the 1960s. Even today, Indian Head pennies appear on rare occasion in pocket change or rolls.
Want my best tip for finding Indian cents in circulation?…
While such pocket change finds are truly scarce, many collectors have increased their odds of landing an Indian Head penny by looking for them in coin rolls!
Of course, if you just can't seem to find the Indian pennies you're looking for in circulation, you could always buy them from a coin dealer.
Must read: The Difference Between Rare Coins And Scarce Coins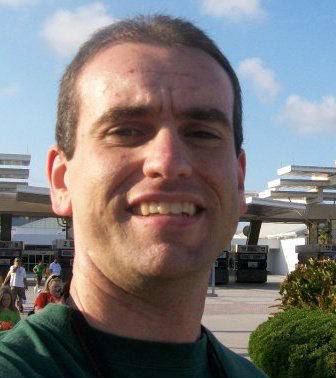 I'm the Coin Editor here at TheFunTimesGuide. My love for coins began when I was 11 years old. I primarily collect and study U.S. coins produced during the 20th century. I'm a member of the American Numismatic Association (ANA) and the Numismatic Literary Guild (NLG) and have won multiple awards from the NLG for my work as a coin journalist. I'm also the editor at the Florida United Numismatists Club (FUN Topics magazine), and author of Images of America: The United States Mint in Philadelphia (a book that explores the colorful history of the Philadelphia Mint). I've contributed hundreds of articles for various coin publications including COINage, The Numismatist, Numismatic News, Coin Dealer Newsletter, Coin Values, and CoinWeek. I've authored nearly 1,000 articles here at The Fun Times Guide to Coins (many of them with over 50K shares), and I welcome your coin questions in the comments below!