---
We write about products and services that we use. This page may contain affiliate links for which we receive a commission.
---
Did you know that your 1921 penny could be worth as much as a few thousand dollars? Maybe even more!
It's true. But before you dash off to your nearest coin dealer to cash in your old penny, there are a few things you'll need to know about your 1921 wheat penny to make sure it's worth the big bucks.
There are several factors that go into determining the value of an old 1921 wheat cent — including:
Where your coin was minted
Whether or not your 1921 wheat penny is in uncirculated (mint) condition
If your wheat penny has any errors or exhibits die varieties
How Much Is A 1921 Penny Worth?
The values of 1921 Lincoln wheat cents are all over the board. Prices range from 10 to 25 cents for coins that are in typical well-worn condition… to more than $10,000 for nicely preserved uncirculated specimens.
For starters, you need to know whether your 1921 wheat penny was struck at the Philadelphia Mint or at the San Francisco Mint. 1921 pennies made in San Francisco have a little "S" mintmark under the date, while Philly-minted pennies have no mintmark at all.
Here's a guide to help you determine your 1921 penny value:
1921 no mintmark penny (Philadelphia Mint) — Values range from 25 cents to about $1.50 for well-worn examples. Typical uncirculated pieces trade for between $40 and $100. Red mint state specimens sell for anywhere from $200 for lower-end pieces to more than $30,000 for the finest specimens.
1921-S penny (San Francisco Mint) — These old pennies are worth from about $3 to $10 in well-worn grades to more than $100 for uncirculated examples. Nice, red uncirculated pieces are generally worth between $500 and $10,000.
What Is The Most Valuable 1921 Penny?
Would you believe the most valuable 1921 wheat penny sold for more than $35,000? It's true.
The finest-known 1921 Lincoln cent, minted in Philadelphia, was graded MS-68 Red by the Professional Coin Grading Service. It most recently sold for $36,000 in 2019.
The same piece sold for $55,200 back in 2005.
A List Of 1921 Error Pennies
While most 1921 pennies are worth less than a few dollars, there are some that may look ordinary at first glance but could be worth big bucks.
These old error coins contain minor to significant mistakes — many of them rare and valuable.
Here's what to look for…
1921 Doubled Die Pennies
There is at least one doubled die 1921-S penny that has some doubling in the inscription E PLURIBUS UNUM and in the wheat stalks on the reverse (tails side).
Such pieces don't trade very often, so market data is sporadic — but similar error coins sell for $50 to $150+.
Repunched Mintmark 1921 Pennies
Presently, there are no known 1921 wheat pennies with repunched mintmarks (signs that the mintmark was punched onto the die at least twice at different angles or locations).
Values for coins with repunched mintmarks vary greatly. Those with distinct errors are worth much more than those with subtler signs of the mintmark being punched multiple times. Repunched mintmark error coins like this are worth anywhere from $3 to $25+, with higher values for more drastic errors.
1921 Pennies With Die Breaks
Die breaks (or die cracks) are exhibited as raised lines — they may be straight or crooked, across the surface of the coin. These die cracks are caused by damage to the die that strikes the coin and are typically a sign of extreme die wear normally caused by aging.
The value of a 1921 wheat penny with a die break may be only a dollar or two for an obscure crack. However, drastic die cracks — especially ones that catch a lot of collector attention — can be worth hundreds of dollars.
1921 BIE Pennies
A die crack that occurs between the "B" and "E" of "LIBERTY" on the obverse (heads side) of a coin often looks like a letter "I" — thus giving rise to the so-called "BIE" error.
BIE Lincoln penny errors are really popular, and an early 1921 BIE Lincoln penny is scarce. Lincoln cent enthusiasts would easily pay anywhere $20 to $50+ for such a coin.
Off-Center 1921 Pennies
Minor off-center errors are relatively common as far as Lincoln pennies go. So, a 1921 wheat penny that's only, say, 3% off center won't really fetch any extra money.
But a 1921 off-center penny that is 10% or more off center is considerably scarce and trades for $25+. The more off-center the coin, the higher the value, and premiums are paid when the date is fully visible.
1921 Pennies With Missing Letters
You could potentially find a 1921 penny with missing letters.
Generally, missing letters due to a soft strike or a weak die wouldn't add any value to the coin. However, a die adjustment strike or a strike-through error (caused by grease, etc.) are actually valuable errors. Die adjustment strikes are rare and are usually worth hundreds of dollars, while a grease-filled die strike can bring $50 to $100+.
Altered Or Damaged 1921 Pennies
If you've found a 1921 Lincoln cent with any other types of oddity, it might be that it's actually altered or damaged.
For example, a 1921 wheat penny with an odd color, added letters or words, or other things that don't look right has most likely been altered. With a few exceptions, such pieces are generally not worth much over face value.
What Else Happened When Your 1921 Penny Was Made?
The year 1921 was a busy time in the United States!
Here are a few things that were happening when 1921 wheat pennies were rolling off the presses at the US Mint:
World War I was officially declared over by a joint resolution in the U.S. Congress.
The Tomb of the Unknown Soldier in Arlington Cemetery received its first burial.
Vitamins D and E were both discovered.
A first-class stamp cost 2 cents.
Top songs in 1921 were "I Ain't Got Nobody" by Marion Harris, "Margie" by Eddie Cantor, "Ain't We Got Fun?" by Van & Schenck, and "O-H-I-O (O-My-O)" by Al Jolson.
Popular movies in 1921 were The Kid, The Four Horsemen of the Apocalypse, The Queen of Sheba, and The Sheik.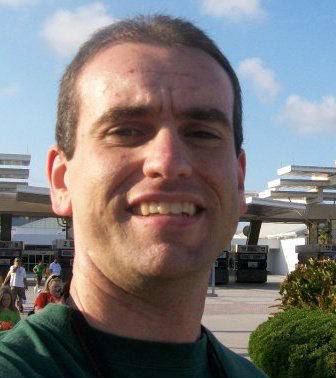 I'm the Coin Editor here at TheFunTimesGuide. My love for coins began when I was 11 years old. I primarily collect and study U.S. coins produced during the 20th century. I'm a member of the American Numismatic Association (ANA) and the Numismatic Literary Guild (NLG) and have won multiple awards from the NLG for my work as a coin journalist. I'm also the editor at CDN Publishing (a trusted source for the price of U.S. rare coins), editor at the Florida United Numismatists Club (FUN Topics magazine), and author of Images of America: The United States Mint in Philadelphia (a book that explores the colorful history of the Philadelphia Mint). I've contributed hundreds of articles for various coin publications including COINage, The Numismatist, Numismatic News, Coin Dealer Newsletter, Coin Values, and CoinWeek. I've also authored nearly 1,000 articles here at The Fun Times Guide to Coins (many of them with over 50K shares), and I welcome your coin questions in the comments below!