This post may contain affiliate links. If you buy thru these links, we may earn a commission at no additional cost to you.
---
Find a 1995 penny in your pocket change? Wondering what your 1995 penny value is today?
Well, you better check your 1995 pennies twice… you might have a 1995 double die penny worth much more than face value!
How do you know if you have a 1995 error penny?
I'm going to tell you what to look for on your 1995 pennies to see if you have the 1995 penny error (a 1995 double die penny) or one of a handful of other valuable 1995 pennies worth more than face value.
How To Tell If You Have A 1995 Double Die Penny
The 1995 double die penny is perhaps the most popular type of 1995 penny — and the last of a breed of popular doubled die pennies.
To check if your 1995 penny is a doubled die coin, do this:
Inspect the inscriptions on the obverse ("heads side") of the coin.
The inscriptions IN GOD WE TRUST and LIBERTY show signs of doubling on the 1995 double die penny.
When the 1995 double die penny was first discovered, the media grabbed ahold of the story and it quickly became one of the most popular error coins around.
Many 1995 double die pennies were worth more than $300 soon after this variety was first discovered — but there were also fewer known examples then.
It's now believed that as many as 500,000 examples of the 1995 doubled die cent may exist. While it's no longer considered a rare coin, this doubled die penny nevertheless is worth more than face value — with many of them selling for upwards of $20.
Good news: You can find 1995 doubled die pennies in your pocket change!
Other 1995 Penny Values
Maybe you don't have a 1995 double die penny, but that doesn't mean your regular 1995 pennies are necessarily worth only face value.
While worn (circulated) 1995 pennies without errors or varieties are only worth 1 cent, an uncirculated or proof 1995 penny is worth significantly more than face value!
Here's what uncirculated and proof 1995 pennies are worth:
1995 Philadelphia (no mintmark) penny — 6,411,440,000 minted; 10 to 25+ cents
1995-D penny (Denver) — 7,128,560,000 minted; 10 to 25+ cents
1995-S proof penny (San Francisco) — 2,797,481 minted; $3+
*Values above are for uncirculated and proof 1995 pennies. Circulated 1995 pennies with no errors or varieties are worth face value.
What Else Happened When Your 1995 Penny Was Minted?
There was a lot happening in the world when your 1995 penny was minted! Here's a glance at some of the headlining news and events from 1995:
On April 19, 1995, right-wing extremist Timothy McVeigh set off a bomb near the Alfred P. Murrah Building in Oklahoma City, Oklahoma — killing 168 people, including 19 children in a daycare center inside the building. It remains the deadliest domestic terrorist attack on American soil.
A massive magnitude 7.3 earthquake rocked Kobe, Japan — killing 6,433 people.
The nations of Syria and Israel entered landmark peace talks.
The World Trade Organization (WTO) was established.
NASA Space Shuttle Atlantic docked with the Russian Mir space station, marking the first time a space shuttle docked with Mir and an historic international moment only a few years after the end of the Cold War.
Top TV shows in 1995 included "Home Improvement," "The Drew Carey Show," "Seinfeld," "The Simpsons," "Friends," "ER," and "Roseanne."
Popular movies in 1995 were Toy Story, Apollo 13, Braveheart, GoldenEye, Clueless, Jumanji, Batman Forever, and Pocahontas.
The top rated songs in 1995 were "You Are Not Alone" by Michael Jackson, "Gangsta's Paradise" by Coolio, "You Oughta Know" by Alanis Morissette, "One Sweet Day" by Boyz II Men, "I Can Love You Like That" by All-4-One, and "Colors of the Wind" by Vanessa L. Williams.
More About The 1995 Penny & Other Old Pennies
In addition to the links I've included above, here are some of our other articles about U.S. pennies to help you learn more about the current 1995 penny value: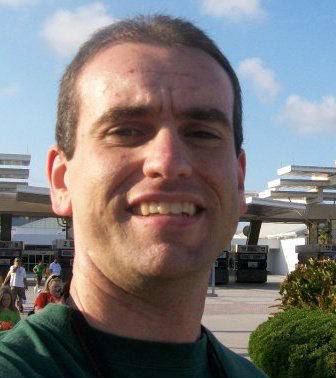 I'm the Coin Editor here at TheFunTimesGuide. My love for coins began when I was 11 years old. I primarily collect and study U.S. coins produced during the 20th century. I'm a member of the American Numismatic Association (ANA) and the Numismatic Literary Guild (NLG) and have won multiple awards from the NLG for my work as a coin journalist. I'm also the editor at the Florida United Numismatists Club (FUN Topics magazine), and author of Images of America: The United States Mint in Philadelphia (a book that explores the colorful history of the Philadelphia Mint). I've contributed hundreds of articles for various coin publications including COINage, The Numismatist, Numismatic News, Coin Dealer Newsletter, Coin Values, and CoinWeek. I've authored nearly 1,000 articles here at The Fun Times Guide to Coins (many of them with over 50K shares), and I welcome your coin questions in the comments below!