This post may contain affiliate links. If you buy thru these links, we may earn a commission at no additional cost to you.
---
Got a 1933 penny and want to know what its current value is? You've come to the right place!
I've been collecting valuable old Lincoln wheat pennies for decades and love sharing my knowledge of coin values.
Whether you've got a 1933 wheat penny with no mintmark from the Philadelphia Mint or a 1933-D penny from the Denver mint, I'm going to tell you all you need to know to determine the value of your coin.
You're going to find answers to these questions:
How much is a 1933 Lincoln cent worth?
What's the most valuable 1933 penny?
Are there any rare 1933 Lincoln cents?
How many 1933 wheat pennies were made?
What types of 1933 penny errors exist?
How Much Is A 1933 Penny Worth?
If you have some well-worn 1933 wheat pennies that you found in pocket change, I'm sure you're curious what they're worth.
Here's a rundown on 1933 penny values:
1933 No Mintmark Penny Value
The 1933 Lincoln cent from the Philadelphia Mint has no mintmark (tiny letter under the date on the obverse — heads side).
A typical 1933 Lincoln wheat cent with moderate to heavy wear is worth between 50 cents and $2.
Examples that have never been used as money and are uncirculated are worth significantly more. Prices begin at around $15 to $20 for uncirculated 1933 Lincoln cents — and they increase in value from there.
What's the most valuable 1933 penny?
In 2012, someone paid $6,325 for a 1933 Lincoln cent that was graded by Professional Coin Grading Service (PCGS) as an MS-67 Red.
1933-D Penny Value
The 1933-D penny was made at the Denver Mint and shows a little D under the date.
Most 1933-D Lincoln cents are pretty well worn, and if you find one like that it's worth $2 to $5 — not too bad for a circulated penny!
Uncirculated specimens are worth significantly more, trading at prices of about $20 and up.
The most ever paid for a 1933-D Lincoln cent? A whopping $12,900 for a PCGS MS-67+ Red!
IMPORTANT: Do You Know The Grade Of Your Penny?
To determine the true value of your 1933 penny, you first need to know what condition (or grade) your coin is in.
Grab a coin magnifier and a copy of the U.S. Coin Grading Standards book. Then, watch this video to see how to grade coins yourself at home:
---
Are 1933 Wheat Pennies Rare?
While most 1933 Lincoln wheat cents aren't exactly rare, they are certainly scarce — scarcer than most other Lincoln cents.
Why? Because 1933 pennies (and other coins from the early 1930s) are hard to find these days.
Chalk it up to the Great Depression, a prolonged period of economic malaise that began in 1929 — the same year as the terrible stock market crash on Wall Street. Because fewer people were spending money, the United States Mint decreased its annual production of coins.
The flow of new pennies was down to a trickle in the early '30s — with 1931 pennies and 1932 pennies seeing low mintage figures. In 1933, the U.S. Mint made only 20,560,000 pennies:
14,360,000 at the Philadelphia Mint
6,200,000 at the Denver Mint
In fact, times were so bad the U.S. Mint didn't even make some denominations at all! There were no nickels, dimes, quarters, or silver dollars minted in 1933 — just a smattering of half dollars and gold coins. In 1933 a mandate called Executive Order 6102 was signed by President Franklin Delano Roosevelt, making it illegal to hoard gold or use gold coins for transactions.
And the Great Depression didn't just affect people in the United States. Folks overseas were hurting in the sputtering economy, too. This also affected coin production in places like Great Britain — which made only a few 1933 pennies.
Did You Know?… The 1933 British penny is extraordinarily rare — one of the most internationally popular rare coins of the 20th century. Most of the 7 known to exist are in private collections. In 2016, one example graded MS-63 Brown by Numismatic Guaranty Corporation (NGC) sold for $193,875!
A List Of 1933 Penny Errors To Look For
There are dozens of different 1933 penny errors and varieties you can collect.
Here are a few of the most popular types:
1933 Pennies With Off-Center Errors
When a coin isn't struck properly on center, part (or sometimes almost all) of the design will go missing. Most of these error coins are only 5% to 10% off-center, though some are off-center by 50% or more. The key with the value for an off-center coin is the visibility of the date — with the most valuable off-center coins showing the entire date.
A 1933 Lincoln cent that isn't dramatically off-center, say less than 10%, is generally worth between $10 and $20.
A 1933 Lincoln cent that is off-center by 50% or more are worth more than $100.
1933 Pennies With Die Breaks
A die break is a type of error in which part of the die — the device that impresses an image onto a blank coin — begins cracking due to aging, extensive wear, or overuse. These die cracks show up as raised lines or squiggles on a coin's surface. Die breaks are valuable errors — especially when they're dramatic or create a unique, sometimes comical type of design element (such as the 1999 Spitting Horse Delaware 50 State Quarter).
A 1933 Lincoln cent with a die crack may be worth $3 to $5 or much more — depending on the size, intensity, and location of the die crack.
1933 Pennies With BIE Errors
One of the most popular types of die crack errors on 1933 pennies is the so-called BIE error. This is caused when a small, vertical die crack appears between the B and E of LIBERTY on the obverse. BIE errors come in all shapes and sizes, but in most cases these cool die cracks show what looks like a big ol' letter I between the B and E, roughly spelling LIBIERTY.
A 1933 Lincoln cent with a BIE error is worth around $5 to $10 apiece.
1933 Doubled Die Pennies
While many coin collectors know about doubled die penny errors, there are unfortunately no major 1933 doubled die cents known at this time. However, that doesn't mean there aren't any at all.
TIP: While not all doubling on a coin is the hub doubling of a doubled die, it's worth holding aside any 1933 Lincoln cents that you find with doubling — so you can take a closer look and see if it's a real doubled die.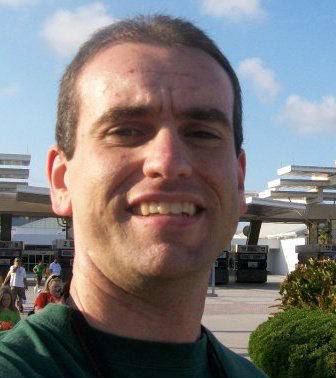 I'm the Coin Editor here at TheFunTimesGuide. My love for coins began when I was 11 years old. I primarily collect and study U.S. coins produced during the 20th century. I'm a member of the American Numismatic Association (ANA) and the Numismatic Literary Guild (NLG) and have won multiple awards from the NLG for my work as a coin journalist. I'm also the editor at the Florida United Numismatists Club (FUN Topics magazine), and author of Images of America: The United States Mint in Philadelphia (a book that explores the colorful history of the Philadelphia Mint). I've contributed hundreds of articles for various coin publications including COINage, The Numismatist, Numismatic News, Coin Dealer Newsletter, Coin Values, and CoinWeek. I've authored nearly 1,000 articles here at The Fun Times Guide to Coins (many of them with over 50K shares), and I welcome your coin questions in the comments below!