This post may contain affiliate links. If you buy thru these links, we may earn a commission at no additional cost to you.
---
The 1910 penny is popular with coin collectors.
There are a few types of 1910 wheat pennies, and all are considerably scarce — especially when they're in excellent condition!
But how do you know if you've got a valuable 1910 Lincoln cent worth several hundred dollars or a more common 1910 wheat cent worth less than a dollar?
Below, you'll find the answers to these questions:
How much is a 1910 Lincoln cent worth?
Are there any 1910 penny errors to look for?
How can you tell if you have a rare 1910 wheat penny?
How many 1910 pennies were made?
What are some fun facts about 1910 pennies?
1910 Penny Value
Found some old pennies in your pocket change?
If you have any 1910 Lincoln cents, you may have just struck it rich!
1910 Lincoln wheat pennies range in value from 25 cents to more than $100 — depending on the condition of the coin and the presence or absence of a mintmark.
Did You Know?… A mintmark is a tiny letter under the date on a coin. The mintmarks signifies the U.S. Mint facility where the coin was struck.
Specifically:
A 1910 penny without a mintmark was made at the Philadelphia Mint.
A 1910-S penny was struck at the San Francisco Mint. (1910-S pennies are much scarcer than 1910 pennies without the mintmark!)
Here are the specifics for 1910 wheat penny values:
A circulated 1910 Lincoln cent from the Philadelphia Mint is worth anywhere from 25 cents in well-worn condition to $20 in uncirculated condition.
A 1910-S penny is worth much more — about $12 in well-worn condition to more than $100 in uncirculated condition.
1910 proof penny, which were made at the Philadelphia Mint for coin collectors and have much sharper design details, squared-off rims, and matte surfaces, are worth about $200 and up.
*The values listed above are for 1910 Lincoln cents that don't have any signs of damage — such as cleanings, holes, bends, heavy nicks, or other types of problems. 
Are There Any 1910 Penny Errors?
Yes, there are! And one of these is a doubled die.
The 1910 doubled die penny is a minor error — mainly exhibited as slight thickness in inscription "E PLURIBUS UNUM" on the reverse (tails side) of the coin.
1910 doubled die pennies don't trade very often and reliable market data is, therefore, difficult to obtain. But similar doubled die wheat pennies trade for between $25 and $100 — or more — depending on condition.
Other 1910 penny errors include:
1910 off-center pennies — Off-center wheat pennies are worth from $5 to $250, with greater value for coins with more missing design but complete date.
1910 pennies with die cracks — Cracks can form on the die (which strikes the design onto a coin) as it ages and wears. These cracks will be transferred onto the coins in the form of raised lines. Any 1910 wheat penny with a die crack is collectible, and some with drastic die cracks or die cracks on certain parts of the design (such as areas near Lincoln's face or between letters) are especially desirable and may be worth $5 to $10 or more.
1910 repunched mintmark pennies — Repunched mintmarks, which are created when the punch containing the mintmark is struck on the coin multiple times in slightly different positions, are neat, highly collectible varieties. They range in value from about $5 to $25 or more, depending on the magnitude of spread between mintmark stamps and also the condition of the coin.
---
1910 Wheat Penny Facts
If you like collecting old wheat pennies, then you'll appreciate some of these cool facts about the 1910 Lincoln cent:
Sculptor Victor David Brenner designed the Lincoln penny in 1909. His initials VDB appear on the reverse of some 1909 pennies but were removed due to outcry by some that the initials were too large. His VDB initials were restored in 1918 to just below Lincoln's shoulder on the obverse (heads side).
There were 152,848,623 pennies made in 1910. These include the 146,801,218 business-strike 1910 pennies struck at the Philadelphia Mint for circulation, 6,045,000 1910-S Lincoln cents from San Francisco, and 2,405 examples of the 1910 proof penny.
The wheat stalks on the early Lincoln cents symbolize national prosperity. They were used on the coin through 1958 — after which, Lincoln wheat pennies were replaced by Lincoln Memorial cents in 1959.
What Else Happened When Your 1910 Wheat Penny Was Made?
Here are a few of the things that were making headlines when 1910 pennies were rolling off the presses:
President William H. Taft served as commander-in-chief of the United States, which in 1910 recorded 92,407,000 Americans (less than 1/3 of the US population in the year 2000).
The Boy Scouts of America was founded.
Immigration hit record-high numbers — with millions coming to America from Europe, Asia, and elsewhere.
Halley's Comet, which crosses within sight of Earth once every 75 years, made its Earth-bound voyage again in 1910 and was photographed for the first time.
Inventor Thomas Edison created the kinetoscope, which made so-called talkies (movies with integrated audio) a possibility.
More Info About Old Pennies
In addition to the links I've included above, here are some of our other articles about valuable old pennies: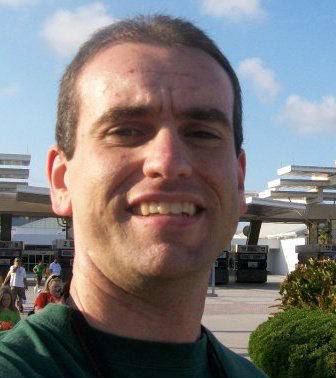 I'm the Coin Editor here at TheFunTimesGuide. My love for coins began when I was 11 years old. I primarily collect and study U.S. coins produced during the 20th century. I'm a member of the American Numismatic Association (ANA) and the Numismatic Literary Guild (NLG) and have won multiple awards from the NLG for my work as a coin journalist. I'm also the editor at the Florida United Numismatists Club (FUN Topics magazine), and author of Images of America: The United States Mint in Philadelphia (a book that explores the colorful history of the Philadelphia Mint). I've contributed hundreds of articles for various coin publications including COINage, The Numismatist, Numismatic News, Coin Dealer Newsletter, Coin Values, and CoinWeek. I've authored nearly 1,000 articles here at The Fun Times Guide to Coins (many of them with over 50K shares), and I welcome your coin questions in the comments below!