In 2010, America the Beautiful quarters made their debut.
After much anticipation in the numismatic community, 5-ounce silver versions of the America the Beautiful quarters have finally been released.
Here's the inside scoop on these large, silver America the Beautiful quarters and how you can get one (or more!)
Gigantic Silver America The Beautiful Quarters
Can you imagine a United States quarter measuring 3 inches wide?
That's what you have with these new silver bullion quarters.
Packing 5 ounces of silver, measuring over 3 times wider than a regular quarter, and weighing in at around 20 times heavier than your typical 25-cent piece, these new silver America the Beautiful quarters are historically large by United States minting standards.
The Design
The designs on these new large silver quarters are exactly the same as you'll find on any of the regular America the Beautiful quarters.
Of course the designs are larger, but are otherwise relatively proportionate.
Unlike regular quarters, however, these bullion versions of the America the Beautiful quarters feature edge lettering.
The edge lettering on these bullion coins feature the words .999 FINE SILVER and 5.0 OUNCES.
Why'd They Take So Long To Make?
You might recall that there was much speculation that these new silver coins were to be released earlier in 2010.
The U.S. Mint cited difficulty in obtaining the large silver blanks needed for these coins.
With thousands of coin collectors eagerly awaiting the arrival of these new coins, the numismatic community waited for any and every possible word about when these new coins would finally hit the market.
Finally, in December 2010, authorized purchasers were able to start buying the 2010 America the Beautiful bullion coins.
April 2011 is the expected release period for the first of the 2011 America the Beautiful silver bullion coins.
How To Buy Silver America The Beautiful Bullion Coins
So, you're probably wondering how to get your hands on one of these new, ginormous silver America the Beautiful quarters.
Like purchasing uncirculated examples of American Eagle coins, you currently can't buy the new silver America the Beautiful coins directly from the United States Mint.
Instead, you'll need to check with your local coin dealer or with online coin dealers and silver investment firms to buy these new coins. Don't forget eBay! Many coin dealers and coin collectors who've purchased these coins are turning around and selling them on the ever-popular auction website.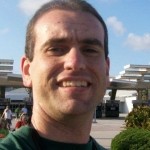 Author:
Joshua McMorrow-Hernandez
I'm a roller coaster junkie, a weather enthusiast, a frequent traveler, and a numismatist. My love for coins began when I was 11 years old. I primarily collect and study U.S. coins produced during the 20th century. I'm a member of the American Numismatic Association (ANA) and the Numismatic Literary Guild (NLG). I've also been studying meteorology and watching weather patterns for years. I enjoy sharing little-known facts and fun stuff about coins, weather, travel, health, food, and living green... on a budget.