This post may contain affiliate links. If you buy thru these links, we may earn a commission at no additional cost to you.
---
Ever wonder how a new coin design is chosen?
In some cases, coin design contests are how the U.S. government decides what goes on our nation's coins.
That's how the 3 designs on the 1776-1976 Bicentennial quarter, half dollar, and dollar were chosen!
In fact, there are many other U.S. coins that were decided from coin design contests.
These include:
Many other coin designs have also been chosen as the result of competitions.
Even the coins that were to replace the Liberty Seated dime, quarter, and half dollar in 1892 were originally slated to be chosen in a coin design contest. However, invited artists refused to participate in the contest because a cash award was available for only the winner.
So, the U.S. Mint assigned in-house chief engraver Charles E. Barber to design the coins, and thus the Barber dime, quarter, and half dollar were born in 1892.
What Goes Into Designing A Coin?
Coin design involves so much more than just doodling a drawing on a piece of paper and engraving it onto a coin die (the device that stamps images on blank coins).
And designs aren't chosen willy-nilly, either. Without a special act of Congress, a U.S. coin must bear the same design for at least 25 years.
The 50 States Quarters, America the Beautiful Quarters, and Presidential $1 coins all have special laws made for them that allow their designs to be changed more frequently.
But generally, coin design matters aren't simply whims that can be changed whenever the powers that be feel like it.
For example, when President John F. Kennedy was assassinated in 1963, public outcry led a push to redesign the half dollar, which had carried an image of Ben Franklin only since 1948 — just 16 calendar years earlier and still a decade before the coin design could be changed without an act of Congress.
The bill that authorized the Kennedy half dollar passed on December 30, 1963 — barely more than 4 weeks after the fallen president's assassination.
Once design changes have been authorized, it can take weeks, even months, to recreate a drawing on paper (or, nowadays, the computer) onto a finished die.
Plaster rounds called galvanos are made to enlarge the design and determine what the coin will look like, how deep details will be made, how tall relief will be, and other matters.
Refinements must be made to the coin design, and these changes can sometimes require a lot of time, and a lot of revisions.
How the U.S. Mint's designers digitally sculpt coins
Who Designs Coins?
Not all coin designers have spent many years designing coins, but for the most part they have spent their entire careers as artists.
In some instances, designing a coin was one of the very first major achievements an artist has had. Take for example, Dennis R. Williams. He was a 22-year-old art student when his reverse design for the 1776-1976 Bicentennial dollar won.
He became the youngest person to ever design a United States coin!
Here's a list of other prominent U.S. coin designers:
How You Can Design A Coin
So, you want to design coins?
If you're interested in designing custom coins just for the fun of it, you can try several great apps and programs, including:
If you like creating your own coin designs, you're probably naturally curious about what it would take to get one of your designs on an actual, circulating U.S. coin.
Start here:
Good luck! Maybe I'll be providing tips on how to collect your coin someday!
More Info On Coin Design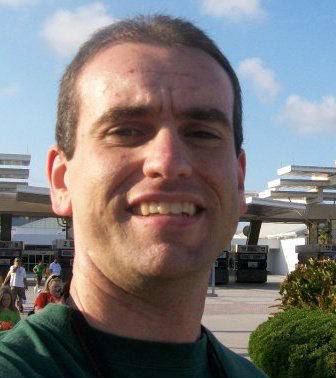 I'm the Coin Editor here at TheFunTimesGuide. My love for coins began when I was 11 years old. I primarily collect and study U.S. coins produced during the 20th century. I'm a member of the American Numismatic Association (ANA) and the Numismatic Literary Guild (NLG) and have won multiple awards from the NLG for my work as a coin journalist. I'm also the editor at the Florida United Numismatists Club (FUN Topics magazine), and author of Images of America: The United States Mint in Philadelphia (a book that explores the colorful history of the Philadelphia Mint). I've contributed hundreds of articles for various coin publications including COINage, The Numismatist, Numismatic News, Coin Dealer Newsletter, Coin Values, and CoinWeek. I've authored nearly 1,000 articles here at The Fun Times Guide to Coins (many of them with over 50K shares), and I welcome your coin questions in the comments below!