This post may contain affiliate links. If you buy thru these links, we may earn a commission at no additional cost to you.
---
Loved by many coin collectors for decades, Franklin half dollars were produced by the U.S. Mint from 1948 to 1963.
When it comes to collecting coins, one of the easiest and least-expensive obsolete coin series to complete is a set of Franklin half dollars — that's because there are just 35 coins in the entire series. (This includes all date-and-mintmark combinations.)
A Franklin half dollar collection can be completed for very little or quite a lot — depending on the quality of the coins.
Many Franklin half dollars have mintages of less than 10 million. Yet, in lower circulated grades, nearly the entire series can be had for a slight markup over bullion value.
Scarce Franklin Half Dollar Values
A few Franklin half dollars are considered to be "scarce" — at least as compared to other Franklin half dates in the series.
Here's what these scarce Franklin halves are and how much they're worth:
1948 3,006,814 struck ($20 to $35 in typical uncirculated)
1948-D 4,028,600 struck ($20 to $25 in typical uncirculated)
1949-S 3,744,000 struck ($60 to $75 in typical uncirculated)
1953 2,796,920 struck ($25 to $40 in typical uncirculated)
1955 2,876,381 struck ($25 to $40 in typical uncirculated)
In terms of mintage, those are the 5 scarcest Franklin half dollars.
But the prices for those scarcer coins are not that high — even in uncirculated grades.
Interestingly, some of the more "common" Franklin halves are more expensive than the scarce dates listed.
In fact, many Franklin half dollars are considered downright scarce in uncirculated grades. Many coin collectors saved some of the lower-mintage coins when they were first released. More common coins were not spared from circulation.
Decades later, the result is that some modern-era coins with low mintages actually cost less to obtain in uncirculated grades than some coins with higher mintages.
Other Franklin Half Dollar Values
As of this writing, less than $300 can complete a collection of lower circulated grade Franklin half dollars.
But you could spend between $1,000 to $1,200 for a collection of typical uncirculated Franklin half dollars.
Prices go far higher than that if each Franklin half dollar in the collection is a high-grade uncirculated specimen with few abrasions, detractions, or other imperfections.
The Franklin half dollar series was struck for a short 16 years — because the assassination of President John F. Kennedy on November 22, 1963 set in motion rapid approval of a coin honoring the slain leader. Kennedy half dollars were first struck in 1964.
Did You Know?…
John R. Sinnock designed the Franklin half dollar, but Gilroy Roberts is responsible for placing the small eagle just to the right of the Liberty Bell on the reverse. U.S. coinage law requires an eagle be depicted on all silver coins larger than the dime.
Books About Franklin Half Dollars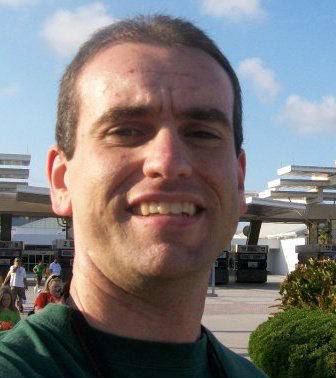 I'm the Coin Editor here at TheFunTimesGuide. My love for coins began when I was 11 years old. I primarily collect and study U.S. coins produced during the 20th century. I'm a member of the American Numismatic Association (ANA) and the Numismatic Literary Guild (NLG) and have won multiple awards from the NLG for my work as a coin journalist. I'm also the editor at the Florida United Numismatists Club (FUN Topics magazine), and author of Images of America: The United States Mint in Philadelphia (a book that explores the colorful history of the Philadelphia Mint). I've contributed hundreds of articles for various coin publications including COINage, The Numismatist, Numismatic News, Coin Dealer Newsletter, Coin Values, and CoinWeek. I've authored nearly 1,000 articles here at The Fun Times Guide to Coins (many of them with over 50K shares), and I welcome your coin questions in the comments below!