Have you ever heard of a "Hobo nickel"? Hobo nickels belong to a coin-collecting realm all their own.
Would you believe that a Hobo nickel actually is a Buffalo nickel that has been hand-carved originally by hobos (now usually called "homeless" people), for goods and service like meals, a place to rest their head overnight, and other provisions?
The value of Hobo nickels can range from $10 to $9,020.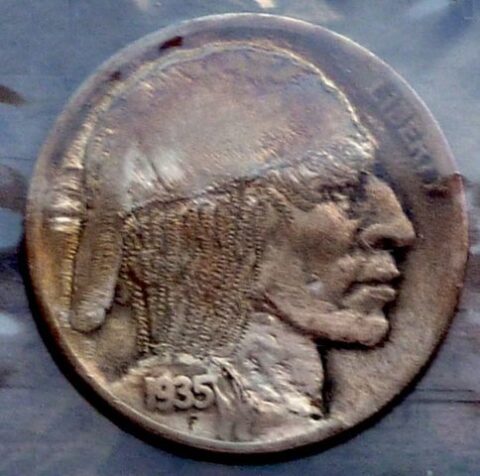 Here's everything you could possibly want to know about Hobo nickels…
Hobo Nickels Originally Buffalo Nickels
Buffalo nickels were minted during the years 1913 through 1938.
According to The Professional Coin Grading Service (PCGS), Hobo nickels were first created during the 1920s or 1930s, but they have little idea as to why it was Buffalo nickels on which hobos chose to engrave their artwork.
The low face value of the coin is given as a potential reason.
Hobo nickels are well noted for their masterful art. Think how long it must have taken for those folks to scrape away enough metal from a Buffalo nickel to create whole new images.
The Hobo nickel images include:
caricatures
portraits of actual people they know (even themselves, sometimes)
fictional characters, and other types of designs
It seems a good majority of Hobo nickels incorporate an engraving on the obverse side, on which the Indian head is found.
However, many hobos used the bison on the reverse as the canvas for their creations.
Hobo Nickel Society
The Original Hobo Nickel Society (OHNS), the leading organization in this field of coin collecting, offers many more answers — especially when it comes to collecting these unique pieces of art.
The OHNS states that Hobo nickel collecting took off during the 1980s and has sparked an interest in some contemporaries to carve images into Buffalo nickels today. Thus, emulating the craft that hobos took on several decades ago.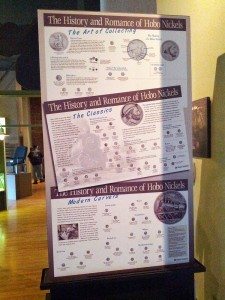 Value Of Hobo Nickels
According to the OHNS, the most expensive Hobo nickel was sold for $9,020, though most do not cost anywhere near this amount. I have personally seen advertisements for some in the $10 to $30 range.
The OHNS states that some of the Hobo nickels seen today are actually machine crafted and quite modern. They say it is often hard to tell which were hand crafted 70 years ago from those manufactured today by machine, but they can authenticate Hobo nickels.
More About Hobo Nickels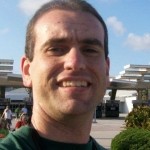 I'm a roller coaster junkie, a weather enthusiast, a frequent traveler, and a numismatist. My love for coins began when I was 11 years old. I primarily collect and study U.S. coins produced during the 20th century. I'm a member of the American Numismatic Association (ANA) and the Numismatic Literary Guild (NLG). I've also been studying meteorology and watching weather patterns for years. I enjoy sharing little-known facts and fun stuff about coins, weather, travel, health, food, and living green… on a budget.
...