---
This post may contain affiliate links. If you purchase through these links, we may earn a small commission at no additional cost to yourself.
---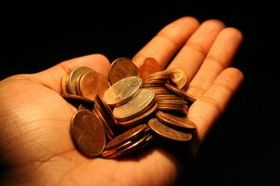 Coin collecting is often dubbed 'the hobby of kings,' and it is not hard to see why — you can spend a fortune enjoying this pastime.
But coin collecting need not be restricted to the wealthy.
In fact, it is not difficult at all to enjoy coin collecting on a tight budget if you consider some of the ideas presented below.
Following are 5 ways to collect coins on a budget…
#1 – Collect Coins From Circulation
As simple as this may sound, you would be surprised how many people don't look at the coins received as change.
In fact, there are many exciting discoveries to be made from the coins found in circulation:
These are among the possible treasures you may lay claim to if you keep a keen eye on your change.
#2 – Collect Foreign Coins
While this article is dedicated to U.S. coins, I would be remiss if I did not make a quick mention about foreign coins.
Foreign coins offer many kinds of exciting designs and expose the collector to diverse lands and cultures.
Most important to the collector on a budget, foreign coins offer a type of coin collecting venue that usually costs a fraction of the price when compared to a 'typical' collection of United States coins.
Though you will need to shop for foreign coins at a coin dealer to get your hands on many (unless you are a world traveler), foreign coins can afford you the chance to assemble an eye-catching collection while on a tight budget.
#3 – Look For Good Deals
A lot of coin dealers are trying to get rid of coins they just can't move out their door. These types of coins include:
Culls (coins either very, very worn or otherwise damaged in some way)
Foreign coins (refer to idea #2 above)
Broken-up mint sets (government-packaged uncirculated coins)
Single proof coins, spotty, or discolored high-grade coins
'No-problem' but very common modern coins
Some coin dealers also offer a break in the price if you buy coins in lots. Check out coin dealer ads for these types of offers — there are many, and often quite fruitful opportunities for the  coin collector on a tight budget.
#4 – Buy Used Coin Supplies
What do you do if you can't afford the newest Lexus, Mercedes Benz, or Kia car?
You buy used, right?
Well, why not consider some "pre-owned" coin supplies if you are short on money?
Many coin dealers sell lightly used coin supplies at a drastic discount over the cost of new products. Coin folders, coin albums, coin tubes, and vinyl pocket pages are all among the types of used coin supplies that some coin dealers sell.
#5 – Go Coin Collecting On eBay… Carefully
Auction websites may be a good way to go coin collecting on the cheap, but you must use persistence and basic buyer awareness when doing this. eBay has afforded me a couple of really good deals over the time I have used the popular auction site.
One problem is that some coins will seem to be going for a low bid price until you place a bid, only to find out that someone else placed a higher bid automatically. People can pre-set automatic bids, in an attempt to be the highest bidder — up to a certain amount.
I like to look for coin auctions that are ending in only a few minutes and currently have no bid. These often result in more successful, lower-priced winning bids for the coin collector.
Before you purchase an item on eBay, check the seller's feedback and return policies. Do not buy from anybody whose feedback history or selling terms make you uncomfortable.
More Budget Coin Collecting Tips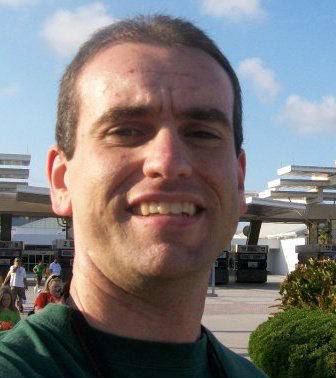 I'm the Coin Editor here at TheFunTimesGuide. My love for coins began when I was 11 years old. I primarily collect and study U.S. coins produced during the 20th century. I'm a member of the American Numismatic Association (ANA) and the Numismatic Literary Guild (NLG) and have won multiple awards from the NLG for my work as a coin journalist. I'm also the editor at the Florida United Numismatists Club (FUN Topics magazine), and author of Images of America: The United States Mint in Philadelphia (a book that explores the colorful history of the Philadelphia Mint). I've contributed hundreds of articles for various coin publications including COINage, The Numismatist, Numismatic News, Coin Dealer Newsletter, Coin Values, and CoinWeek. I've authored nearly 1,000 articles here at The Fun Times Guide to Coins (many of them with over 50K shares), and I welcome your coin questions in the comments below!