This post may contain affiliate links. If you buy thru these links, we may earn a commission at no additional cost to you.
---
Appraising coins can be a serious undertaking.
After all, if you've got a lot of valuable coins, you need to have some pretty accurate info on how much they're worth.
Unless you've got a small coin collection and you really know what you have, then getting your coins appraised can be a bit of work.
Here are 5 tips that will go a long way in making the coin appraising process go more smoothly for you…
#1 – Know What Coins You Have
While this may sound simple enough to many coin collectors, knowing something about the coins in your hand can leave some novice coin collectors and most non-coin collectors clueless.
In fact, many people not involved in coin collecting probably wouldn't know a rare coin if they were holding one!
Buying a standard coin price guide like the Guide Book of United States Coins (also popularly called the 'Red Book') can give you some idea as to what coins are rare and how much they're worth.
#2 – Separate The Good Coins From The Not-So-Good Ones
When I mention 'good,' I'm not necessarily referring to grade — I'm talking about coins that have nice eye appeal and those that are problem free.
You can pretty much expect any coin that has a hole, is bent, or is cleaned to not receive as high a value as similar ones without the problems. So, before getting a coin appraised, it's going to save you a bit of time if you can separate into at least 2 groups the high quality coins from those that are damaged.
You'll still want to get all of your coins appraised, but it will be a much smoother process for you if you have the nicer coins separated from the less-desirable ones.
If you're selling, it can be difficult to sell common, damaged coins individually. You might be able to liquidate them more quickly as a "lot", however.
#3 – Authenticate Your Rare Coins
If you have any rare coins, your next important move will be to get those rare coins authenticated, graded, and slabbed.
While forgeries and counterfeit coins have always been a concern, they have become even more of a threat as of late. Between a number of highly convincing cast counterfeits and Chinese-made counterfeits entering the market, knowing which coins and avoiding fake ones is more of a concern than ever before.
Many knowledgeable coin dealers can tell a fake coin from an authentic one pretty easily. However, some of the best counterfeit coins still deceive the eyes of even advanced coin collectors, coin dealers, and numismatists. This makes many coin dealers and other weary about buying rare coins that haven't been professionally authenticated.
What to do? Get your coin slabbed by a 3rd-party coin grading company. They will authenticate your coin, grade it, then place it into a piece of plastic referred to as a slab — for a fee.
The high degree of assurance had with getting a coin authenticated by a major 3rd-party coin grading company is backed up by the cumulative decades of experience held by the staff of these major firms.
#4 – Choose The Right Coin Dealer
When it comes time to get your coins appraised, you're going to want to go to a coin dealer that does a good job of appraising coins.
Many coin dealers know what they're doing, but fewer possess the years and years of coin buying experience that goes behind making a really good coin appraisal.
Do some research and look for a coin dealer who has been in the business for a long time.
If you live in or near a big city, finding a professional coin dealer that has been in the coin business for a long time may not be too hard. Still, choose the best of the best. Call around or do some web surfing to get the details of the coin dealer(s) you plan on working with for your coin appraisal.
If you're living in a small town, finding any coin dealer can be tough enough. Finding one that's well skilled may be difficult.
There are many major online coin dealers who are quite reputable and will do coin appraisals and buy coins through the mail. The key here (as you'd expect) is to find an online or mail-based coin dealer that does the job well and is honest.
No matter what coin dealer you settle on working with, double check with the Better Business Bureau to find out if the coin dealer has had any complaints (and the nature of those complaints).
You'll also want to consider doing business with coin dealers associated with respected coin organizations, like the Professional Numismatists Guild, the American Numismatic Association, and the Professional Coin Grading Service.
#5 – Turn Your Coin Appraisal Into A Coin Sale
While many people seek a coin appraisal for insurance purposes, the bulk of those getting their coins appraised do so to find out how much they can sell their coins for.
If you're getting your coins appraised because you want to sell them, you may want to take the extra steps (and pay any extra fees) to get a second opinion on value — especially if the first appraisal resulted in an appraised amount figuring into the high hundreds or thousands of dollars.
You may wind up getting a second figure that brings a higher value.
Many coin dealers willing to give appraisals are also likely to offer to buy those coins from you.
One key thing to remember when getting an appraisal: there's the replacement value of coins and there's the bid value of coins:
Replacement value is what it would cost you to literally replace a said coin if damaged or lost due to natural disasters or burglary.
Bid value is how much you'll be offered by a coin dealer to buy a coin — bid value is virtually always lower (by 20% or more) than replacement value.
If you're interested in selling your coins, you'll want to call the coin dealer before going to the store to see if they buy coins. There's really not much of a point in going to one place for an appraisal and another place to sell coins unless you want a party not involved with the coin sale to estimate the value of your coins.
Numismatic Value vs. Bullion Value Of A Coin
Every coin has 2 different values:
Bullion value – the value of the metal composition inside the coin itself
Numismatic value – the nostalgic value of coin, based on how popular it is as a collectible
Generally speaking, whenever a coin is appraised those 2 values are combined to form the 'appraised value' of the coin.
The bottom line is all silver, gold, and platinum coins are worth their bullion value (an amount based on the current price of the metal) plus their numismatic value (an amount based on the collectibility of the coin — independent of its metal value).
The Difference Between Bullion & Numismatics: Bullion is essentially raw gold or silver in a coin or bar form. These items are valued at the spot price, plus a small premium for production at the mint and, most likely, a dealer markup. Numismatics, on the other hand, are collectible coins. Since the collectible value has more to do with nostalgia than the value of the gold itself, it's highly subjective and much harder to evaluate the market value.

– MyGoldAdvisor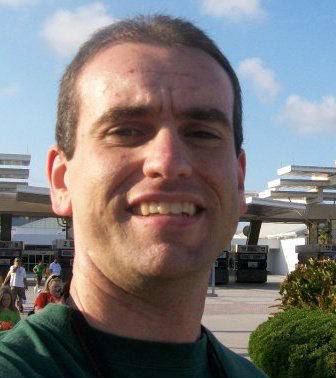 I'm the Coin Editor here at TheFunTimesGuide. My love for coins began when I was 11 years old. I primarily collect and study U.S. coins produced during the 20th century. I'm a member of the American Numismatic Association (ANA) and the Numismatic Literary Guild (NLG) and have won multiple awards from the NLG for my work as a coin journalist. I'm also the editor at the Florida United Numismatists Club (FUN Topics magazine), and author of Images of America: The United States Mint in Philadelphia (a book that explores the colorful history of the Philadelphia Mint). I've contributed hundreds of articles for various coin publications including COINage, The Numismatist, Numismatic News, Coin Dealer Newsletter, Coin Values, and CoinWeek. I've authored nearly 1,000 articles here at The Fun Times Guide to Coins (many of them with over 50K shares), and I welcome your coin questions in the comments below!