This post may contain affiliate links. If you buy thru these links, we may earn a commission at no additional cost to you.
---
Curious about how to submit your coins to Professional Coin Grading Service, a third-party coin grader popularly known by its acronym PCGS?
You're not alone!
We received this question from a reader:
"Who and where do you guys and gals get your coins graded? I tried to figure how to on Professional Coin Grading Service and I couldn't make heads or tails on how to do that."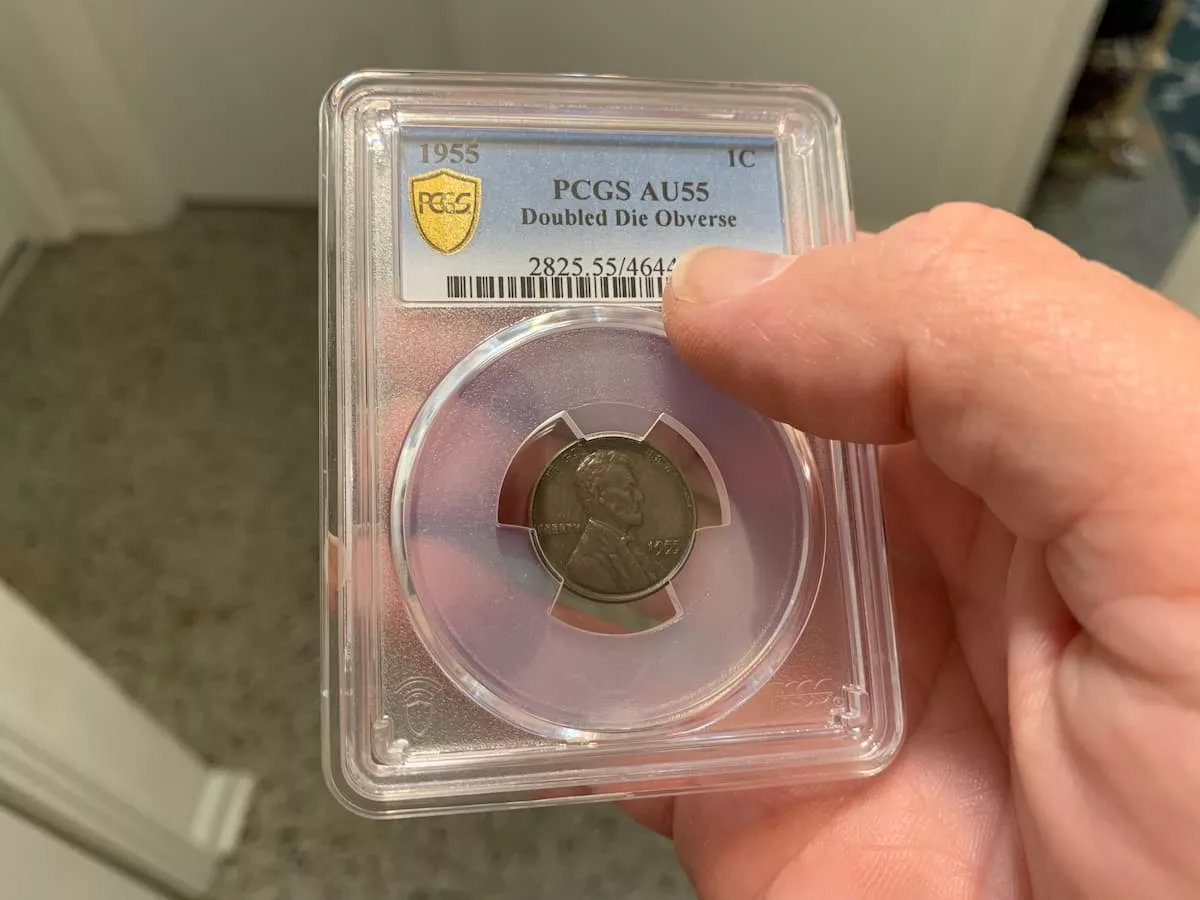 I've decided to demonstrate this process by submitting one of my own coins, a 1955 doubled die Lincoln penny, to PCGS for grading.
What You Need To Know About Coin Grading Services
Why should you consider getting your coins graded by a third-party coin grader?
Here are some of the benefits of getting a coin slabbed:
An independent firm not associated with buying or selling coins is determining the authenticity of the coin. So, when it is encapsulated by the firm, they are putting their guarantee behind it that it is genuine.
A coin grading service will determine the grade of the coin based on the presence or lack of surface wear.
Grading services will (for an additional fee) also attribute any varieties or errors, as well as other anomalies on the coin that could add value or interest to the coin.
A coin that has been graded and encapsulated by a reputable coin grading service will usually trade for more and garner more interest from buyers than that same coin if it were "raw," or unholdered.
NOTE: The holder itself doesn't necessarily add value to a coin (the coin is worth what it's worth). However, a grading service may help ensure that a coin sells closer to its value because people who trust the grading service will have more confidence in buying a coin encapsulated by that firm.
Is Getting A Coin Graded The Same As Getting A Coin Certified?
In the traditional sense, grading a coin is NOT the same thing as getting a coin certified.
Essentially, anyone can grade a coin… in the most basic sense.
However, since the introduction of third-party coin grading during the late 20th century, the phrase "get a coin graded" typically means submitting it to a third-party coin grader — who will professionally authenticate, grade, and encapsulate the coin.
This leads us to another point… getting a coin certified.
Many people take this to mean getting a coin authenticated, evaluated, and encapsulated by a third-party grader. So yes, in the most general sense, grading and certification of coins are the same thing.
Technically, however, "certification" does not necessarily mean that the coin is going to receive a grade. Nor does it mean the coin will be sealed into a holder.
In some cases, a third-party grader will not grade a coin — because it has been cleaned, altered, or otherwise does not qualify for a grade. In other cases, the coin will receive a grade, but will not be sealed in that company's holder for one reason or another (usually by special request of the customer).
Before Submitting A Coin To PCGS…
If you want to submit a coin to PCGS, you must do ONE of the following:
MONEY-SAVING TIP: While many collectors decide to submit their coins to PCGS through a PCGS Authorized Dealer, it may be more cost-effective to become a PCGS Collectors Club member if your plan is to submit a lot of coins over the course of time. Depending on the membership tier you choose, you can receive vouchers for free or reduced-cost submissions — saving you a lot of money over the long haul.
How To Send Coins To PCGS For Grading
If you submit a coin to PCGS yourself, and not through an Authorized PCGS Dealer, here's what you'll need to do:
Visit the PCGS Online Submission Center.
Fill out a PCGS Submission form, following the step-by-step PCGS coin submission process.
Make sure your coin(s) is / are properly packed and then send it to PCGS via registered, insured mail sent through the United States Postal Service or FedEx Ground Shipments.
How Much Does PCGS Charge To Grade A Coin?
This is very hard to answer because there are so many different factors about the coin(s) being submitted that affect the cost — such as:
The type of coin grading service you want
The type of coin you are submitting
The value of your coin
How quickly you need the coin returned to you
Generally speaking though, I'd say the cost ranges from about $25 to $65 per coin — with some services costing a little more and some costing a little less.
To find out what it will cost to have your coins graded by PCGS, you will need to consult the PCGS fees and services webpage with a specific coin in mind.
How Long Does It Take PCGS To Grade A Coin?
The length of time it takes for PCGS to process your order depends on a multitude of variables, including:
The type of PCGS service you select
How many coins you submit
Where the coins are from
Whether they require special variety / error attribution or other special handling
The result the coins receive
A few unforseen things that could affect how quickly you will get your coins back include:
Shipping carrier issues
Spikes in customer demand
Supply-chain challenges
In my case, it took about two months for me to ship my coin to PCGS, have it graded and holdered, and then sent back to me.
My Best Tips For Submitting Coins To PCGS
Want to know how to ship coins to PCGS like a pro?
Here are some things you can do to make your PCGS coin submission go smoothly:
Submit your coins in Mylar flips — Do not send them in stapled cardboard 2×2 holders, vinyl flips that contain PVC (which can damage your coins and others that it comes in contact with), or coin tubes.
Don't overdo the tape! — While you should secure your coins using a sheet of bubble wrap or Styrofoam to protect them during shipment, don't go overboard. Don't use too much tape or other packing materials.
Keep things organized — Place a small white sticker on the outside of each Mylar flip containing each coin (remember, just one coin per flip!) numbered with the line number on the order form corresponding to that coin. If you've got multiple coins in the order, place them in the same sequence as listed on the submission form.
Don't forget the submission form and payment! — Include the submission form / PCGS vouchers, and payment in the shipping carton, but do NOT tape them to the outside of the package under the packing tape.
Pack everything securely — Seal your package well and make sure there is no way your coins could slip through any of the packing materials. Remember, if you're sending your order via Registered Mail, then use paper tape.
IMPORTANT:
When it comes to sending coins, I've been telling people this forever: Do NOT write the words "coin," "coins," "money," "numismatics," "valuable," or anything else that can clue other people into what might be inside the package. This advice applies no matter who or where you're sending your coins.
In the case of mailing coins to PCGS, do NOT write Professional Coin Grading Service on the outside of the package. Instead, use the acronym "PCGS."
If you have any questions about your PCGS submission, be sure to contact PCGS Customer Service directly.
These 2 videos walk you through the steps to send your coins to PCGS:
---
---
Helpful Tips For Grading, Buying & Selling Coins
How To Find Someone To Grade Your Coins
Coin Collecting Apps That Help You Determine Grade, Rarity & Value
5 Mistakes People Make When Buying Rare & Valuable Coins
Where To Sell Coins Online Or In Person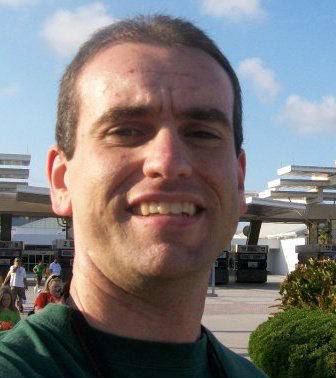 I'm the Coin Editor here at TheFunTimesGuide. My love for coins began when I was 11 years old. I primarily collect and study U.S. coins produced during the 20th century. I'm a member of the American Numismatic Association (ANA) and the Numismatic Literary Guild (NLG) and have won multiple awards from the NLG for my work as a coin journalist. I'm also the editor at the Florida United Numismatists Club (FUN Topics magazine), and author of Images of America: The United States Mint in Philadelphia (a book that explores the colorful history of the Philadelphia Mint). I've contributed hundreds of articles for various coin publications including COINage, The Numismatist, Numismatic News, Coin Dealer Newsletter, Coin Values, and CoinWeek. I've authored nearly 1,000 articles here at The Fun Times Guide to Coins (many of them with over 50K shares), and I welcome your coin questions in the comments below!