This post may contain affiliate links. If you buy thru these links, we may earn a commission at no additional cost to you.
---
Looking for a place to post your coins for sale online?
If you want to sell coins online, you're in luck — because now more than ever, there are many excellent ways to list your coins online.
---
With a few good close-up photographs of your coins and a couple clicks, you'll be advertising your coins for sale in front of potentially thousands of online shoppers!
Here's how and where to sell coins online or in person…
How To Take Pictures Of Coins For Sale
When listing your coins for sale online, clear (non-blurry) photos are important!
Think about how aggravating it is when you see a listing for a home for sale or a car for sale online and all you can see is 1 or 2 blurry photos. Chances are, you won't even consider calling that seller for more info — especially not if there are other online ads with much clearer photos.
Well, the same applies to coins. The clearer your photos, the better!
---
Here are some helpful tips for taking coin photos:
At the very least, you should take 1 good photo of the obverse (heads side) and 1 good photo of the reverse (tails side) of the coin you're selling.
If the coin has any varieties — such as it's a doubled die, has a repunched mintmark, or some other interesting oddity or error — then you also need to take close-up pics of the features that make this coin unique.
Is the coin damaged? Yes, you need to take close-up photos of that, too! You risk getting into some legal hot water if you sell a coin that is damaged but don't represent it as such in your offer. You should include at least 1 or 2 close-up photos of any damaged areas on the coin.
A photo of the edge of the coin can help you sell your coins more quickly. Try using the "portrait" or "macro" setting on your camera and a tripod (or have a steady hand) to capture the edge and rim of the coin.
Here are even more tips to help you take great pictures of coins!
How To Describe Your Coins For Sale
Sometimes, it's better not to try assigning a grade to your raw (unslabbed/uncertified) coin.
Instead, just take some really good photos of the coin you want to sell and then list your coin with the phrase "Please see photos to ascertain grade" — or something like that. Basically, you're telling potential buyers that you're willing to let them decide the grade and make an offer accordingly.
By the way, you're not necessarily losing out on a higher bid by letting a potential buyer decide the grade — because you might call the coin an AU-50, while someone else might see it as an XF-40.
These are the abbreviations used for coin grades.
Of course, you have the option as the seller to put a firm, non-negotiable price on your coin, and you're certainly free to declare a grade the coin if you want to, as well.
If you're going to give the coin a grade, then use this coin grading guide and be conservative. If people think you're overgrading your coins, they might also think you're overpricing your coins – and not make an offer at all.
Other Tips For Selling Coins
Want to increase your chances of selling your coins? 
Offer a return period of at least 5 days! If you're offering a return policy (most successful coin sellers do), just be sure to stipulate that the coin must be returned in its original, unopened, untampered holder.
If you don't want to honor returns, then you should at least guarantee the coin authentic — and be willing to back that claim up in the case that the coin is (unbeknownst to you) counterfeit.
Something many coin sellers do is simply sell the coin as-is, no returns. This may result in fewer people making an offer to buy your coin, and the one who buys it may pay much less than you would get if you offered a guarantee on authenticity and/or at least a minimal return policy.
Where To Sell Coins
There are a few different places to sell coins:
Another good idea is to find a coin dealer in your local area. Or, check this list of Authorized U.S. Coin Dealers.
---
How To Sell Coins Online For Free
If none of the above options meets your needs, you can also advertise your coins for sale right here at The Fun Times Guide to Coins …it's fast, easy, and FREE!
Simply post the details of each coin separately in the Comments below.
The only requirement is you must include your email address in the body of your actual Comment (not just in the "email" box… but, also in your message to readers). That way, people who are interested in buying your coin — or asking you questions about your coin — will have a way to contact you.
That's it!
Ready? Set… Post your coins for sale below. Good luck.
READ NEXT: The Best Time To Sell Coins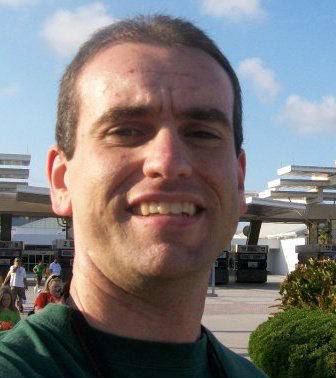 I'm the Coin Editor here at TheFunTimesGuide. My love for coins began when I was 11 years old. I primarily collect and study U.S. coins produced during the 20th century. I'm a member of the American Numismatic Association (ANA) and the Numismatic Literary Guild (NLG) and have won multiple awards from the NLG for my work as a coin journalist. I'm also the editor at the Florida United Numismatists Club (FUN Topics magazine), and author of Images of America: The United States Mint in Philadelphia (a book that explores the colorful history of the Philadelphia Mint). I've contributed hundreds of articles for various coin publications including COINage, The Numismatist, Numismatic News, Coin Dealer Newsletter, Coin Values, and CoinWeek. I've authored nearly 1,000 articles here at The Fun Times Guide to Coins (many of them with over 50K shares), and I welcome your coin questions in the comments below!