Selling coins is not a science. Or is it?
What do you think… is there a best time to sell your coins?
Coin collectors typically sell their coins whenever it's convenient for them to do so. However, sometimes there may be a situation that might make selling a coin better if done sooner — rather than later.
For example, you might find it is the best time to sell a coin when:
You need quick cash.
You want money to buy another coin you really want.
The investment market may soon lower the value of your coin — so you sell before prices drop.
You no longer want to collect coins.
You are visiting a coin show and won't have another chance to sell your coins for a long time to come.
Those are only a few things that factor into deciding when is the best time to sell a coin.
The best general advice to give any collector or investor when buying or selling coins is to keep a close eye on market trends, and be sure you are ready to act quickly.
The silver and gold bullion market rose to a high early in 1980 and then dropped literally overnight. The same thing happened to high-grade Morgan dollars in 1989 — prices spiked then dropped.
Always remember that the overall state of the economy can have a noticeable impact on the value of your coins.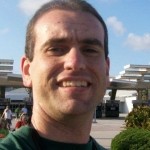 Author:
Joshua McMorrow-Hernandez
I'm a roller coaster junkie, a weather enthusiast, a frequent traveler, and a numismatist. My love for coins began when I was 11 years old. I primarily collect and study U.S. coins produced during the 20th century. I'm a member of the American Numismatic Association (ANA) and the Numismatic Literary Guild (NLG). I've also been studying meteorology and watching weather patterns for years. I enjoy sharing little-known facts and fun stuff about coins, weather, travel, health, food, and living green... on a budget.