This post may contain affiliate links. If you buy thru these links, we may earn a commission at no additional cost to you.
---
Let's face it. The economic woes as of late have been hard on everybody, and coin collectors are weathering the financial storm just like everyone else (or trying to, at least).
So, what happens when push comes to shove and you've got to sacrifice your rare U.S. coins to keep the lights on?
There have been more than a few coin collectors who've had to sell their precious coins to help keep their financial ship afloat — me for one. It broke my heart a couple years ago when I had to sell my PCGS-graded, Good-6 1799 Draped Bust dollar just to use the $700 for basic expenses.
If you've been perusing eBay, have been to a coin show, or have stopped by your local coin dealer, perhaps you've seen the evidence of this widespread phenomena.
Rare and highly scarce U.S. coins are turning up in large numbers in the sales cases.
These coins include:
1877 Indian Head cent
1909-S V.D.B. Lincoln cent
1916 Mercury dime
1916 Standing Liberty quarter
1921 and 1921-D Walking liberty half dollars
An array of early type U.S. coins
OK, we all love our coins, but they are (often expensive) discretionary purchases. Rare coins won't feed us, won't clothes us, or serve as a shelter – unless it is a very large coin that you can crawl under, of course…
A $200 coin, if sold, can feed a family of four for a week or two. Selling a $1,000 coin may help fix your leaky roof. Parting ways with a $5,000 coin may pay for uncovered expenses after a medical emergency. See the line of thinking many a dedicated numismatist must adopt when times get tough?
What Happens When The Rare U.S. Coin Market Turns Sour?
When numismatists sell their prized possessions left and right, this can mean two things:
A glut of rare U.S. coins will appear in the marketplace
There will be a subsequent decline in the values of rare U.S. coins
This can be a very frustrating set of circumstances if you're an investor who already has a portfolio of U.S. coins, because chances are the value of your rare coin portfolio has probably fallen by as much as 20 to 30 percent.
However, the news may be less gloomy for coin collectors who aren't in the hobby for profit but, rather, pleasure.
A drop in prices means you may be able to afford the rare coins you thought you'd never be able to purchase. It can also allow you to foot the bill of upgrading the coins you already have.
When Do The Values Of Rare U.S. Coins Rebound?
The honest answer is that there's no way to say for certain when, or if, rare coin values will recover. If they do, it is usually on a case-by-case basis. Yes, in general, the rare coin market is historically very robust, and short downturns are often just that: temporary.
That doesn't mean values will always rise to their previous historic highs. But, for the most part, values rise again. And, values for numismatic coins usually rebound when the general economy does. That is, when most people have enough money to make lavish discretionary purchases.
Listen to the government statistics if you care, but if you want the real answer as to knowing when the U.S. economy is truly recovering, there's just one place you need to look – your most recent coin value guide.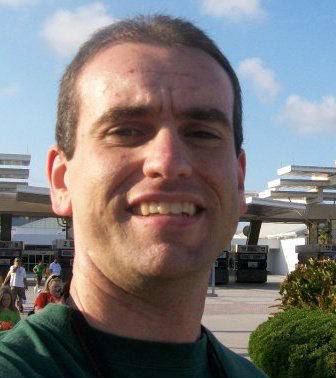 I'm the Coin Editor here at TheFunTimesGuide. My love for coins began when I was 11 years old. I primarily collect and study U.S. coins produced during the 20th century. I'm a member of the American Numismatic Association (ANA) and the Numismatic Literary Guild (NLG) and have won multiple awards from the NLG for my work as a coin journalist. I'm also the editor at the Florida United Numismatists Club (FUN Topics magazine), and author of Images of America: The United States Mint in Philadelphia (a book that explores the colorful history of the Philadelphia Mint). I've contributed hundreds of articles for various coin publications including COINage, The Numismatist, Numismatic News, Coin Dealer Newsletter, Coin Values, and CoinWeek. I've authored nearly 1,000 articles here at The Fun Times Guide to Coins (many of them with over 50K shares), and I welcome your coin questions in the comments below!