Ah, rare coins… we all would love to find a rare coin in an attic chest, in our inheritance or, yes, even in our pocket change. In fact, none of these scenarios are impossible.
You may be glad to hear that there are dozens of U.S. coins considered rare, and that many estates include rare U.S. coins. Many others are found in attics, old drawers and chests, and some are even found in circulation!
So, how do you know if a coin you have is rare? And how do you find out how much your rare coin is worth?
Rare Coins Value
Unfortunately, it's not easy to determine the value of rare coins.
The reason for this is threefold: coin values range widely, rare coins are diverse, and there are many kinds.
Rare U.S. coins do not have a rubber-stamped value. They can range in price from the hundreds to the millions of dollars, based on the coin, condition, year, etc. Thus, there is no catch-all way to see what your coin is worth without evaluating it individually, and on a sight-seen basis.
The Most Popular Rare U.S. Coins
These are some of the rare U.S. coins that are often encountered in coin collecting:
1877 Indian Head penny ($850-$8,500)
1909-S V.D.B. penny ($750-$4,500)
1916-D Mercury dime ($1,200-$35,000)
1916 Standing Liberty quarter ($3,900-$35,000)
and any number of error coins, including doubled-dies (worth from the tens of dollars to the thousands, based on date, prominence of doubling, etc.).

How To Determine If You Have A Rare Coin & Its Value
The best way to identify which coins are rare is to buy a really good book on United States coins. I like A Guide Book of United States Coins by R.S. Yeoman and Kenneth Bressett.
This book is especially good for those who have no background in U.S. coins but want to see if the coins they have found are rare. Simply compare the dates and designs of the coins to those in the book and you will quickly get some idea as to how rare your coins are, based on mintage numbers (the number of coins made) and their relative prices.
Of course, the condition of your coins will greatly determine their values. A Guide Book of United States Coins briefly details how to grade coins based on wear.
You may want to a have a professional coin dealer or 3rd-party grading service determine if your coins are authentic, and also to determine the grade and overall condition of your coins.
The Professional Coin Grading Service (PCGS) maintains a website that lists coin prices. This is the resource that was used to list prices for the rare coins mentioned above.
RELATED: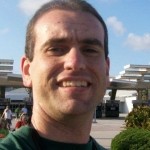 Author:
Joshua McMorrow-Hernandez
I'm a roller coaster junkie, a weather enthusiast, a frequent traveler, and a numismatist. My love for coins began when I was 11 years old. I primarily collect and study U.S. coins produced during the 20th century. I'm a member of the American Numismatic Association (ANA) and the Numismatic Literary Guild (NLG). I've also been studying meteorology and watching weather patterns for years. I enjoy sharing little-known facts and fun stuff about coins, weather, travel, health, food, and living green... on a budget.