You've probably heard about mint sets and proof sets but are not sure what the difference is.
After all, they're both sets of coins packaged at the U.S. Mint, and they both contain shiny, mint-condition coins.
While some aspects of mint sets and proof sets may seem similar, they actually are quite different from one another. Even the values of mint sets and proof sets from the same year can be different!
Here are some of the main differences between mint sets and proof sets:
Proof sets contain one coin of each denomination and design and are carefully produced on polished coin blanks and are struck by polished dies.
Mint sets contain uncirculated coins very close to the quality of regularly circulating coins. Mint sets contain one coin of each denomination and design made at each mint. Therefore, mint sets commonly contain at least 2 coins of each denomination.
Proof sets made since the late 1960s are packaged in hard plastic cases.
Mint sets made since the late 1950s contain at least 2 separate, traditionally cellophane-style packs. All mint sets since the late 1950s (excluding special mint sets made from 1965 to 1967) package coins from Philadelphia in a blue-themed holder, whereas coins from Denver (and on occasion San Francisco) are housed in red-themed holders.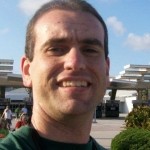 I'm a roller coaster junkie, a weather enthusiast, a frequent traveler, and a numismatist. My love for coins began when I was 11 years old. I primarily collect and study U.S. coins produced during the 20th century. I'm a member of the American Numismatic Association (ANA) and the Numismatic Literary Guild (NLG). I've also been studying meteorology and watching weather patterns for years. I enjoy sharing little-known facts and fun stuff about coins, weather, travel, health, food, and living green… on a budget.
...