This post may contain affiliate links. If you buy thru these links, we may earn a commission at no additional cost to you.
---
Are you interested in buying the best gold and silver coins for investing?
Not sure where to start?…
Many people want to buy bullion coins to take advantage of silver and gold prices while they are still good — before precious metals really go through the roof.
The challenge is in deciding which silver and gold investment coins to buy — especially if you want to roll your bullion coins into your IRA (individual retirement account).
First, Something To Think About…
While I can't tell you which gold and silver coins to buy for investing (because nobody has a crystal ball to tell future gold and silver prices), I can share with you a list of some of the best bullion coins based on past performance.
Of course, past performance never guarantees future gains. And I make no promises that any of these coins will help you make profits in silver or gold coins.
While this article does not serve as investment or financial advice, hopefully it will give you some ideas on what the best silver or gold coins are.
One thing to think about is that silver and gold coins aren't necessarily bought as investments alone — at least not in the traditional sense.
Gold and silver prices go up and down in correspondence with bullion values, and so do precious-metals coins. There is no guarantee that gold and silver coins will only (or mostly) go up in value. Instead, think of gold and silver coins as hedges against inflation and a deflating dollar, and as a small part of a balanced investment portfolio.
Gold and silver coins have performed successfully for many people who include them in their investment portfolios to help soften losses in other investments — like stocks and bonds. However, you may find gold and silver coins profitable if you include them in your own unique mix of investment vehicles.
Okay, now let's talk about those bullion coins for investment purposes…
The Best Gold And Silver Coins For Investing
American Silver Eagle Coins
American Silver Eagles have been struck by the United States Mint since 1986 and have long since become the world's most popular bullion coin. These coins, with a legal face tender of $1, contain one troy ounce of .999-fine silver.
Bullion strikes are most popular with investors, and most of the common, late-date examples can be bought for only a small premium above face value.
There are also many American Silver Eagles struck just for collectors — including proofs, reverse proofs, uncirculated (or burnished) pieces, enhanced uncirculated, and enhanced reverse proofs.
If you're interested in learning more about silver eagles… Here's a link to a 384-page book I wrote called, A Guide Book of American Silver Eagles, by Whitman Publishing (the world's leading producer of numismatic reference books).
American Gold Eagle Coins
Debuting alongside American Silver Eagles in 1986, the American Gold Eagles belong to a family of gold coins that offer investors a variety of options. They come in 4 sizes and denominations:
1/10-ounce gold coin with $5 face value
1/4-ounce gold coin with $10 face value
1/2-ounce gold coin with $25 face value
1-ounce gold coin with $50 face value
Each of these coins has a .9167-fine gold purity and, like American Silver Eagles, they are offered in bullion and numismatic (collector) versions — including proof.
American Buffalo Gold Coins
The first American Buffalo gold coins, modeled after James Earle Fraser's popular Buffalo nickel, were sold in 2006 as .9999-fine one-ounce coins with a $50 face value.
In 2008, the American Buffalo gold coins expanded to include half-ounce, quarter-ounce, and tenth-ounce gold coins with face values of $25, $10, and $5, respectively.
South African Krugerrand Gold Coins
The South African Krugerrand is regarded by many as the world's first modern bullion coin, first released in 1967.
It started out only as a one-ounce gold coin with .9167 fineness, but over the decades it has been offered in various sizes and formats.
In the early 1980s, the South African Krugerrand represented about 90% of all international gold sales, but this has long since changed with the introduction of other gold bullion coins, including the American Gold Eagles and Canadian Maple Leaf.
Canadian Maple Leaf Gold & Silver Coins
The Canadian Maple Leafs debuted in 1979 as one-ounce gold coins and grew to include silver coins in 1988. The Canadian Maple Leaf bullion coins also include issues in platinum and palladium in a variety of sizes, finishes, and versions.
The Royal Canadian Mint makes Maple Leaf coinage, which is very popular with investors all over the world — including Americans who invest in precious metals and want a little variety alongside their United States gold and silver bullion coins.
Mexican Libertad Gold & Silver Coins
The Mexican Libertad was first issued in 1981 as a one-ounce gold coin. The first silver Mexican Libertad emerged in 1982.
La Casa de Moneda de México, or the Mexican Mint, strikes Mexico Libertads — which are sold all over the world and are popular with United States investors who want to diversify their bullion portfolios with silver and gold coins from other countries.
China Panda Gold & Silver Coins
China joined the bullion coin scene in 1982, first issuing one-ounce gold coins and then beginning their foray into silver pandas in 1983.
The China Panda coins have long enjoyed a following from investors around the world, many lured by the many beautiful designs offered on these coins that pay homage in name and design to China's national animal, the panda.
Austrian Philharmonic Gold & Silver Coins
Named for Austria's famous Vienna Philharmonic orchestra, the Austrian Philharmonic coins first hit the stage in 1989 with .9999-fine gold issues weighing one ounce and one-tenth ounce.
In the years since, the Austrian Philharmonic series has grown to include .999-fine silver coins, as well as .9995-fine platinum coins. The silver Philharmonic coins enjoy lofty sales due to their beauty and affordability.
Pre-1965 90% U.S. Silver Coins
Until 1965, the United States Mint struck dimes, quarters, half dollars, and dollar coins from a 90% silver composition. (This was back when silver prices were lower, and the intrinsic value of these silver coins did not exceed their face value.)
By the early 1960s, bullion prices were increasing and silver coins suddenly were worth more for their silver content than for their face value.
Today, all pre-1965 U.S. dimes, quarters, half-dollars, and silver dollars are worth many times their face value and are popular with investors, who sometimes call common-date, circulated versions of these coins junk silver.
Pre-1933 U.S. Gold Coins
The United States Mint struck gold coinage for circulation from 1795 until 1933, when President Franklin D. Roosevelt issued an executive order during the Great Depression — recalling most gold bullion in private hands.
In the years since, gold prices have increased dramatically — making all gold coins worth many times their face value. Pre-1933 U.S. gold coins are worth hundreds and thousands of dollars and are favorites among many investors.
One of the most popular gold coins ever made was the Augustus Saint-Gaudens double eagle — which was struck from 1907 through 1933 and has a face value of $20. The 1933 Saint-Gaudens double eagle became the most valuable coin in the world when it sold in 2021 for $18,872,250.
---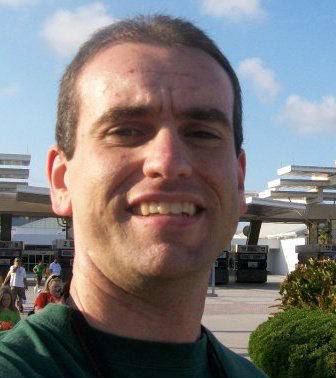 I'm the Coin Editor here at TheFunTimesGuide. My love for coins began when I was 11 years old. I primarily collect and study U.S. coins produced during the 20th century. I'm a member of the American Numismatic Association (ANA) and the Numismatic Literary Guild (NLG) and have won multiple awards from the NLG for my work as a coin journalist. I'm also the editor at the Florida United Numismatists Club (FUN Topics magazine), and author of Images of America: The United States Mint in Philadelphia (a book that explores the colorful history of the Philadelphia Mint). I've contributed hundreds of articles for various coin publications including COINage, The Numismatist, Numismatic News, Coin Dealer Newsletter, Coin Values, and CoinWeek. I've authored nearly 1,000 articles here at The Fun Times Guide to Coins (many of them with over 50K shares), and I welcome your coin questions in the comments below!