This post may contain affiliate links. If you buy thru these links, we may earn a commission at no additional cost to you.
---
Did you find a 1938 penny in your spare change and want to know what it's worth?
Believe it or not, some 1938 wheat pennies are highly valuable and worth thousands of dollars. Then again, most 1938 Lincoln cents are worth less than $1.
So, how can you tell the value of your 1938 penny?
Below, I'll help you find:
What Is The Value Of A 1938 Wheat Penny?
These are the 3 most important things you need to know in order to determine how much your 1938 Lincoln cent is worth:
The coin's mintmark — each tiny mintmark letter has a different value
The condition of the coin — a higher coin grade means a higher the value
The absence or presence of errors — error coins are worth more
So, how do you figure those things out on your 1938 wheat penny?
Let's run through these, one by one, so we can get a more accurate picture of what your old penny is worth…
1938 No Mintmark Penny Value (Philadelphia Mint)
If you don't see a small letter under the date of your 1938 Lincoln cent, then it was made at the Philadelphia Mint. The Philly Mint didn't place mintmarks on its coins in the late 1930s.
1938 no mintmark pennies are very common, with a mintage of 156,682,000 pieces. And millions of these coins survive today. While most are in well-worn circulated grades, there are many that have been preserved in excellent condition — some even mint state, or uncirculated.
Here are 1938 no mintmark Lincoln cent values:
1938-D Penny Value (Denver Mint)
The 1938-D penny was struck at the Denver Mint — which made 20,010,000 Lincoln cents that year. While the 1938-D penny is common, it's not quite as common as the 1938 wheat penny from Philadelphia (no mintmark).
Here are 1938-D penny values:
1938-S Penny Value (San Francisco Mint)
1938-S Lincoln pennies are the scarcest of all the business-strike wheat pennies made that year for circulation. While only 15,180,000 were struck, there are still plenty of survivors — enough to satisfy numismatic demand. However, they are scarcer in uncirculated condition. Therefore, they are more expensive in the top grades.
Here are 1938-S penny values:
1938 Proof Penny Value
Proof coins are those that are made just for coin collectors.
The United States Mint was making proof versions of the Lincoln wheat cent in 1938, striking 14,734 specimens.
Here's how much a proof 1938 Lincoln cent is worth:
IMPORTANT: Do You Know The Grade Of Your Penny?
To determine the true value of your 1938 penny, you first need to know what condition (or grade) your coin is in.
Grab a coin magnifier and a copy of the U.S. Coin Grading Standards book. Then, watch this video to see how to grade coins yourself at home:
---
A List Of 1938 Wheat Penny Errors To Look For
Even if you don't have any top-grade 1938 Lincoln cents worth thousands of dollars, there are still plenty of neat error coins and varieties to hunt for. These are pieces you may even find in pocket change — if you're lucky enough!
Here are some of the valuable 1938 wheat penny errors and varieties you may find…
1938 Lincoln Cent With Doubled Die Error
Among the most popular die varieties and error coins, doubled dies show doubling on parts of the coin. This is due to the hub creating 2 impressions of the coin design at slightly different angles on the die. The die, with the doubled image, then strikes coins, leaving signs of doubling on the coins. Thus, a doubled die is NOT a coin that is struck twice — but rather a coin struck by a die whose image was itself struck twice. Make sense?
There are a few known doubled dies among 1938 pennies — including some that show doubling in the wheat ears and inscription "E PLURIBUS UNUM" on the reverse (tail's side). These are worth around $25 and up.
1938 Lincoln Cent With Repunched Mintmark Error
Back in 1938, the mintmarks were punched into the dies individually by hand. Consequently, this left plenty of room for occasional errors and slip-ups.
One of the most popular repunched mintmark errors involves some 1938-S Lincoln cents, which show a small "S" mintmark overpunched by a larger "S" mintmark. They are worth about $10 and up.
1938 Lincoln Cent With Off-Center Error
Off-center pennies are among the most common of errors, and there are many known 1938 pennies with off-center errors. In most cases, values range depending on how drastic the off-center strike is and how much of the date shows.
A typical 1938 Lincoln cent with 10% to 20% off-center strike and a full date showing is worth $25 to $50!
1938 Lincoln Cent With BIE Die Break
Many Lincoln cent enthusiasts pursue a particular type of die break error common to Lincoln pennies involving a small vertical die break between the "B" and "E" of "LIBERTY" on the obverse (heads side). While common, BIE Lincoln pennies are popular.
A 1938 BIE error penny is likely to trade for between $5 and $15.
Did You Know?…
Also in 1938, the very first Jefferson nickels were struck.
Who designed the 1938 Lincoln cent? That would be Victor David Brenner — whose "VDB" initials are found on the reverse of some 1909 pennies and under Lincoln's shoulder on all pennies made since 1918.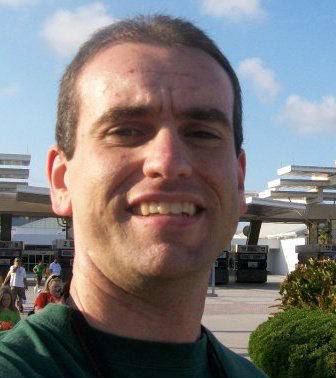 I'm the Coin Editor here at TheFunTimesGuide. My love for coins began when I was 11 years old. I primarily collect and study U.S. coins produced during the 20th century. I'm a member of the American Numismatic Association (ANA) and the Numismatic Literary Guild (NLG) and have won multiple awards from the NLG for my work as a coin journalist. I'm also the editor at the Florida United Numismatists Club (FUN Topics magazine), and author of Images of America: The United States Mint in Philadelphia (a book that explores the colorful history of the Philadelphia Mint). I've contributed hundreds of articles for various coin publications including COINage, The Numismatist, Numismatic News, Coin Dealer Newsletter, Coin Values, and CoinWeek. I've authored nearly 1,000 articles here at The Fun Times Guide to Coins (many of them with over 50K shares), and I welcome your coin questions in the comments below!