Have you ever heard about error coins?
Simply put, an error coin is a mint-made mistake — in the process of creating the coin at the U.S. mint, some sort of mistake was made affecting the "look" of the coin itself.
There are many types of error coins, and the exciting thing about error coins is that they can often be be found in circulation.
Here's the kicker: error coins are often worth hundreds and even thousands of dollars!
Types Of Error Coins
Error coins as a category are usually divided by the type of error, of which there are several.
Some of the most common errors include:
Doubled-dies
Blank planchets
Broad strikes
Wrong design or wrong metal
Off-center coins
Clipped planchets
Bear in mind, this list is by no means exhaustive. There are dozens of recognized errors; the 6 mentioned here are major error types and are presented to help introduce you to the larger realm of error coin collecting.
Popular Coin Mistakes
Other Types Of Error Coins
Remember, these are just a few of the many interesting and exciting types of error coins. There are many more types of coin mistakes, some of which you can see examples of here: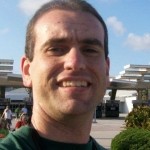 I'm a roller coaster junkie, a weather enthusiast, a frequent traveler, and a numismatist. My love for coins began when I was 11 years old. I primarily collect and study U.S. coins produced during the 20th century. I'm a member of the American Numismatic Association (ANA) and the Numismatic Literary Guild (NLG). I've also been studying meteorology and watching weather patterns for years. I enjoy sharing little-known facts and fun stuff about coins, weather, travel, health, food, and living green… on a budget.
...