Modern coins are increasingly popular these days.
I enjoy collecting newer coins — because many of them are relatively affordable, and they come in a wide array of fascinating designs.
I do love old U.S. coins, and I think they'll always appeal to all kinds of coin collectors.
But when it comes to modern coins, the market is really heating up — especially among younger hobbyists and those who are collecting on a shoestring budget.
What Are Modern Coins?
Modern coins are generally those struck since 1950.
While even the year 1950 may seem like a long time ago to some, the 1950s marks the beginning of the period in the coin world when coins were generally struck in huge quantities at a lightning-fast pace (millions of coins per day).
Most of the U.S. coin designs that were in production in the 1950s are still being made today or are still circulating.
Any of the following could be considered modern coins:
The Advantages Of Collecting Modern Coins
As I said earlier, modern coins are generally cheap, common, and come in a huge variety of exciting designs.
For example, consider some of the recent circulating coin programs that the United States Mint released since the 1980s:
Most of the coins I listed above (with the exception of the commemorative coins, the most recent dates of the $1 coins, and American Silver Eagles) can be found in circulation. Isn't that cool?
But even if you can't find these coin in your pocket change, you don't need to worry about spending an arm and a leg to buy them.
If you choose to buy modern coins, you might want to check out some of the new products being offered by world mints. For example:
Some of these modern foreign coins are expensive — many cost $100 or more. But many collectors find the amazing options worth the price.
How To Collect Modern Coins
There are several different ways you can collect modern coins.
Here are some common examples:
Of course, you're not limited to collecting modern coins in just the certain ways I suggest above. As with any types of coins, you can choose for yourself which method or style works best for your modern coin collection.
More About Modern Coins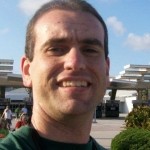 I'm a roller coaster junkie, a weather enthusiast, a frequent traveler, and a numismatist. My love for coins began when I was 11 years old. I primarily collect and study U.S. coins produced during the 20th century. I'm a member of the American Numismatic Association (ANA) and the Numismatic Literary Guild (NLG). I've also been studying meteorology and watching weather patterns for years. I enjoy sharing little-known facts and fun stuff about coins, weather, travel, health, food, and living green… on a budget.
...