The Native American dollar coin program began in 2009 and continues to this day.
Designed for regular circulation, the Native American dollar coins feature various images of Native American culture, people, events, and history.
The obverse of each Native American dollar coin features an image of the famous Shoshone Native American woman named Sacagawea (She has been gracing the front of the "golden dollar" since 2000.)
The reverse of the Native American dollar features one new design each year.
The very first Native American dollar coin (in 2009) honors the "three sisters" planting method on the reverse. The three sisters planting method includes corn, bean, and squash. The coins design features a Native American woman planting seeds in an agricultural field.
All Native American dollar coins have edge lettering which includes: "
"E Pluribus Unum"
the year the coin was minted
the mint mark
The Native American dollar coin program was slated to continue through at least 2016 — and it, indeed, still continues today.
The Native American dollar coin program runs concurrently with the  Presidential dollar program, which began in 2007.
What Designs Will Be Featured On Native American Dollar Coins?
According to NativeAmericanDollars.com, there were several ideas proposed in H.R. 2358 (the bill called the Native American $1 Coin Act).
The design ideas include:
Creation of the Cherokee written language
Existence of the Iroquois Confederacy
Chief Massasoit of the Wampanoag
The Pueblo Revolt
Olympic Champion Jim Thorpe
Head of Indian Affairs General Ely S. Parker
Navajo Code Talkers
How Much Are Native American Dollar Coins Worth?
As of this writing, there have been no significant errors reported.
Most new, regularly circulating U.S. coins are worth only face value if worn, and a very small premium in uncirculated grades.
If the proposed amount of coins is actually struck (at least 20% of the number of all dollar coins made in a single year), there should be many millions of Native American dollar coins available and, therefore, no rarities.
Any rarities that may eventually belong to the Native American dollar coin would come in the form of errors or low-mintage varieties.
Here's a list of other Native American coins in circulation.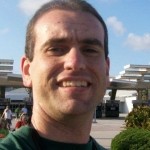 I'm a roller coaster junkie, a weather enthusiast, a frequent traveler, and a numismatist. My love for coins began when I was 11 years old. I primarily collect and study U.S. coins produced during the 20th century. I'm a member of the American Numismatic Association (ANA) and the Numismatic Literary Guild (NLG). I've also been studying meteorology and watching weather patterns for years. I enjoy sharing little-known facts and fun stuff about coins, weather, travel, health, food, and living green… on a budget.
...