Mint sets, packages of mint-fresh coins, have been offered by the United States Mint since 1947.
They usually include all denominations and designs being produced for circulation in a given year.
Many people like to collect mint sets, and in this article we will examine the U.S. Mint sets of the 1980s.
1980s mint sets offer a wide variety of coins and values.
1980s Mint Sets
The 1980s present an interesting array of options for the mint set collector.
The early years of the 1980s include the Susan B. Anthony dollar.
The latter part of the decade includes the mint-set-only 1987 Kennedy half dollars, a sort of modern scarcity.
1980 & 1981 Mint Sets Similar To 1970 Mint Sets
The 1980 and 1981 mint sets are generally of the same format, packaging style, and appearance of the 1970s mint sets.
Both the 1980 and 1981 sets include Susan B. Anthony dollars. In both cases, Susan B. Anthony dollars from Philadelphia, Denver, and San Francisco are included.
Both the 1980 and 1981 come in large white envelopes, as did the bulk of the 1970s sets. The 1980 coin set also includes the same lighter blue, color-coding strips on the Philadelphia cellophane packages as the sets of the 1970s.
In 1981, the U.S. Mint did slightly change the color of the Philadelphia strips; the 1981 Philadelphia packaging has a darker blue strip than the 1970s Philadelphia packaging.
No Official Mint Sets Produced In 1982 & 1983
In 1982 and 1983, the U.S. Mint did not produce any official mint sets, though each mint did sell souvenir sets, which were offered at the facilities. Souvenir sets of coins were generally purchased by visitors who toured the facilities.
While no 1982 or 1983 mint sets were sold, many private individuals have produced packaged sets of uncirculated 1982 and 1983 U.S. coins. These can be purchased from some coin dealers.
Mint Sets Return in 1984 With Different Packaging
In 1984, the U.S. Mint returned to mint set production, this time offering sets far different from the 1970s-era mint sets in terms of packaging and features.
The U.S. Mint began placing mint sets in colorful envelopes containing photographs of the coins contained inside. They were far different from the virtually plain pre-1982 mint set envelopes.
Also, the U.S. Mint began identifying the Philadelphia and Denver cellophane packages with small bronze medals containing a prominent "P" for Philadelphia coins and a "D" for Denver-minted coins.
Another difference between the mint coin sets of the later 1980s and those of earlier years is that the U.S. Mint began using stiffer, Mylar packaging as the 1980s wore into the 1990s.
Kennedy Half Dollars Highlight 1980s Mint Coin Sets
As mentioned earlier, one of the highlights of the 1980s mint sets is that 1987 mint sets contain the 1987-P and 1987-D Kennedy half dollars.
A mere 2,890,758 of each were minted, and these were distributed only through mint sets and souvenir sets.
1980s Mint Set Values
Current values and mintages* according to the Professional Coin Grading Service (PCGS) for 1980s mint sets are as follows:
1980    2,815,066    $10
1981    2,908,145    $16
1984    1,832,858     $9
1985    1,710,575     $9
1986    1,153,540    $16
1987    2,890,758    $10
1988    1,646,025    $10
1989    1,987,915     $9
*Mintages refer to how many sets were produced, not necessarily how many currently still exist. Many mint sets are broken up every year, particularly to divide coins among collectors specializing in certain types of coins.
More About Mint Sets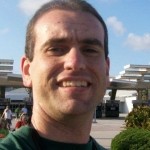 I'm a roller coaster junkie, a weather enthusiast, a frequent traveler, and a numismatist. My love for coins began when I was 11 years old. I primarily collect and study U.S. coins produced during the 20th century. I'm a member of the American Numismatic Association (ANA) and the Numismatic Literary Guild (NLG). I've also been studying meteorology and watching weather patterns for years. I enjoy sharing little-known facts and fun stuff about coins, weather, travel, health, food, and living green… on a budget.
...